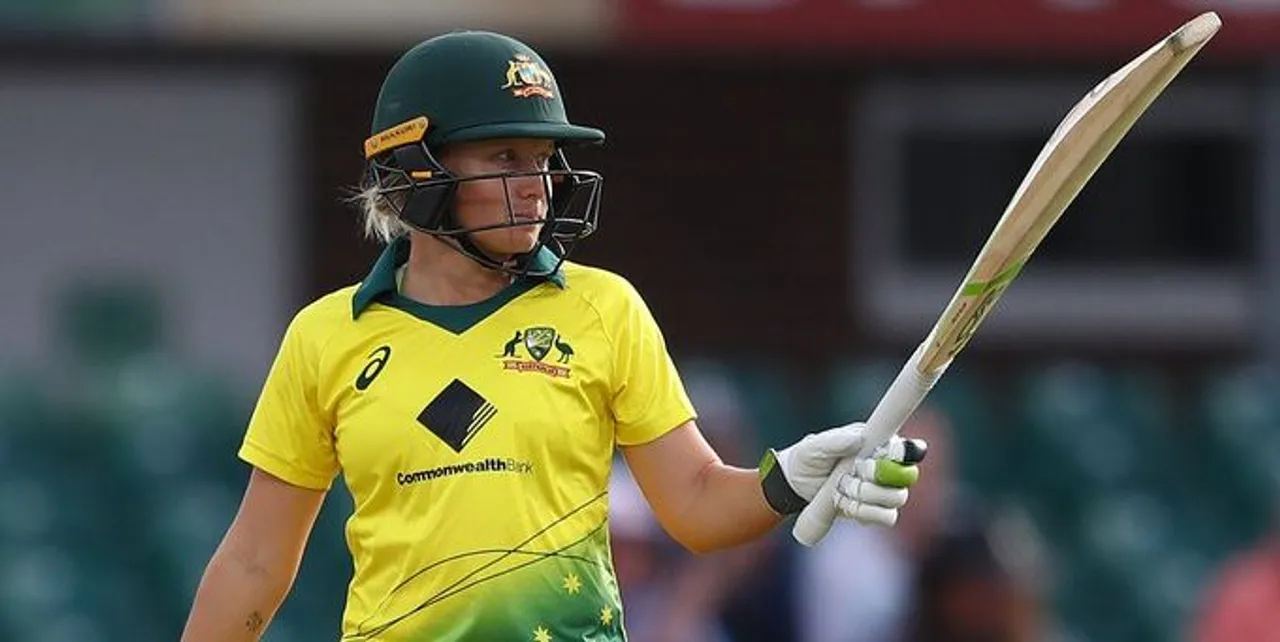 Alyssa Healy makes no secret of her competitive streak. "Facing really competitive fast bowlers— it's how I seem to get my thrills," she told
Women's CricZone
.
If opening the batting is high-adrenaline stuff, it is clearly working for Healy, and therefore, she has good reason to feel upbeat ahead of the one-off Ashes Test match starting on Thursday (July 18).
Healy came into the English summer as the
ICC T20 Player of the Year
, having finished as Australia's highest scorer during their World T20 triumph in the Caribbean. In 2018, the right-hander blasted 578 runs in 16 T20I innings at an average of 41.28 and strike rate of 145.95. Her tally included six fifties and 11 sixes.
Then, a 445-run aggregate for Sydney Sixers in the 2018-19 Women's Big Bash League was followed by twin scores of 46 in Australia's ODI series against New Zealand. Despite her team's four month break from the international circuit ahead of their tour of England,
Alyssa Healy
has carried that form into the ODI-leg of this Ashes series— her two half-centuries contributing to Australia's commanding 3-0 lead.
It's perhaps no coincidence that her batting has risen a notch since she resumed opening the innings for Australia two years ago. After being shunted up and down the order for much of the early part of her career, Healy has finally found a home at the top of the order.
"Opening is something I've done throughout my whole career, especially in domestic cricket," she said. "So, to finally get another opportunity at the top of the order for Australia, I really relish that. Going out there and taking
the new ball is a challenge I really enjoy."

Healy's move up the order came after the last 50-over World Cup in 2017 and brought immediate success. Twin half-centuries in the three-match ODI series against England at home, and a maiden century against India in Vadodara before she went on to light up the T20 World Cup last November. Since her elevation, Healy has scored 1,339 runs in 35 matches across both formats.

The comfort and familiarity that has come with her new role in the team has bred confidence. That, mixed with plenty of hard work and a very clear game plan, has combined to form a potent cocktail for success.

"I'm finally really enjoying my cricket. I feel like I've matured as a person and as a cricketer and I can just go out there and know exactly what my game is. That comes with age and that comes with experience and I'm enjoying my cricket knowing what I can and can't do and I can just go out there and execute a plan."

Her World T20 campaign brought her 225 runs at an average of 56.25 and a strike rate of 144, enabling Australia to get off to a flyer in each game. She played a key role in the team's fourth title run.

"I've been working on little ways that I can score more easily around different parts of the ground and open up some new areas for myself, and I've found that by doing that I've been able to score more easily. It's been about nailing down exactly what my plans were, walking out to bat. I knew the areas that I wanted to score in, where they were potentially going to bowl and where I could hit that delivery. It was more a mental plan that gave me a little bit of confidence to go out there and be able to execute that and it seems to be paying off."

It's been almost 10 years since Healy made her debut against New Zealand in Adelaide, a time in which the women's game has developed significantly and one she feels privileged to have played through.

"There's been a lot of change over that time, particularly the professionalism of the game. It's changed dramatically. That's been a real highlight for me, to be able to witness that."

That Australia managed to whitewash England in the ODI-leg of the Ashes series is a dream start, says Healy. She concedes that the 3-0 scoreline has been particularly pleasing given England's impressive one-day record of late.

Australia are clearly looking to take that momentum into the Test Match, an occasion which will be extra special for all involved, given how few opportunities the women get to play the longer format.

Nowhere is the disparity between opportunities for men and women at Test level clearer than at the home Healy shares with husband Mitchell Starc. Their 'Baggy Green' caps sit proudly side by side, but one has plainly seen more use than the other.

"I look at his and it's torn and tattered," says Healy. "It's seen numerous Test matches and mine's almost in pristine condition only after a couple. It just shows how very few we play, but it makes it even more special for us. Not everyone in the women's game is going to be able to pull on a Baggy Green throughout their careers, so to get the opportunity to do it, it's incredibly special. It's a shame that we only get to play them in these Ashes series."

"Hopefully we'll see more and more Test Matches pop up and women's cricket grows, but for this current group it's a really exciting time. Hopefully we'll see a few debutants donning their new caps on Thursday and they'll go out there and enjoy playing in a Test Match."

Despite the change in format, Healy is not predicting a change to how Australia will approach the game.

"It will just be giving ourselves more time. I think both teams will be looking to play an attacking style of cricket. England really need the points and we tend to go out there and play that way anyway, so it won't be too different to our one-day cricket and hopefully we'll see some girls get some big scores or big bags of wickets."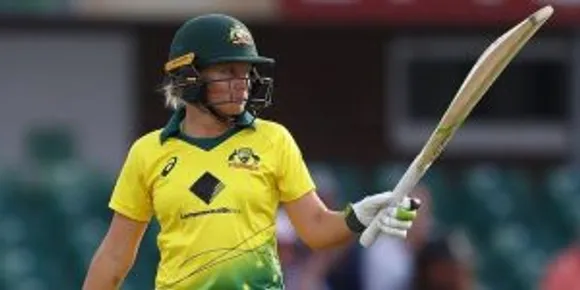 Alyssa Healy in action against England. ©Getty Images

The 29-year-old is relishing the opportunity to keep wicket in a multi-day game. She has been working hard at her keeping after recognising that it has not always kept track with improvements in her batting.

"They haven't really gone hand-in-hand throughout my career. probably be batting well at one point and not gloving them as well as I would like."

"It's a difficult balance to make sure that I'm working on both skills equally. Over the last 12 months, my glove work hasn't quite been up to the standard that I set for myself, so for the last six months I've been working hard at that and hopefully I can do the job that the bowlers deserve behind the stumps. We've got an outstanding bowling attack and they create a lot of opportunities."

Never one to shirk a challenge, Healy set a new world record with the gloves in February, claiming the Guinness World Records title for the highest catch of a cricket ball, dropped from a drone at a height of 82.5 metres at the MCG.

"It was a ridiculous opportunity that I literally grabbed with both hands! I thought it would be fantastic to be a part of and it was. It was a really fun morning shooting that and I went there thinking I wouldn't get a hand on any of them, but I guess to catch them from 80 metres is a memory for me and to go into the Guinness Book of Records is also pretty special. It was a really fun day and a nice challenge."

Her attention now turns to the serious business of a Test Match at Taunton and the demands on a keeper in a long-form game: "Being able to have that time out there for me with the gloves on, I actually really enjoy that. It's not every day that you get to catch almost every delivery.

"In the one-day format, it's sort of one here and there, so to be able to glove a lot of the deliveries coming through, I actually really enjoy it. Personally, it's always a real highlight for me throughout my career playing in a Test Match and I'm going to relish the opportunity in this one."

The article is also available on SheThePeople.TV is India's biggest digital storytelling for women, dedicated to passionately championing and promoting their journeys.