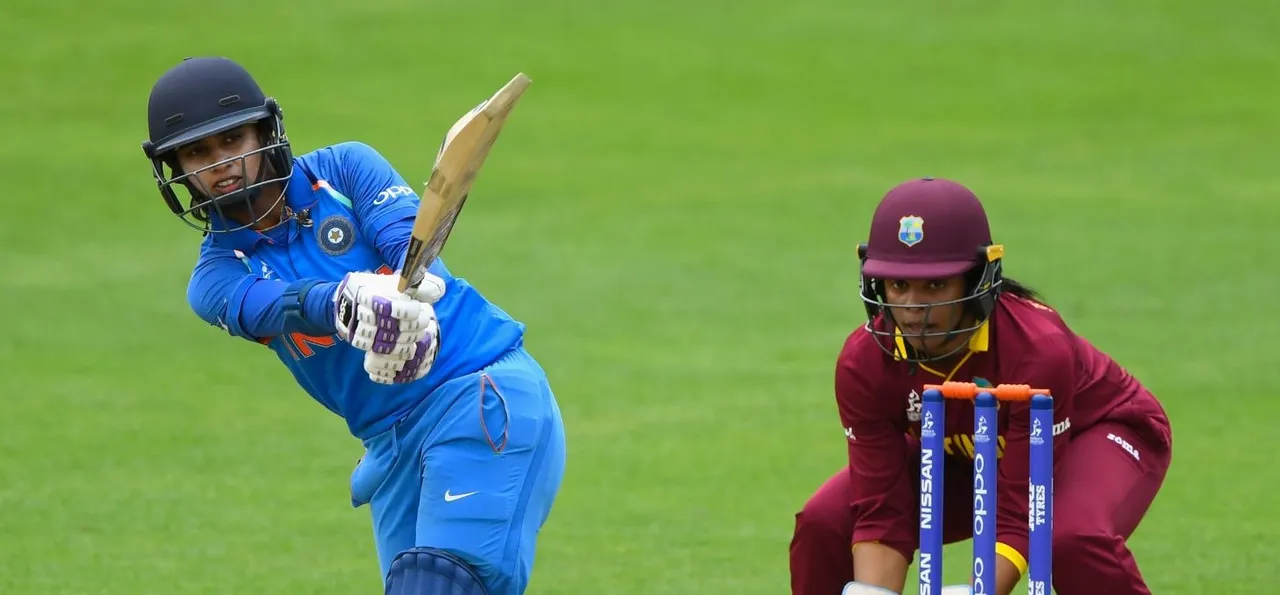 Push her to a corner or put her in a witness box to question her commitment to the game or team, and Mithali Raj always bounces back, often answering her critics with a bucket full of runs rather than words. For the India ODI captain, who became the first woman to play 50-over cricket for over two decades, life has "come full circle."

The modern-day legend who made her debut at the tender age of 16 — then the youngest player in the side — had to grow up to match the seniors before becoming the team's batting centrepiece. She is now the most experienced player in the Indian team surrounded by a host of youngsters. Despite the responsibilities of carrying the weight of the batting line-up since 1999, Mithali has created space for her to enjoy herself both on and off the field. 
In a freewheeling chat with Women's CricZone, the 37-year-old throws her weight behind an All-India Under-16 tournament, stresses the need to have the best coach across genders, and what the future holds for her.
Excerpts:

When you made your debut you were the youngest in a team full of seniors, and now you are the senior-most with many juniors around. How would you describe your journey and when would you say was the most enjoyable period of your career?

It has come full circle. When I made my debut I was the baby of the team and now I'm the senior-most. It's a process. When it came to teammates of my own age I enjoyed being with them because we shared (the) same kind of mental space. When it came to juniors, I got into a different space. I do have fun, but I'm also a responsible senior who tries to help them with their skills. Every phase had its own responsibility and along with it, I got space to enjoy.

What are your thoughts on the domestic structure? Do we have a good pool of players?

We do have good domestic players. We've just started with the Under-19 World Cup and India A. Naturally, the standard and quality of (the) sport at  (the) domestic level will improve and more players will get to perform. The structure has improved in the last two-three years. I've seen some very good youngsters who have come into the U-19. It is just a matter of time for that crop of players to get into the senior level.
If you compare the worlds of the Women's Cricket Association of India (WCAI) and the Board of Control for Cricket in India (BCCI), what difference do you see in terms of management, facilities, and the number of matches? 

When Shubhangi (Kulkarni) ma'am became the secretary of WCAI, I personally liked that she was more approachable and it was easy to discuss with her the issues that a player faces. She was the one who got far better changes under WCAI itself. Those days it was difficult to get a sponsorship deal for India to host a team or take India abroad. It was difficult for her to get that going, but she was the one who got us trainers in the first place, (and) made us work on our fitness back in 2003 when she took up. The credit of India's performance in the 2005 World Cup goes to Shubhangi as the secretary and Shantha (Rangaswamy) as the selector. Shantha ma'am made sure there were not too many changes (like no exclusion of players after two games). She gave matches to core players to prepare for the World Cup.

Playing under WCAI money was always the biggest problem as international players had to spend from their pockets or even ask parents. The facilities, infrastructure, support staff in terms of trainers, physios, injury management and getting sponsors were difficult. But when it came to cricket we played a lot of matches under WCAI be it invitational or domestic. It was like playing domestic games all through the year. We used to be really busy! Coming under the BCCI was a turning point. The board really looks after the players. The BCCI is proactive when it comes to awarding contracts, giving players a sense of security and allows them to focus only on their game, training, and performance. 
Former captains Shubhangi Kulkarni and Shantha Rangaswamy want U-16 to become an all-India tournament. Do you support this?

Yes, I support this because I'm a product of U-16 and U-19. I've played a lot, like, eight years of U-16 and U-19 tournaments. I think (the) more a girl plays at that age she will get exposure by the time she comes to the next level. As of now, we have U-19, U-23, and senior level so we need to get students to learn class and standard wise. It's a procedure. If you start with U-16 maybe a handful of players continue to play in U19 and from there you might just have a handful in U-23 and at some point, you'll get two-three girls playing for India in a span of six-seven years.
There's always been an argument between former cricketers and the management over the issue of male and female coaches. Do you think, at the national level, we should have a woman coach?

If it is India team we should have the best of support staff. Be it male or female, it doesn't matter to me as long as there is a skill to their portfolio. But in state teams, yes, you need to give opportunities to women coaches because that is how they will develop. As much as we give experience and exposure to players, the same applies to women coaches too. You can't snub them. State and zonal level is the right way to get women coaches included, and in time, if you find somebody good enough who has got the knowledge to coach the national side you should give them an opportunity. I don't believe in male and female as long as the coach is giving results.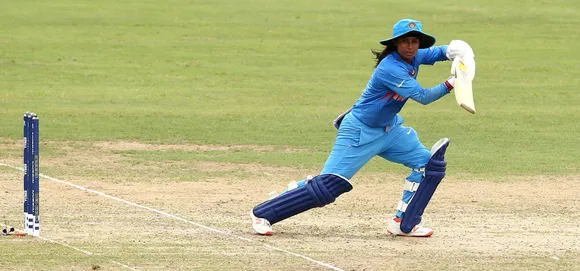 Was your T20I retirement a well-thought decision or did you give up under pressure?

After the 2018 controversy, I played two series so it has nothing to do with anybody pressurising me to retire. It is a decision I took. Yes, I took time to deal with it personally and when I thought I was ready I made it official. But all through the time, I kept the management in the loop. It was just a simple decision an athlete took after processing it. I discussed with my dad first and then a couple of my friends whom I consult before taking any cricketing decision.

How easy or difficult was it stepping out knowing it is only for a particular format?

I've been in better space all through as I took the time to process retirement. With just one format, it is giving me more time to prepare for ODIs and work on (my) fitness. Now I spend time with my parents with whom I couldn't be in all these years as cricket kept me so busy that when my parents needed me I wasn't around. I give time to them as they are getting old.
How has the atmosphere changed in the dressing room over a period of time?

It has changed drastically. In that era, there were no mobiles and branding of players. So, when these factors were not involved there used to be a healthy atmosphere within the team and girls used to interact, be it speaking about the game, having group discussions or hanging out together. But with social media and phones, you know the minute the match is over we all are reaching out to our phones. In this kind of environment you are in your own space, reach out to people whom you want to allow in your space and at the end of the day you are happy spending time with a few people from the team. I won't say it's a bad thing but that is probably the change you see everywhere and this is how it has probably changed the dressing room atmosphere too.
Have you completely moved on from the 2018 episode? And from where do you get the strength, power, and patience to deal with negativity?

I believe in evolving. Who doesn't want to move ahead in life? If you're stuck in a certain place you can't evolve or you stay too negative about it. It's important for everybody to evolve. When we face a situation there are people who succumb to negativity or give up, but as athletes, we're programmed to fight back, and make our will strong. Even in training sessions, say, if I don't get a shot, I keep training until I get it right. So these things help us develop the spirit of never giving up. When an athlete is pushed to the limit they always find that hope and belief in them that they can always overcome the challenges. Playing for so many years has taught me a lot of things and it helps me in my day to day life.
Have you become a detached player after the controversy?

I've always been detached from my game. Maybe around 2007-08, I was attached to my batting or sport. After a certain time, you realise that a sportsperson's career is very limited. I'm passionate about working hard but I'm also detached. Cricket for me is a sport, profession or business. That has always been the case post 2007 or 2008. I don't think there is anything to do with any kind of situation because every day has its own challenges, every phase in our lives or career there is something challenging waiting for us. By nature, I'm an introvert so it is much easier for me to control my emotions. I do a lot of self-talk and I take time to interact so it becomes easier for me to be positive, calm and patient. I'm positive and hopeful and believe in the everyday process. It has nothing to do with only one particular situation.
Are things cordial or at least professional with the player(s) who happen to be important to the team?

We don't get to choose our family, we are born in a family. Similarly, we don't get to choose the team, we are part of a team. We perform as a unit when it comes to the team we don't perform individually. Everybody has a role to play in the team. If somebody happens to be important for the team but you don't get along off-field it doesn't matter. We are professional athletes, we need to ensure the team is together on the field. When we walk on the field we leave out every other factor behind as we know the team depends on every individual's performance. To win the match we know we need to sync together. We might not be comfortable with certain players in the team off-field, but that doesn't stop me from helping them on the field.
India had a decent run in ODIs last year. How do you rate the team's performance?

In ODIs, we have done really well after the 2017 World Cup. It was important, as the runners-up team (in the previous edition), to get direct entry in the 2021 World Cup. Apart from the home series against Australia in Vadodara where we lost, I think we won every other series be it away or at home. We have won all the ODI (series), so in that sense yes, we have done well.
What do you make of India heading into the T20 World Cup 2020?

We had a decent run last year, winning the T20I series against South Africa and West Indies. The team has got a good chance. It's good India has a tri-series ahead of the T20 World Cup. We need to click as a team. It is important to have strategies and plans in place, but it also depends on what happens on the day.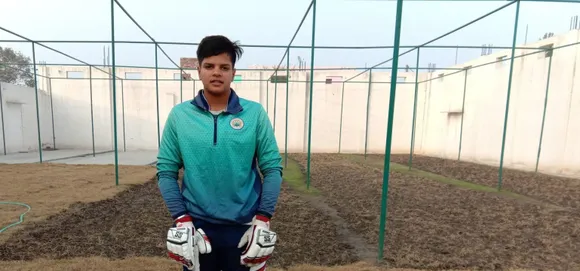 Shafali Verma has played two international series and recently got exposure to Australian conditions. What are your thoughts on her batting and as an opening partner of Smriti Mandhana?

Shafali is a very talented kid. I've seen her in the recent past as well as in camps. She has the talent, but we should not put pressure on the kid. It's just the beginning for her. After a long time, I've seen somebody who can actually whack the ball out of the stadium. It's great to have her, but how she performs in the World Cup is entirely different. The exposure she got in Australia would have given her some experience to prepare and work on her game. If she keeps on going, which I really want, then India has a super chance in the World Cup.
Last year's Women T20 Challenge garnered a lot of attention. Do you see a full-fledged league becoming a reality soon and will you be part of it?

I think it's a step by step process. In the first year, we just played one game with two teams and went onto have three teams last year. In another two-three years' time, we'll have a pool of players then we can actually form six-eight teams. Until then with the inception of India A and U-19 World Cup we should have better quality players in the coming years to have a minimum of five-six teams. I am keen to be part of a set up like that.
BCCI is now headed by a former cricketer and the pink-ball Test idea by Sourav Ganguly for men's cricket paid off. You, Jhulan Goswami and Shantha Rangaswamy were invited too. Do you see any sign of women's Test revival?

I don't see it happening immediately. As soon as India finishes T20 World Cup we will start preparing for 2021. I don't think there's any space in at least in a year or two for Test match revival. We can't really say what future holds but at least till 2021, I don't see it happening.
You are part of the ICC Players Representative along with Sana Mir. What made you interested in it?

Women's cricket has evolved over the years so we need to see how we can make the sport more accessible to young girls and get more people to come and watch the game at stadiums. We need to make it entertaining and at the same time figure out how we can fill the calendar with more international series because every player wants to play more and more. As a current player, it is important for me to give my views on it and what players require.

You are the first Indian woman cricketer whose life will be on the big screen. What can one expect from the movie?

I am happy a movie is coming especially on women's cricket. It will depict the challenges (just not me) every woman cricketer has faced in the '90s and how things were. It's a happy moment. I'll definitely look into the scripts because I want it to be closer to reality and that is precisely why I agreed so that people should get to know the challenges and real story behind women cricketers in our country.



Happy Birthday Captain @M_Raj03 On this Birthday, I don't know what gift I can give you but this promise that I shall give it all I have to make sure you will be proud of what you see of yourself on screen with #ShabaashMithu
P.S- I'm all prepared to learn THE 'cover drive' pic.twitter.com/a8Ha6BMoFs


— taapsee pannu (@taapsee) December 3, 2019
What difference do you see in the youngsters making their debuts now as compared to when you started playing?

One major difference is youngsters today are not shy. In those days we used to get just one or two series in a year. So, for us to develop and mature it would take three-four years based on the number of matches. Today you have leagues, best support staff, interaction with a higher level of athletes, and people are more accepting in different academies. So you don't have to worry about facilities, turf preparation, logging and travel expenses. Youngsters now come up with lots of exposure so when they are representing India they are not shy whereas when we made our debut we actually had no idea. We would take at least a year or two to understand where we stood in international cricket, what needs to be done and so forth. Today with matches being televised one can even see what is expected of an international cricketer.

You have been playing for more than 20 years. What keeps you going?

I never planned on playing this long. It wasn't part of my goal. I've always been someone who goes with the flow, taking series by series. It's not like I haven't contemplated taking retirement earlier (for various factors), but whenever I thought of quitting there was always something that held me back. I just felt maybe I should give it another year or two. So these decisions brought me so far.
Don't you surprise yourself with each milestone? Did you see this coming?

It is nice to see that I've reached different milestones, but again, they were never part of my goal. I've never taken anything for granted in sport. I've always believed that as long as I'm playing, my commitment to working hard in preparing for any tour or domestic match will always remain the same. I don't give it a thought that I've to score a hundred, get player of the series or be number one in the ranking. I never had these thoughts. I just believe that every time I walk in representing Railways or India, I've to perform and this has pushed me to be my best. This is certainly one of the reasons why I love to accept that I'm happy to have been consistent for so many years.
Do you see yourself in coaching or administrative roles after you hang up your boots?

First I'll see what all avenues would be open for me, then I'll probably decide which one interests me or (I) am passionate about. As of now, I am focusing on the upcoming series starting with the domestic season (Women's Senior One Day Trophy) and then we have the England tour.
What does the future hold for Mithali Raj?

I'm looking forward to the 2021 World Cup, but my immediate future is the upcoming domestic one-day season (in February-March).

How do you want the world to remember you?

I haven't thought about it. Ask me closer to 2021, I'll have an answer by then (chuckles).