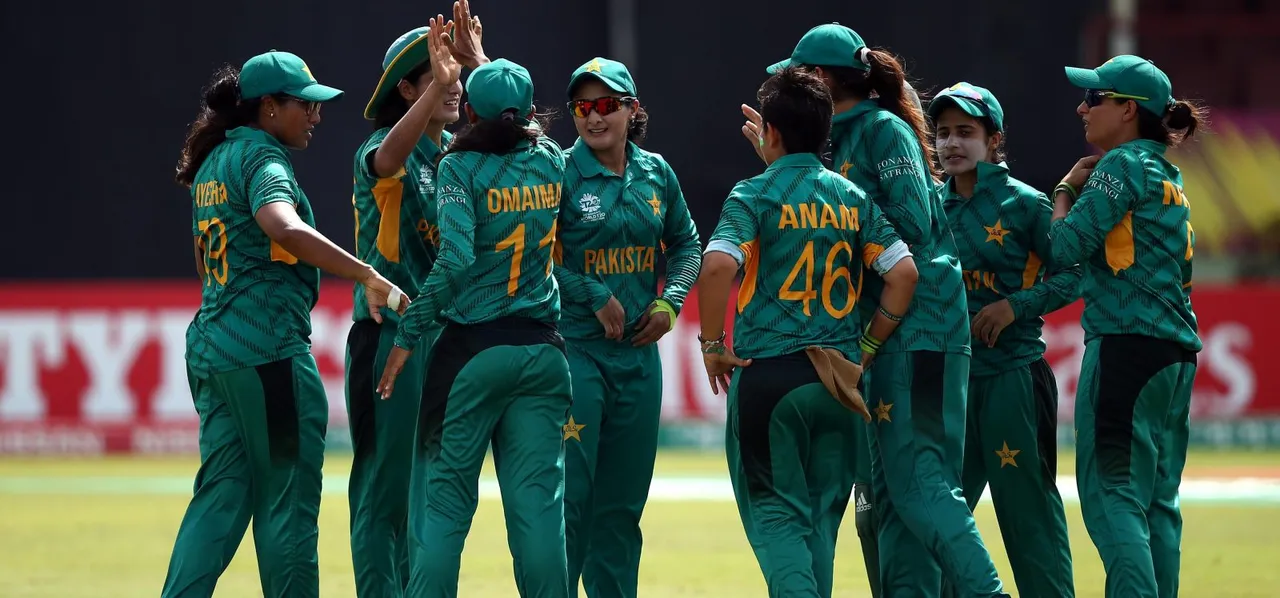 The distance between Lahore and Kuala Lumpur is, as per Google, 4,256 kilometres, while the same between London and Kuala Lumpur is over 10,000 kilometres. Despite the relative proximity, the Kinrara Academy Oval in Kuala Lumpur will be as alien to Pakistan as it will be to England.
For starters, let's get the fact out of the way that it is a 'home' series for Pakistan. After being in familiar territory in Lahore against Bangladesh, they're back to 'renting' premises for their cricket. Add to that, the fact that so far, only three matches have been played at the venue and one begins to understand why Pakistan are unsure of, an maybe even slightly unhappy with the circumstances.
Pakistan do not have happy memories of that tour. In October 2018, Australia had blanked them 3-0 in the ODIs before doing an encore in three T20Is. Hmmm… a home that they wouldn't want to live in. Sana Mir was the leading wicket-taker in that series. Cut to the present, Mir is on a self-imposed break.
So, it's a home, away from home. One that the likes of Kainat Hafeez, Rameen Shamim, Syeda Aroob Shah and the others could make their own. While Hafeez and Shamim are uncapped, Shah impressed many on her ODI debut.
Now, on to the side that has travelled over 10,000 kms to be here. It won't be entirely wrong to say that England are in a transition phase. This is their first series after the multi-format Ashes, post which Mark Robinson, the then head coach, stepped down. Although Lisa Keightley has been appointed England's coach, this tour will be under the aegis of Alistair Maiden, who was assisting Robinson during his tenure.
It's also the first time that the English girls will step on to the field minus Sarah Taylor and Jenny Gunn, both of whom have bid adieu to the international stage. As a result, the likes of Anya Shrubsole, Kate Cross and Katherine Brunt have larger responsibilities. Brunt is on the verge of picking up 150 ODI wickets – just two shy of the mark.
England have also recalled Freya Davies to the side, that wears a slightly spin-heavy look with as many as four frontline spinners in the mix. One of them – Sarah Glenn – is a leg-spinner, the first frontline leggie to feature in an English side since Kathryn Leng back in 2003. The able Heather Knight is at the helm of the team, that is comfortably placed second on the Championship points table with 24 points.
"We have had change of guards and some new players have come in," Knight said on the eve of the game. "This is an opportunity for them to show us what they are about, put up performances, get ready for international cricket and get used to the touring life and playing for England. The T20 World Cup is around the corner, obviously we have got the ODI series first, but over the course of this tour we look to get ready for it."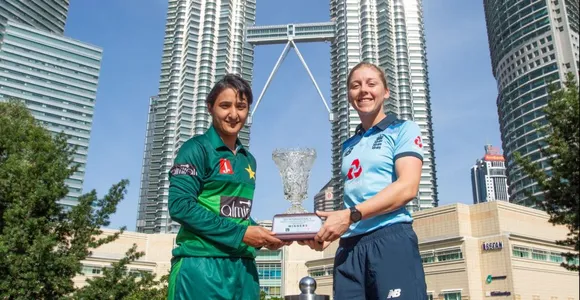 2019 has been a relatively good year for Pakistan, who have won four and tied one game out of eight played. They managed to tie the away series against South Africa, too. This series against England provides them with a chance to, if they win, qualify directly to the ICC Women's World Cup, 2021.
"Pakistan have played really good cricket over the last few years. They have a chance to qualify for the 2021 World Cup so it is going to be a really good contest. Kuala Lumpur is a very different place for us to come to. We are used to touring Asia and playing back home so it is quite a different experience."
The nature of the track at the Kinrara Oval for the series is largely unknown. However, if the five-T20I series between Malaysia and Vanuatu played at the start of October 2019 is anything to go by, we can expect a run-filled series. Monday (December 9) will give us a better idea. Pakistan will not be wrong to believe they have a slight advantage going in to the first game.
"The conditions here are different than what England usually play in," Bismah Maroof said. "And, as a team we have improved a lot than the last time we played England in 2017. We have youngsters and new faces in the side. I am hopeful we will surprise England."
And so, who will blink first in the first ODI? Can Pakistan notch up their first win over England in the format? Can England put the Ashes debacle – where they were whitewashed in the ODIs at home – behind them and start afresh? Will a favourable result in the match and then in the series make Kuala Lumpur a happy place for Pakistan?
Lahore's just under six hours away from Kuala Lumpur by flight.
Squads:
Pakistan: Bismah Maroof (c), Aliya Riaz, Anam Amin, Aroob Shah, Diana Baig, Fatima Sana, Javeria Khan, Kainat Hafeez, Nahida Khan, Nashra Sandhu, Nida Dar, Omaima Sohail, Rameen Shamim, Sidra Amin, Sidra Nawaz (wk).
England: Heather Knight (c), Tammy Beaumont, Katherine Brunt, Kate Cross, Freya Davies, Sophie Ecclestone, Sarah Glenn, Kirstie Gordon, Amy Jones (wk), Nat Sciver, Anya Shrubsole, Mady Villiers, Fran Wilson, Lauren Winfield, Danni Wyatt.