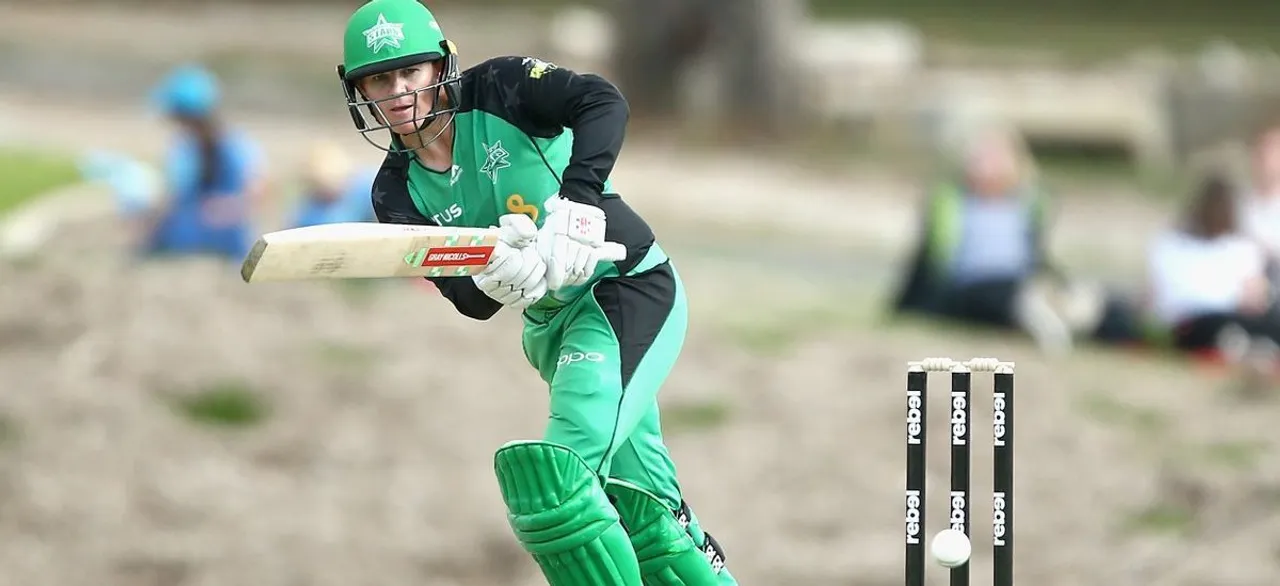 Australia allrounder Erin Osborne has been appointed as Cricket ACT's Male Pathway Manager, becoming the first woman to take up the position. She will be overseeing the new role along with her coaching responsibilities of the ACT's female Meteors Development Squad. 
Speaking about the appointment, Osborne said that she is grateful to Cricket ACT for providing her additional responsibilities with the pathways program. 
"The development from the young girls and boys, at that age they pick up skills so quickly. For me, that is so satisfying and rewarding, and so is knowing there is a pathway for these kids now in our region that is a really pleasing thing," she was quoted saying to 
cricket.com.au.
Currently playing for Melbourne Stars in the Women's Big Bash League, Osborne had opted out of her contract with the Meteors for the Women's National Cricket League to concentrate on her coaching career. However, the allrounder is hopeful that she would be able to play for her state and club in the upcoming season.
ALSO READ: Erin Osborne relishes new role; has no plans to quit just yet  
"It is a bit of a juggling act, but I am hoping I can continue playing with the Meteors this upcoming season. I also have one more season left with the Melbourne Stars. I am looking forward to that."
On taking up the new role in the men's programme, Osborne was confident that this could be the start of something that would lead to having more women at top coaching positions in the men's teams.
"Why wouldn't you want to have more women involved? It's only going to better the game. That is not to say men don't have a role in coaching female teams and vice-versa. I think females can also have a role in coaching male teams."
She said that the gender of a person should not be a criterion while selecting a coach for the teams. "If you have got a talented coach, why would not you give them an opportunity no matter what sex they are? It would be great to see a female coaching a BBL team one day. I don't see why it cannot happen," she concluded.