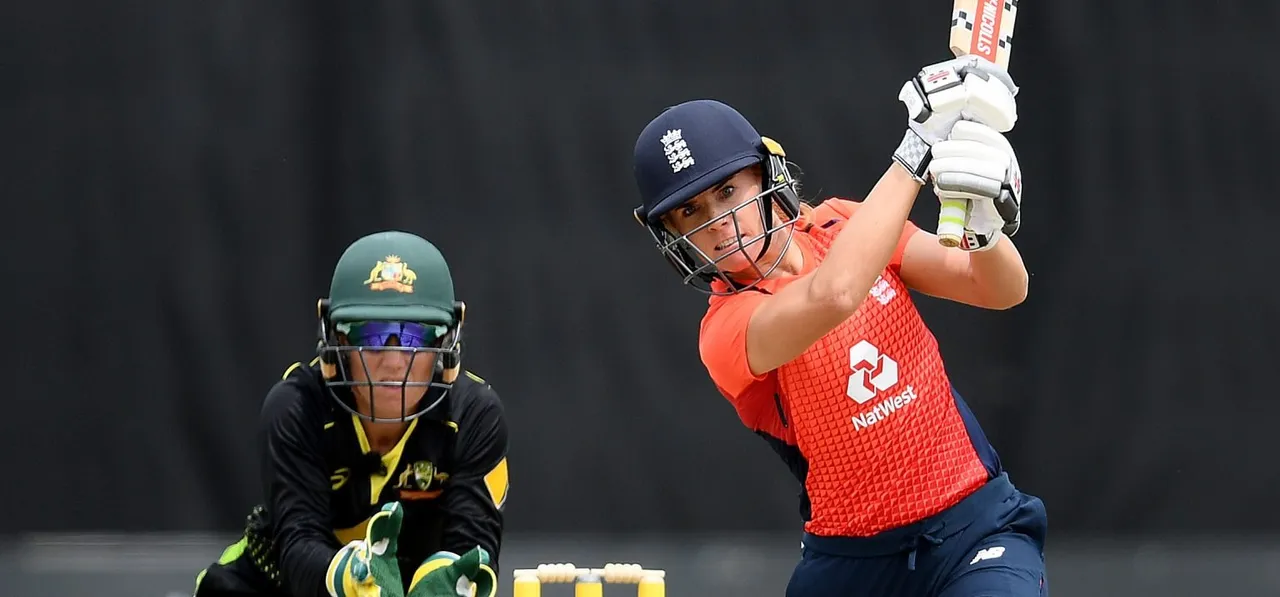 England players Lauren Winfield and Amy Jones are both stranded in Australia unable to return home due to the COVID-19 pandemic which has forced travel restrictions globally. While Winfield was on enjoying her honeymoon with partner Courtney Hill on the Great Barrier Reef in Hamilton Island, Jones is in Perth.
"I was supposed to fly home on Friday (March 27)," Winfield was quoted as saying by The Independent. "But my flight has been cancelled. Everything through Dubai, Emirates, has been cancelled for the next two weeks. They are reassessing in two weeks' time. But rumours are it could be up to two to three months. At the minute I have a flight on the 8th (April), but I feel like that's just going to come around and it'll get pushed back and back."
As it happened, Winfield and Hill got married on March 13 at a coastal suburb of Mooloolaba in Queensland, shortly after the T20 World Cup, in front of family and friends, including a member of Winfield's England teammates who had reached the semi-finals of the T20 World Cup in Australia. But after a blissful week, the pair found themselves stuck, unable to return to the UK as countries began closing their borders in a bid to limit the spread of coronavirus.
ALSO READ: ICC's treat to fans amid Coronavirus pandemic
Meanwhile, both Winfield and Jones have been in regular contact with each other, and have promised not to leave each other behind until they get to return back home. Some of Winfield's family members are still out in Australia, including her parents.
Although it has been reported that a 'care package' has been sent by the ECB with dumbbells, kettlebells and protein bars along with a program to follow, Winfield is worried about no cricket for so many days will leave the England player cold.
"It's really nerve-wracking times. Essentially you could be wasting a year of your career," Winfield said. "The talks are obviously about The Hundred which is the money-maker, but from an England point of view, we need to play 50-over cricket. And for me, I've been in and out of teams and not faced too many balls over the last few competitive months. We're kind of all just floating along and it's certainly not easy."