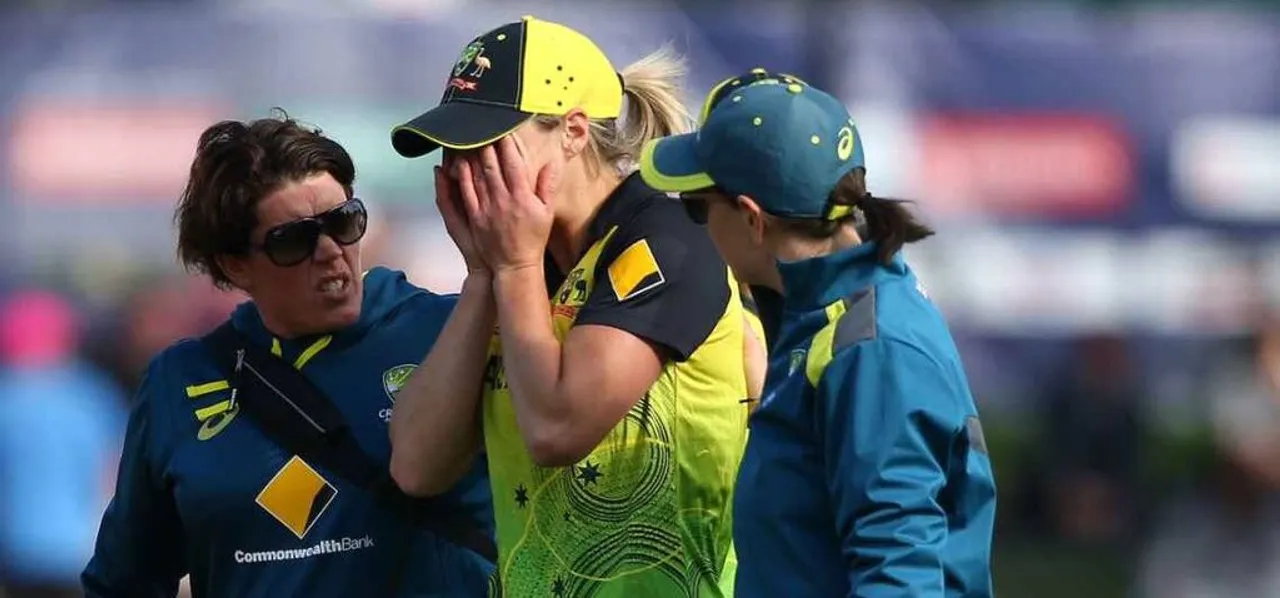 Ellyse Perry has been ruled out of the T20 World Cup, thanks to the hamstring injury she sustained during Australia's do-or-die match against New Zealand.
In the 11th over of the chase, Perry ran in from mid-off and threw the ball in an attempt to run Sophie Devine out. She was off balance while doing so and that's when she clutched her right hamstring in pain. She had difficulty in getting up and limped out of the field. The injury is so severe that she will miss Australia's tour of South Africa later this month.
"Ellyse sustained a high-grade right hamstring injury that is expected to keep her out of the game for a significant period of time," said Pip Inge, Australia's team doctor. "We are currently exploring management options and will continue to support Ellyse through her recovery."
Though Matthew Mott, Australia's head coach, expressed confidence in others to step up in her absence, he was disappointed to not have Perry's services for the rest of the tournament.
ALSO READ: 'Left is right' for Australia
"Ellyse is a key member of our squad and has been for a long period of time and on a personal level we're disappointed that she won't have the opportunity to finish the tournament," he said.
"She gives her absolute all every time she takes to the field for her country and that was evident again against New Zealand in the selfless manner in which she threw herself into her batting, bowling and fielding performances. We're confident that we have enough depth in the squad to cover her batting and bowling and know whoever gets an opportunity will make a strong contribution."
Australia will not name a replacement and Perry will continue to remain with the squad. It will be the first time the Australian allrounder will miss a T20 World Cup match, having played all the 36 fixtures Australia have played till date, beginning from the inaugural edition in 2009.