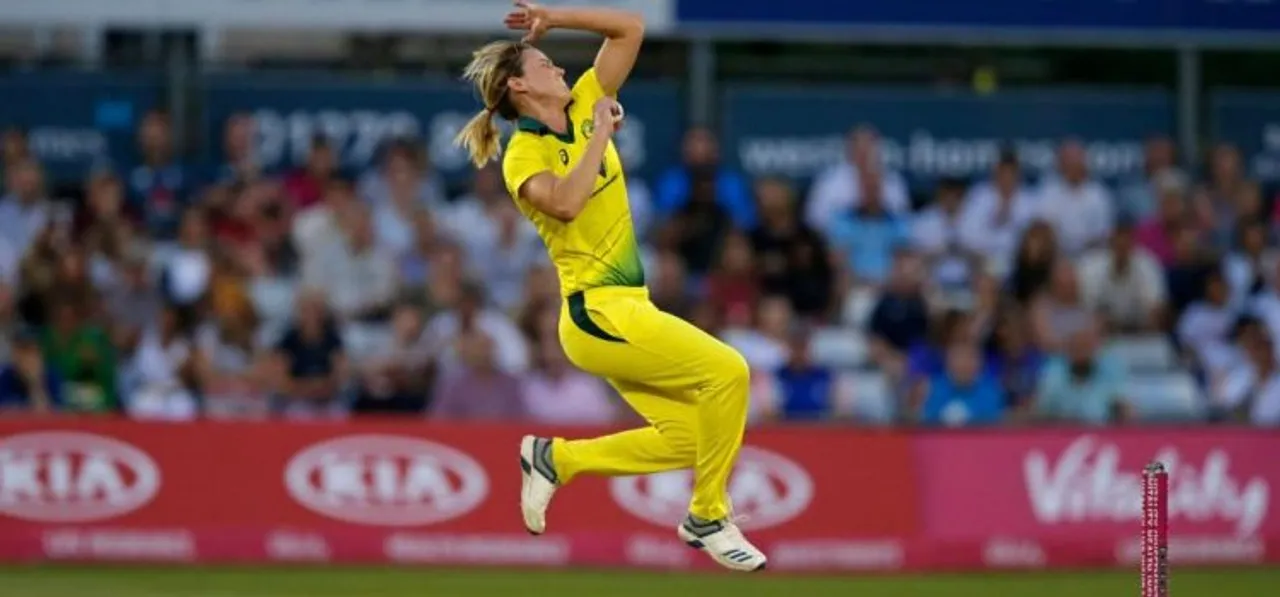 Ellyse Perry has bowled her full quota of ten overs in an ODI 31 times in 115 matches. The last time she did so was against England in July 2019. Since then, the allrounder has played nine matches, in which she bowled more than five overs only once.
It was mainly due to her hamstring injury during the
T20 World Cup 2020
, after which she hasn't bowled much for Australia across formats. Perry had to miss the home series against New Zealand in September last year but made a comeback in the away tour in March this year. She bowled only seven overs in three ODIs and two T20Is, trying to ease her return to international cricket.
However, going into the multi-format series against India, Perry will have to take up more responsibility with the ball in the absence of Megan Schutt and Tayla Vlaeminck. While the former is
unavailable
due to personal reasons, head coach Matthew Mott
confirmed
that Vlaeminck has been ruled out of the ODIs and Test match due to ongoing injury concerns.
Speaking at a Cricket Australia event ahead of the series, Perry said that she was grateful to have played for Australia during the 2020-21 season despite the injury. "A lot was made of the limited impact I had with the ball, and it's been a really great challenge to continue to evolve and try and improve that," she said.
ALSO READ: Grandmaster Leigh Kasperek
"Right across my career, I have always really enjoyed the challenge of trying to get better and evolve my game because I think the game's evolved so much. To have such a long period of time over the off-season to (train) in Victoria has been really good. Obviously, I have still got to perform and translate that back onto the park, but I'm looking forward to the summer ahead."
"Physically, I don't feel any different almost 18 months down the track from that (injury), and I think the numbers are one thing, and then the other side of it is playing a role for the team and contributing to how we want to play."
The 30-year-old said that she has an opportunity with the new ball in the absence of Schutt early in the series. However, she added that the number of overs she bowls would depend on performances and workload management through the summer.
ALSO READ: England series a stepping stone of a pillar towards the World Cup: Sophie Devine
"That still very much depends on performance, but I think there'll be a fair bit of change in between the attack, just managing people's workloads given that a number of us went through 14 days' quarantine before this," Perry added.
With Darcie Brown, Hannah Darlington, and Stella Campbell included in the squad, Perry would be leading a young pace attack against India. She said that her role in the team changes according to the personnel involved, adding, "it's about balancing that within a group."
"There's some genuine excitement to how (the young fast bowlers are) evolving the game. They will continue to take it forward," she concluded.