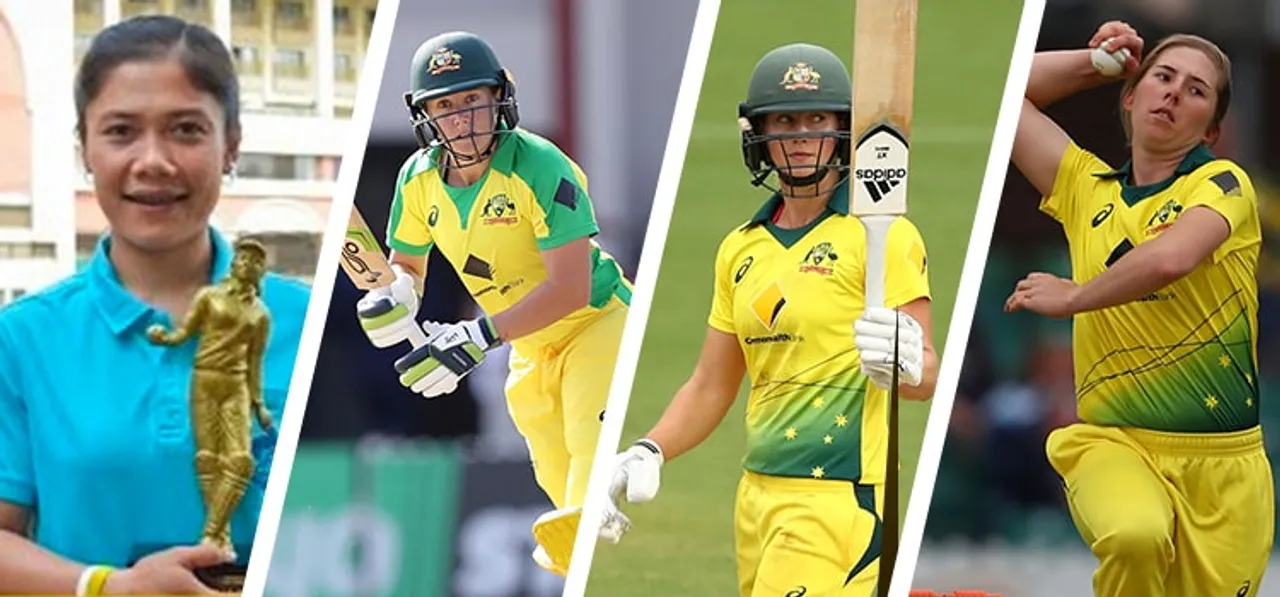 On January 7, 2020, Women's CricZone released the second issue of the Women's CricZone magazine and also hosted the first-ever 'Elixir Honours'  in Bhubaneswar. This was the first of its kind awards event dedicated to women's cricket— an attempt to recognise the performances of players, both domestic and international, through the 2018-19 season.
The awards were broadly divided into three categories— international, India international and India domestic.
The international category winners were decided by a five-member jury comprising former players Lisa Sthalekar (Australia), Reema Malhotra (India), Marina Iqbal (Pakistan), and journalists, Raf Nicholson (England) and Kass Naidoo (South Africa). Each was given a list of nominees for every category and was asked to then rank their top three in order of preference, after which points were totaled and a winner decided.
INTERNATIONAL AWARDS:
Breakout Performer of the Year
Recognising a young emerging talent who has taken the international circuit by storm with her consistent performances through the 2019 calendar year. She should have made her debut no earlier than January 2018.
Breakout Performer of the Year: ODI
Nominees: Tayla Vlaeminck, Georgia Wareham (both Australia), Sarah Glenn (England), Harshitha Madavi (Sri Lanka) and Priya Punia (India).
GEORGIA WAREHAM (Australia)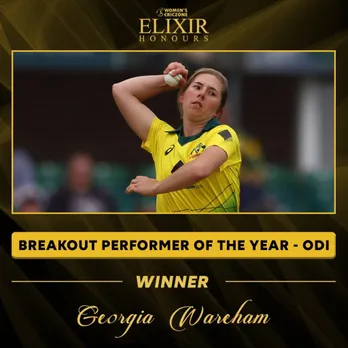 Matches: 12, Overs: 94, Maidens: 5, Wickets: 15, Best: 2-18, Avg: 25.66, SR: 37.6, Eco.R: 4.09
Ever since her debut in Kuala Lumpur in 2018, Georgia Wareham has become one of Australia's chief wicket-takers in the 50-over format. After cementing her place in the XI during the home series against New Zealand the following year, Wareham played a key role in Australia's triumphs in England, West Indies and against Sri Lanka at home. Through the year, the leg-spinner has taken 15 wickets at an average of 25.66, providing much needed variety to what has often looked like a pace-heavy Australian attack.
Breakout Performer of the Year: T20I
Nominees: Chanida Sutthiruang (Thailand), Shafali Verma (India), Suleeporn Laomi (Thailand), Sarah Bryce (Scotland), and Radha Yadav (India).
CHANIDA SUTTHIRUANG (Thailand)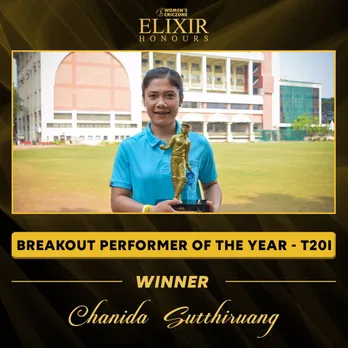 Matches: 25, Overs: 74.1, Maidens: 7, Wickets: 34, Best: 5-4, Bowl Avg: 7.47, Bowl SR: 13.0, Eco R: 3.42; Runs: 230, SR: 93.49
One of Thailand's pillars, Chanida Sutthiruang has been the third-highest wicket-taker in T20Is in 2019. With the world's eyes on her and her side in the ICC Women's T20 World Cup Qualifiers, 2019, the right-arm seamer displayed her repertoire of tricks with the ball, picking up 12 wickets in the process – she was adjudged the player of the tournament too. Her 4 for 13 against Namibia in the tournament helped Thailand dismiss them for 61 and successfully defend 99. She also picked up a hat-trick against China earlier in the year. She is no mug with the bat, either, as witnessed by Scotland in the Quadrangular series in Netherlands and by Nepal in the Asia Region Qualifier. She has won five player of the match awards in T20Is in 2019, the most by anyone.
***
Impactful Performer of the Year
Cricket is a game in which collective efforts of players combine to take the team over the line. In the 'Impactful Player of the Year' category, we have taken into consideration players' performances in team wins. The numbers displayed are those in team wins between the period of 1 Jan to 31 Dec 2019.
Impactful Player of the Year: ODI
Nominees: Alyssa Healy, Ellyse Perry, Jess Jonassen (all Australia), Ekta Bisht (India), and Kate Cross (England).
ELLYSE PERRY (Australia)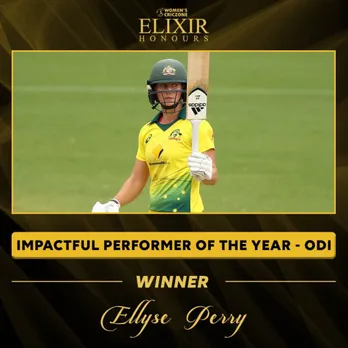 Matches: 12, Runs: 441, HS: 112*, Bat Avg: 73.50, SR: 81.06, 100s: 2, 50s: 2; Wickets: 21, Best: 7-22, Bowl Avg: 13.52, Eco.R: 3.78. 
Having brought up her maiden ODI century at the very start of the year against New Zealand in Adelaide, Ellyse Perry went on to dominate much of 2019. The allrounder had an incredible Ashes series, playing a major part as Australia blasted past England away from home. She took a career-best 7 for 22 in the final ODI of the series, registering an Australian record for best figures in an ODI. Much like she started it, Perry closed out the year with another hundred against West Indies in Antigua as Australia swept another series. She finished as the third highest wicket- taker in the calendar year— second highest in terms of wickets taken in wins.
Impactful Player of the Year: T20I
Nominees: Danielle Wyatt, Katherine Brunt (both England), Alyssa Healy (Australia), Nattaya Boochatham (Thailand) and Deepti Sharma (India).
ALYSSA HEALY (Australia)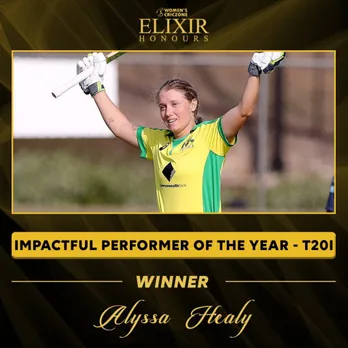 Matches: 8, Innings: 8, NO: 2, Runs: 344, HS: 148*, Avg: 57.33, SR: 185.94, 100s: 1, 50s: 1
The swashbuckling right-hand wicketkeeper-batter has taken her batting to an altogether different level in 2019. She created history by smashing an unbeaten 148 – the highest score ever in women's T20Is against Sri Lanka at the North Sydney Oval. Healy, in that same series, also ticked a landmark by playing 100 T20Is for Australia. Among batters who have scored at least 300 runs in a calendar year, no one has ever struck them at a faster rate in women's T20Is. She ended up bagging the player of the tournament award in the series against Sri Lanka by scoring 212 runs. She finished the year with the best strike rate among those who have scored at least 100 runs in the calendar year. 
***
Team of the Year
Often, when one talks about a 'Team of the Year', you tend to think of selecting your own XI or 15-member squad for a particular time period. However, here at Women's CricZone, instead of selecting a team of the year that is made up of players from all around the world, we chose to reward the most consistent international teams across each format.
Team of the Year: ODI
Nominees: Australia, India and Pakistan
AUSTRALIA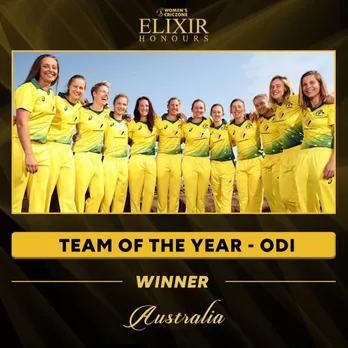 Matches: 12, Won: 12 
Australia were last beaten in an ODI in 2017. Since then, they have won 18 consecutive games, 12 of which have come in 2019. Meg Lanning and her charges have whitewashed New Zealand and Sri Lanka at home, while also handing out the same treatment to England and West Indies in their backyards this year. It was only at the start of the year that Australia were given their biggest scare, when New Zealand— on the back of Amy Satterthwaite's 92— fell just five runs short of their 241-run target. A little later in the year, in the first ODI of the Ashes series, England came within two wickets of beating them, but Delissa Kimmince held her nerve to see the team through. After that, no team has come even close to stalling Australia's record-breaking 18-match winning streak in ODIs.
Team of the Year: T20I
Nominees: England, Thailand and Zimbabwe
THAILAND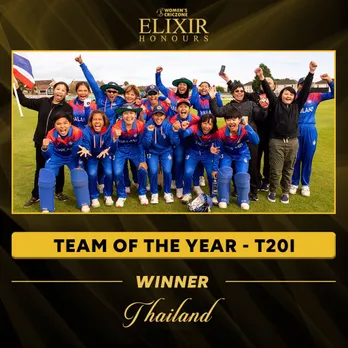 Matches: 25, Won: 21, Lost: 4 
With an incredible 21 wins in 25 matches, including a record streak of 17- consecutive victories, Sornnarin Tippoch and her team are the most successful T20I unit in 2019. Their run has seen them pip Ireland to qualify for their first ever T20 World Cup. They beat Papua New Guinea in the semi-final of the qualifying tournament in Scotland, to book their place in the mega event in Australia. Through the year, they have beaten more established cricketing nations like Scotland, Ireland, Nepal, Netherlands and United Arab Emirates.