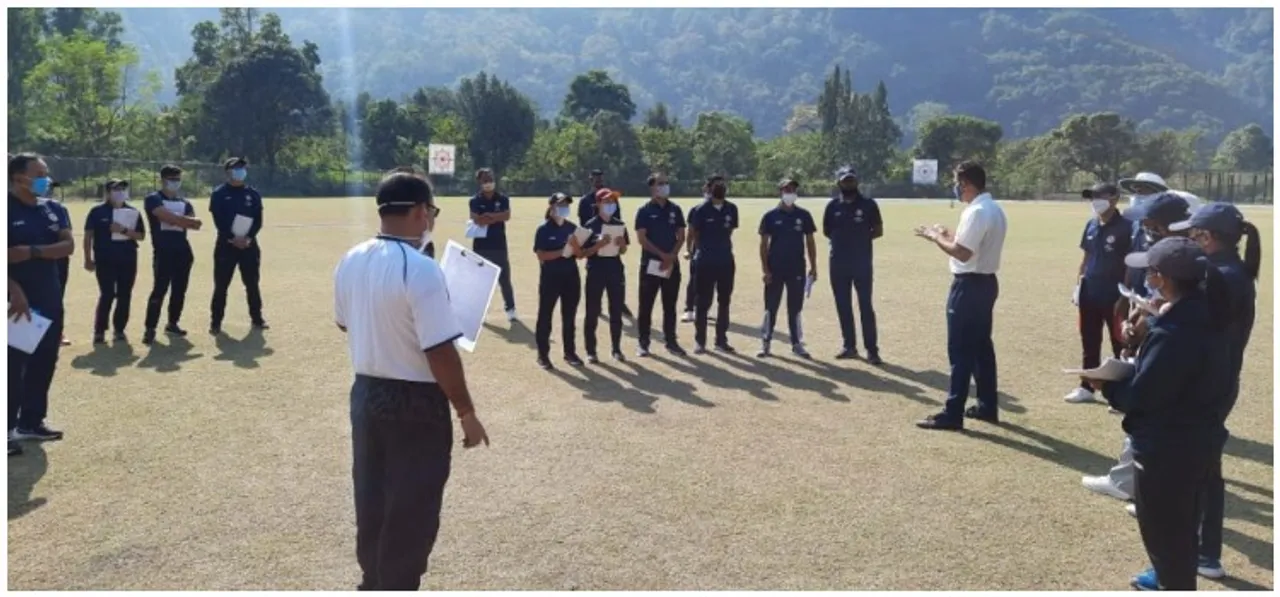 Eight female candidates out of 28 took part in the five-day Umpire Level 'O' Coaching Course organised by the Sikkim Cricket Association (SICA) in Rangpo. The course was conducted by Satrajit Lahiri (Ranji Panel Umpire, BCCI LVL – C Coach) and Somnath Jha (Ranji Panel Umpire, BCCI LVL – B Coach) from November 25 to 29. A total of 28 candidates participated.
The course was part of an ecosystem at the state level aimed to give maximum opportunities to locals to take cricket as a career and will also provide Sikkim to have a full-strength of support staff and match officials required for the BCCI tournaments when the domestic season gets underway next year.
ALSO READ: Will focus on improving TN women's cricket, says Sudha Shah
During the five-day course, the candidates were given an in-depth analysis of all the aspects of the game with a thorough explanation of updated Marylebone Cricket Club (MCC) Cricket Laws. The candidates were taught pre-match duties of umpires, crease markings and measurements, the position of the umpire – static and dynamic.
Both Lahiri and Jha lauded the initiative take by the association and said and briefed the participants about the importance of umpire for the development of cricket in the State. The SICA also organised its first-ever women's cricket tournament -- Khangchendzonga Shield where Team Pandim emerged as champions beating Team Kabru by 24 runs in the final.