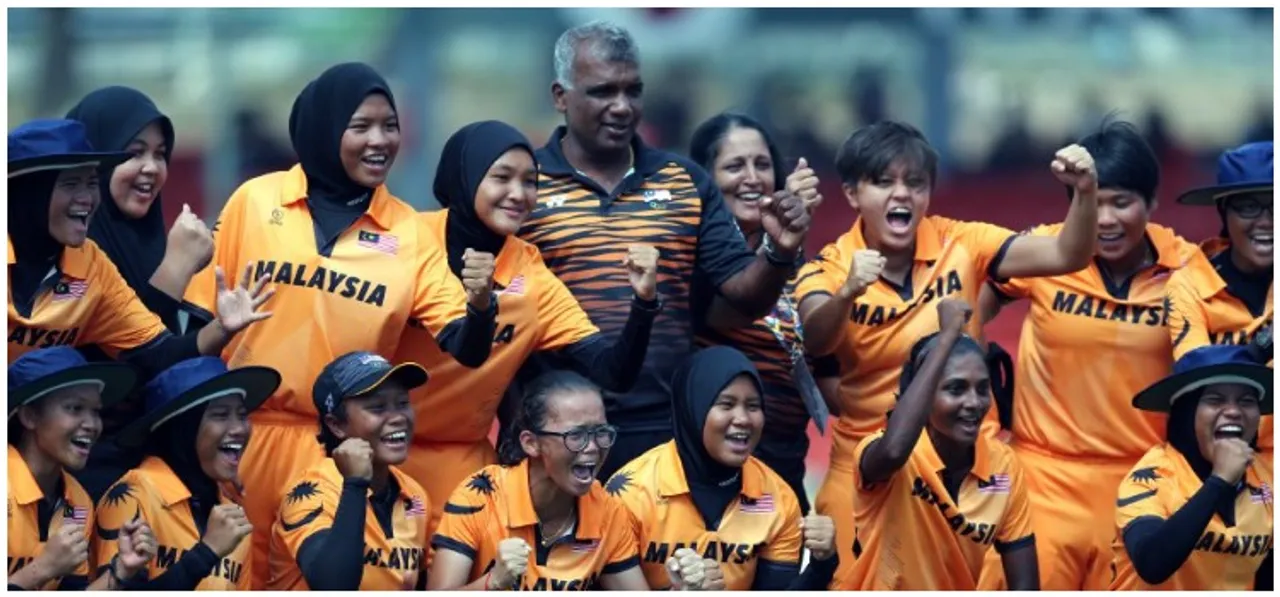 Eight Malaysian national women cricketers have been divided into four teams for the upcoming MCA T20 Super Series which is scheduled to get underway on Tuesday (September 15) behind closed doors at Kinara Oval, the Malaysia Cricket Association announced.
The decision to include women players in the men's tournament comes in after the Malaysian Super Women League was cancelled earlier in the year. According to the rules, the playing XI has to have one female cricketer.
ALSO READ: Women's T20 Challenge likely to be played in Sharjah
While Mas Elysa and Nik Atiela will play for defending champions Southern Hitters, national team skipper Winnifred Duraisingam and Aiysa Eleesa will don the Northern Strikers jersey. Central Smashers will have Wan Julia and Ainna Hamizah as their female representatives. The Western Warriors will have women's team opener Yusrina Yakoop and Intan Jamahidayu in their ranks.
However, despite the cancellation, of the Super Women League, Yusrina is looking at the MCA T20 Super Series as a chance to develop her skills. "Playing with the boys in the same team will enable me to be more aggressive with my game, gain confidence and improve my skills, so I am looking forward to this T20 series," she was quoted as saying to the
Emerging Cricket
. Every team will play the other three teams twice in the league stages before the knockouts. The final is on October 20.