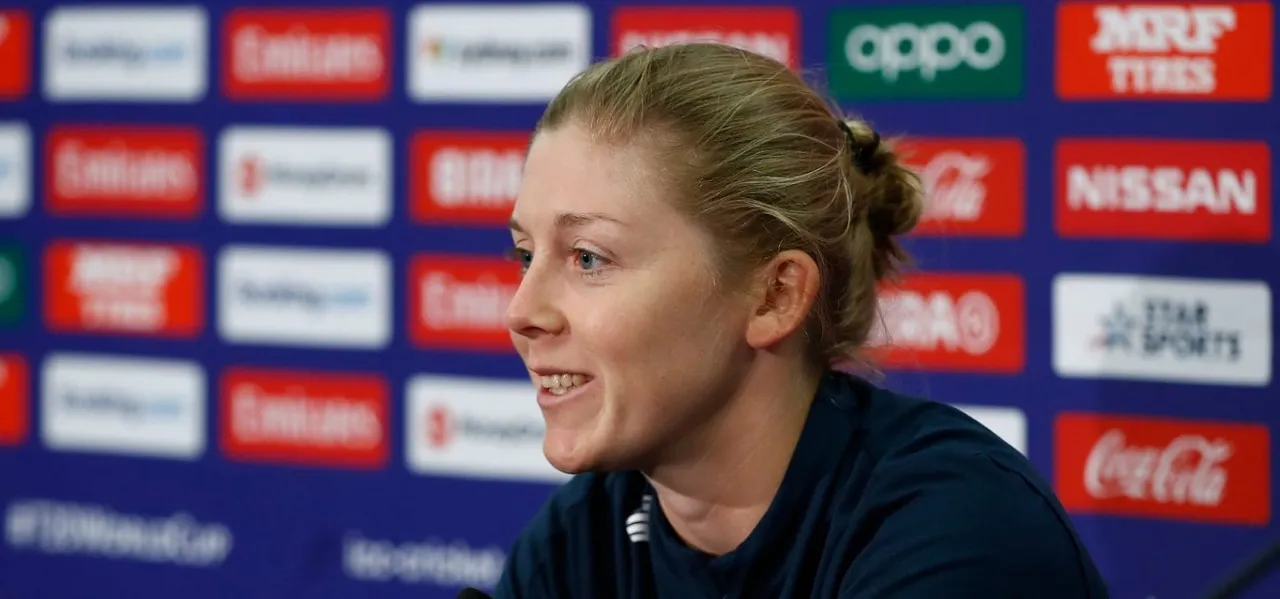 England and Wales Cricket Board (ECB) has expressed their disappointment and has apologised for not being able to provide a fresh wicket for the Test match between England and India that begins tomorrow (June 16).
Earlier today, England skipper Heather Knight expressed her disappointment on the playing conditions during the media interaction. She confirmed that the pitch allocated for the Test match was used last week for a Gloucestershire T20 game.
"We would much prefer to be on a fresh one, but it is what it is. We found out last week. Obviously, we tried to get it changed, but it was a little bit too late for that to happen," Knight said.
ALSO READ: Fran Wilson prepares for exciting year ahead
Calling the situation unfortunate and not ideal, the England skipper said that the team is not certain how the pitch will play out. "It still could play very well. Generally, at Bristol, you look at the deck, and sometimes it looks not great, but actually plays brilliantly."
"So yeah, look, it's not ideal, but it is what it is. We are obviously going to have to perform the best we can on the wicket we are given."
After the press conference, England fans, commentators and journalists took to Twitter to express their disappointment and questioned the ECB regarding the issue.
ALSO READ: Want to go out and take it session by session: Mithali Raj
Following the social media uproar, the ECB has released a statement saying that they were not able to provide a fresh wicket as the Test match was added to the schedule only in mid-April.
"We are all disappointed that the wicket for the Test match against India will have had 37 overs played on it. We know that England Women deserve a fresh wicket, and we are sorry that we were unable to provide that in this instance," said the ECB spokesperson.
"With the Test only being added to the calendar in mid-April, coupled with the lack of available first-class grounds, we knew that a fresh pitch was going to be a challenge. We accept that this issue should not have arisen, and we will make sure it doesn't happen in the future."
Furthermore, the ECB has clarified that barring the second T20I in Hove, all the other white-ball fixtures against India will be played on fresh wickets.