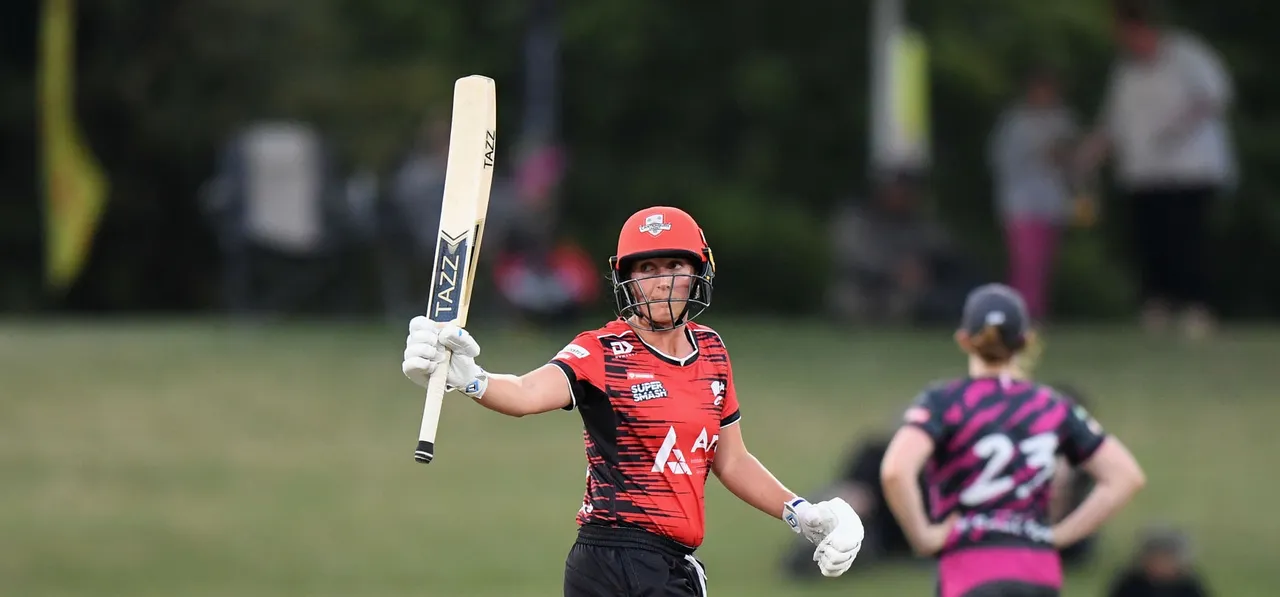 Kate Ebrahim, who played a pivotal role in Canterbury Magicians'
twin triumph
during the 2020-21 season, has moved to Otago Sparks for the upcoming season.
Ebrahim, who has represented New Zealand in 70 internationals,
returned to cricket
after her maternity leave during the 2020-21 season and was instrumental in Magicians winning the HBJ Shield and Super Smash. She scored 480 runs from 11 matches in HBJ Shield to finish at the top while also amassing 292 runs from 11 matches in the Super Smash. She also had the fortune of hitting the winning run to take Magicians to the title in both the finals.
"With Dion's (Dion Ebrahim) appointment as Otago Volts head coach, and for him to continue to fulfil his ambitions, it is important that daughter Sophia and I are around as often as we can be," Ebrahim said.
29-year-old Ebrahim's impressive returns during the season also saw her
make a comeback
to the New Zealand side during the T20I series against England. She has also represented Central Hinds in domestic cricket previously. The allrounder has scored 3522 runs from 168 List A matches at an average of 29.84 while also taking 164 wickets. In T20s, she has scored 1685 runs and has taken 79 wickets.
ALSO READ: The irrational belief that fuelled Canterbury's magical win
"From a playing perspective, I still have a massive drive to fulfil a number of cricketing ambitions. Therefore, making base in Otago will allow me to continue growing my game within an awesome Otago Sparks environment," Ebrahim added.
Sparks' high-performance manager Simon Forde termed Ebrahim one of the best players in domestic cricket and added the she will be an asset to the side as she pursues her goal to return to the New Zealand squad.
"Kate is undoubtedly one of the best domestic players in the country," Forde said. "She is clear in her focus of becoming a Whitefern, and we are confident that the Sparks environment lead by Craig Cumming as head coach will provide everything she needs to fulfil her ambitions. It's exciting to have Kate as part of a quality group of cricketers."
Ebrahim, who won New Zealand Cricket's
Ruth Martin Cup
for women's domestic batting for performance for the 2020-21 season, said she is excited about representing Sparks for the upcoming season and added that she will relish the opportunity to play alongside New Zealand internationals like Suzie Bates, Katey Martin and Hayley Jensen.
"The energy and willingness of this young Sparks playing and management group excites me. We have a strong core group of ladies who have energy, experience, and will continue only get better throughout the season. On top of that, you add the world-class experience of Katey, Suzie and Hayley which speaks for itself... how can you not get excited," Ebrahim concluded.