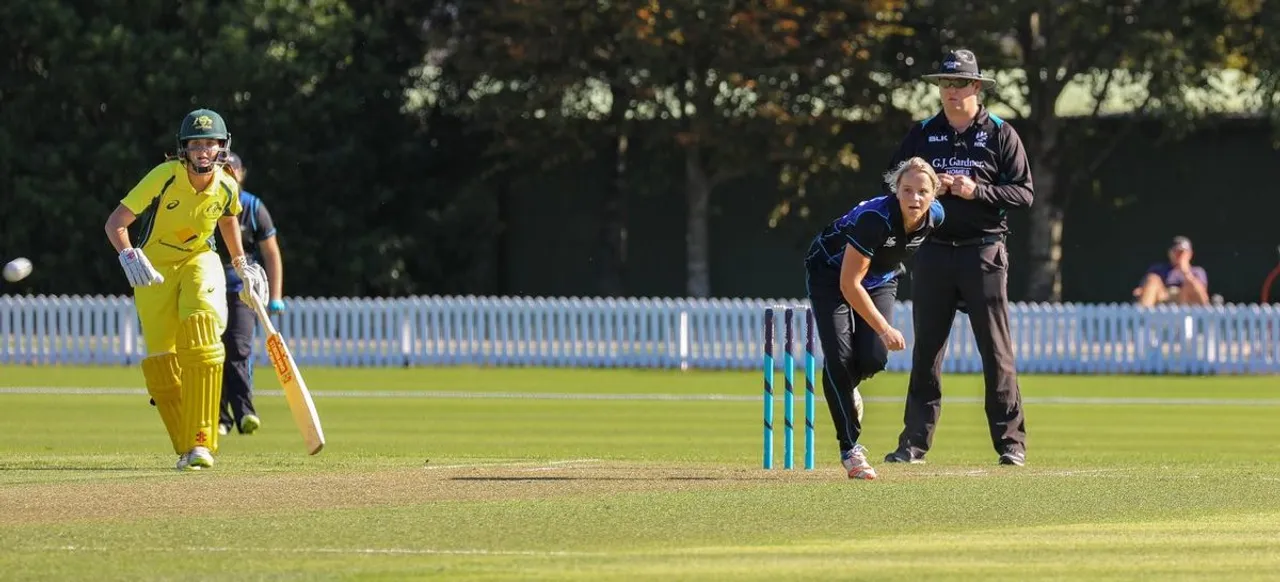 New Zealand Development squad defeated Australia Under 19 Team to register a five-wicket loss in the opening One Day match in Lincoln today (March 12).
Put to bat first, Australia stumbled as they lost opener Tahlia Wilson (1) in the second over. With a 74-run partnership between Annabel Sutherland (58) and Rachel Trenaman (26) helped Australia score 142 runs in 34 overs, Sunderland lost her wicket to Jacinta Savage.
After which, although Australia was scoring at a decent rate with 4-142, they constantly loss of wickets at regular intervals made it had to score. Maddy Darke(32) and Hannah Darlington(15) added a few runs to score a total of 187.
Lauren Down's 67 balls 86 powered New Zealand Development to set the score of 188. Down retired out after 135 run partnership with Saachi Shahri who went on to make a half-century before Charlie Knott claimed her first of four wickets.
Knott was the leading wicket-taker for her side, the other three middle-order batswomen to end with 4 wickets for 20 runs the hosts reached the target in the 32nd over to win the match by 5 wickets.
Lauren Down was named the Player of the Match.
Australia Under 19 Women's Team and New Zealand Development will play each other at Lincoln for the second One Day match on Thursday (March 14).