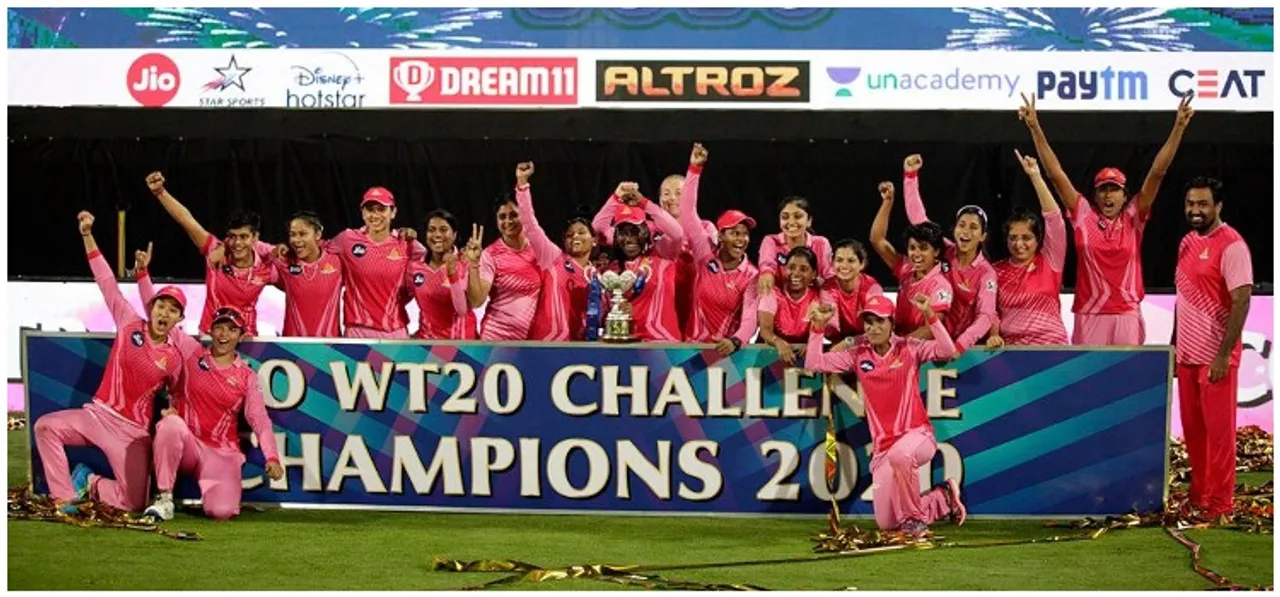 Former India men's cricketer and former BCCI administrator Saba Karim has said that the board is looking to strengthen the domestic structure before expanding the Women's T20 Challenge into a Women's Indian Premier League (WIPL). 
As many as seven Indian cricketers have signed to play in the upcoming edition of Women's being Bash League so far, including the T20I skipper Harmanpreet Kaur and wicketkeeper batter Richa Ghosh. Speaking in a virtual media interaction organised by Sony Sports, Karim said that the opportunity to play in the WBBL is significant for the players from an Indian perspective.
"It is a highly competitive and formidable tournament. There is so much to learn for all the girls from India who are participating in WBBL," Karim said on Tuesday (October 5). 
However, when asked if their performance in the WBBL will help in any way to the expansion of the T20 Challenge to a five or six-team WIPL, Karim said that the focus is currently on strengthening the domestic structure.
"
Going forward, yes, the BCCI will be looking at organising the women's IPL. But I also feel that it is more important to have a very stronger domestic structure so that it keeps throwing up younger talent who can play at that level.
Why the men's IPL was a success because of the kind of structure, the kind of talent that was coming up from the domestic level. And I think a similar kind of thing needs to take place for women cricket also."
ALSO READ: I don't see any roadblock for a women's IPL, says former cricketer Saba Karim
He added that there are two-three areas where the BCCI would want to improve in terms of having more matches, tournaments, and maybe introducing a multi-day domestic tournament. "That will really help the younger talent to come through," he said. 
Earlier in July, when 
speaking 
in a panel discussion at The Sports Law & Policy Symposium 2021 on women's cricket and gender issues in sport, Karim said that the BCCI should create a structure for the WIPL.
"I don't see any roadblock for a women's IPL. Eventually, we should look to have a full-fledged women's IPL. The best way is to have simple and state contracts in place first," he had said. 
While there is no official information yet, the latest comments from the former BCCI administrator does indicate that the board is looking to strengthen the domestic structure before starting the WIPL. 
ALSO READ: India-Australia Pink-ball Test shows why women deserve better
Karim said that bringing back the multi-day domestic tournament would be a good start, but finding the right window for the tournament could be crucial.
"It is equally important to make adequate preparation so that one is able to squeeze in a multi-day tournament for women created in the given window. One should not forget that the season in India can't start before September middle. You need to finish by March or April. So there are certain constraints, but I am sure all the state bodies can reorganise."
 Karim, who is currently commentating on the ongoing India-Australia series for Sony Sports as an expert panelist, believes that T20I skipper Kaur's form would be crucial for India to win the series.
He said that coming back from injury would be a challenge for Kaur, adding, "I think, the kind of experience Harman has, I am sure she will adapt to the conditions. I am sure she is working hard to become fit."
"Being a captain, you do have the responsibility, but one should not forget that you are in the side purely as a batter. The team expects you to contribute with match-winning performances on a regular basis.
Over the past, she has struggled at times. I think these conditions are so different. She will enjoy playing in these conditions because as soon as this is over, all these girls will go and play the women's big bash league as well. It will give time for them to strike good form."

Viewers in India can catch all the matches of India's tour of Australia live on Sony Six and Sony Six HD. The matches will also be live streamed on the Sony Liv website and app.