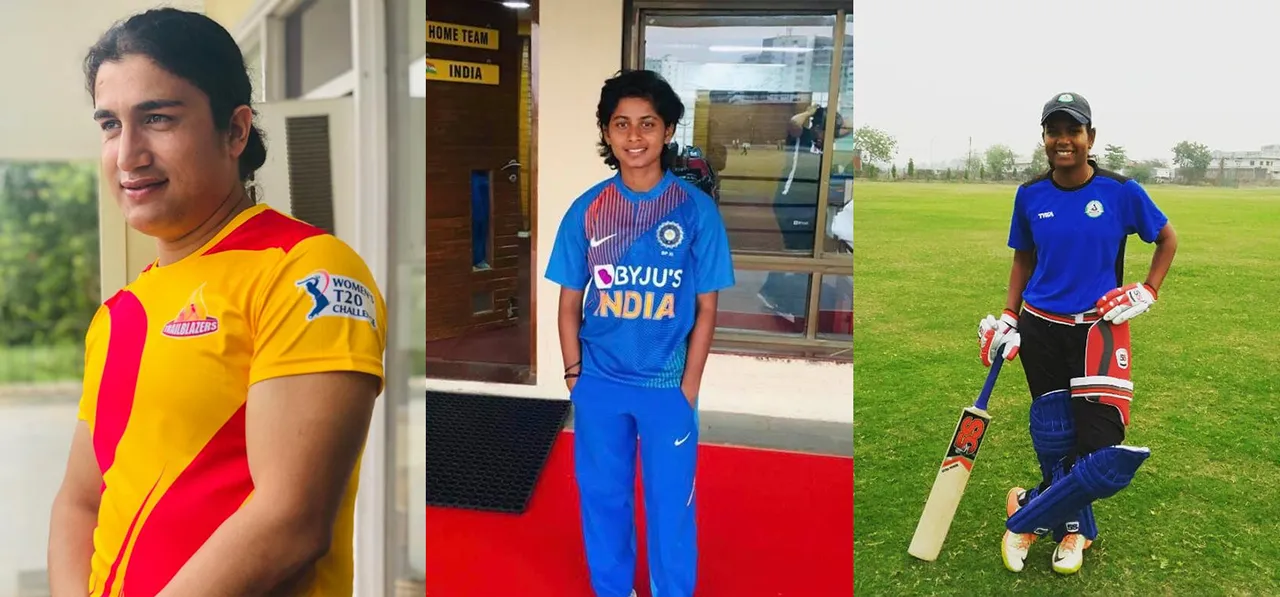 The announcement by the BCCI to stage the
Women's T20 Challenge in UAE
alongside the men's IPL came as a boon to a lot of local cricketers. With domestic matches suspended from March and no clarity what the truncated season will look like, board President Sourav Ganguly's decision on August 2 came as a morale booster to several who had almost given up hope of playing this season.
It has been announced that the tournament will stick to the three-team format played in 2019 with a total of four games. While the fixtures and the squads are yet to be announced,
Women's CricZone
spoke to a few players who were a part of the Women's T20 Challenge last year about the impact of the announcement.
"Honestly, this is one of the good news of 2020 for me," Odisha and India A spinner Sushree Dibyadarshini said. "It also brought the motivation factor that we are getting to play at least in this situation when the whole world is suffering."
"I have been training at my local club, Jagruti Cricket Academy, since the lockdown has relaxed and this news made me feel that I need to work hard to be match fit. I personally didn't think that the women's event will be held this year. So when BCCI is thinking for us during this crisis situation we also have to repay their faith on us," said Dibyadarshini, who turned out for Velocity last year.
Many international stars have
expressed their displeasure
at the scheduling of the tournament which happens to clash with Australia's Women's Big Bash League (WBBL). While the T20 Challenge is slated to take place between November 1-10, the WBBL will start from October 17 with the final on November 29. Dibyadarshini believes the clash of the dates is unmanageable but the event will definitely miss the Australian participation like last year.
ALSO READ: BCCI set to roll out central domestic contracts soon: Reports 
"These (things) are not in our hands. If you see we didn't have any Australian players last year either. This year, because of the clash of the dates, many top players will be missing, but at the same time it gives a chance to others who haven't played in the tournament. The impact of Australians not playing in the Women's T20 Challenge was felt last year and the same will happen this time too," she added.
Meanwhile, for someone like Jasia Akhter, the Women's T20 Challenge is a gateway to the Indian national side.
"In Asia, there is not much hype with women's cricket but the decision that BCCI president Sourav Ganguly took, it gives the domestic players a platform to perform and make way into the senior Indian team," said the Srinagar-born Akhter, who was a member of Trailblazers squad last season, and was recently named in
Punjab's domestic contract list
.
Vidarbha left-arm pacer Komal Zanzad, who played for Velocity last year, also echoed her teammate Dibyadarshini's thoughts, besides stating that the tournament helps a player to grow in a lot of ways.
"We weren't expecting the Women's T20 challenge will happen at a time when the BCCI is putting all its efforts in hosting the men's IPL. But when Sourav Ganguly announced, it was like, 'wow, they are focusing on women's cricket too'," said Zanzad.
"I learned a lot from them (foreign players), particularly the way they enjoy the game. How they handle pressure situations, and every time they were so cool. I used to follow Jahanara Alam in the nets, the way she used her variations, it was good to watch her."