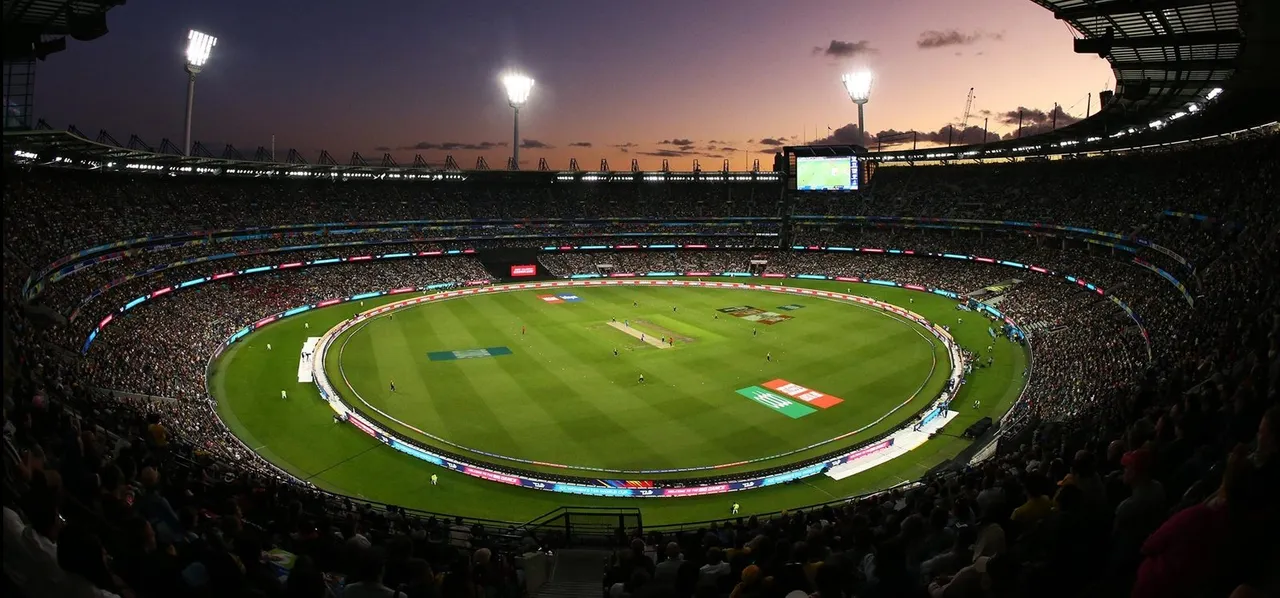 "People think focus means saying yes to the thing you've got to focus on. But that's not what it means at all.  It means saying no to the hundred other good ideas that there are. You have to pick carefully."
These words of Steve Jobs come to mind whenever there are talks of tweaking the women's game in order to make it a "better product."
In ICC's '100% Cricket' webinar earlier in the week, Sophie Devine and Jemimah Rodrigues suggested a few innovations to promote women's cricket and help it build on its fan base.
"I'm a bigger fan of looking at a smaller ball but keeping the pitch the same size," Devine said, suggesting the use of smaller, lighter cricket balls.
"That way, I reckon bowlers are going to be able to bowl the ball quicker, spinners are going to be able to turn the ball more. Hopefully, the ball should fly a bit further as well, whereas you're still keeping the traditional length of the pitch. It's a very interesting one."
Rodrigues suggested that the length of the cricket pitch should be shortened, which could attract more fans to the game.
"You've got to accept that there are slight differences between the two. We can also be open to (a shorter pitch), try it out. If that is going to help the game improve and take it to the next level, then why not?" said the Indian batter.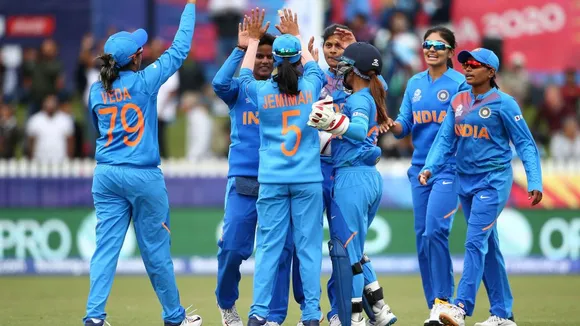 The Indian players celebrate the fall of a wicket. © ICC
Experimentation is okay at times. But going overboard with it?
Ravichandran Ashwin, India's (men's) off-spinning allrounder, is known to be a thinker to the extent of being an experimenter. Often, that has been detrimental to his progress. There was a joke around the circles that, in a bid to bring out all the tricks under his sleeve, Ashwin would try twelve variations in a single over, without really having a stock ball and using it. The result? Wickets were hard to come by.
During our chat for the
Clean Bowled Podcast
, Ed Joyce, Ireland's coach, had said that he felt it odd that many were looking at women's cricket as just another variation of cricket and not as another sport, which he believes it is.
ALSO READ: Here and now: Peerless Saee Purandare braces for the future with focus on controllables
"Having spent a lot of time in the men's game, we always hear that cricket's cricket, whether it's the women's game or the men's game. I really disagree," said Joyce.
"Women's cricket is such a different game. It annoys me to see that it tends to be women who say it's the same game."
In that sense, while it's good to see players beginning to see women's cricket as different to men's, it's tough to see them try to change the basis of the very sport.
If the fundamentals of the sport need to be tampered with in order to get people to watch or attract more young girls to cricket, then it would be some other sport and simply not cricket. Moreover, the sport is not the problem but the way it is marketed is.
In an earlier episode of ICC's '100% Cricket' series, Matthew Mott, Australia's head coach, had rejected the idea of shortened pitches to speed up the game.
"What we don't want to do is try and replicate the men's game," he said.
"I know you mentioned about shortening the pitch and fastening the game up. To me it's about playing on good surfaces. If we've got surfaces where everyone has a chance to play a part in the game, it's going to be a very big part of the next five to ten years and making sure we've got a product that people love watching."
https://open.spotify.com/episode/7fji2PZYGMgkzXoi8QSYcO?si=CdjwWZO0RcWav_JtGGc3Wg
Mott as well as Joyce had stressed that the women's game is still more about skill than brute force. Men's cricket, to a great extent, is less about ball versus bat and more about strength – who hits the ball the furthest. It's not so in the women's game as yet. And that perhaps is what keeps the beauty of the sport intact – it's purely a batter's skill against that of the bowlers.
"If you do anything differently in the women's game it is heightened, because it hasn't happened yet," Joyce said.
Now here's a bit for the 'power-game' lovers.
The last series in international women's cricket before the world shut itself due to COVID-19 was the T20 World Cup. The final of the competition was witnessed live at the Melbourne Cricket Ground by 86,174 fans – 86,174 people will perhaps give 86,174 reasons why the sport doesn't need even a whit of tweaking, with respect to the basics.
Those very 86,174 witnessed Alyssa Healy put up a player of the match performance in the finale to ensure Australia win the silverware at home. Her clean strikes – off spinners and pacers alike – made pundits wonder if the boundary sizes in the women's game should be extended and, perhaps, be kept in level with the men's game. The dimensions of the pitch and the ball were as they are stipulated right now; no tweaks.
It is believed that the human evolution has accelerated, meaning that future generations or younger girls (and future generations) would be well placed to bowl better on same length pitches or clear the boundaries easily at their current measurements.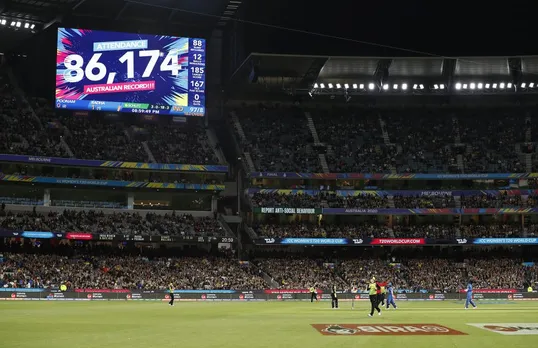 Number of reasons to not tamper with the basics of the sport. © Getty Images
To judge women's cricket based on the benchmark set by men's cricket wouldn't be too different from comparing apples with oranges. Men's cricket has been widely covered, televised, written and raved about for years, in comparison of which, the women's sport is pale. It is just recently that there is regular telecast of the game, let alone the coverage.
However, women's cricket coverage is still going through a stage where telecast of bilateral series is often limited in and around teams/nations taking part – not entirely a global telecast. How will interest rates spike in such a scenario? While promos of men's series run weeks, sometimes months, in advance, often someone living in the vicinity of a cricket ground where a women's match is going to be played is unaware of the same.
Unless these disparities are done away with, unless the women's game itself isn't marketed as widely as the men's, to expect newer audience gushing in is like building castles in the air. The women's sport perhaps doesn't need newer innovations that tamper with the basics. And if there is a need to know how 'accepted' the women's sport is in its current form, we might well remind ourselves of the magical number and how everything was put together to achieve it. 86174.