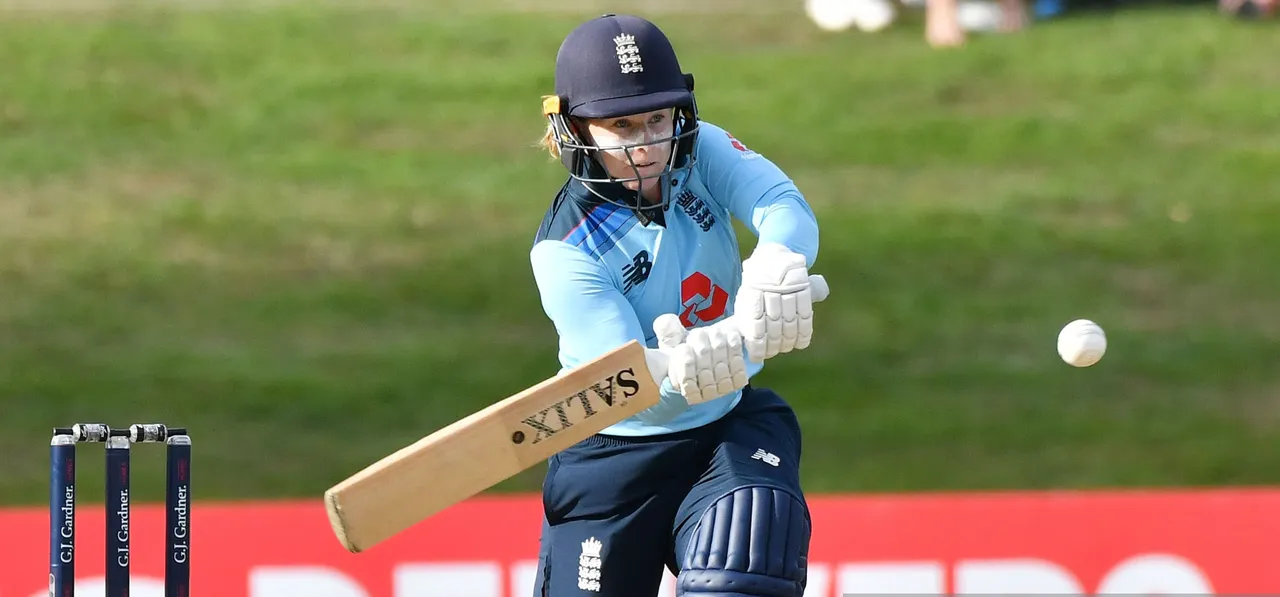 What do they talk about when they talk about batting?
When ICC announced the Awards of the Decade there were lots of debates about who deserved to be nominated in the individual and team categories. Marizanne Kapp's name was mentioned for she was omitted from the list of the individual awards despite being the leading wicket-taker during the stipulated period. But Kapp still made it to the Team of the Decade.
Only Suzie Bates scored more runs than Tammy Beaumont as an opener during ICC's decade between January 1, 2011 to October 7, 2020. Only Meg Lanning and Bates scored more hundreds than Beaumont during the same period and yet she couldn't find a place in the decade's ODI side to which no eyebrows were raised. Even no one talked about it.
Beaumont was also the leading run-getter in the 2017 World Cup and yet she isn't a big deal; her batting isn't talked about in the same vein as the Lannings, the Rajs, or even the younger Wolvaardts and Mandhanas of the world. When they talk about batting, they talk about Lanning's square drives, the longevity of Mithali Raj, cover drives of Laura Wolvaardt, Smriti Mandhana's glides past point.
ALSO READ: Natasha Farrant deserves to be at this level, says Tammy Beaumont
But do they talk about sweeps of Beaumont and the various ways she plays those shots? Is it about aesthetics? Beaumont can argue that effectiveness matters more than aesthetics for no one has scored more runs than the diminutive right-hander since January 2016 and only Lanning, arguably the world's best batter, has scored more hundreds (eight) than her seven.
2016 was an inflection point in Beaumont's career, which partly may be the reason for her omission from all the decade lists. Her career is a tale of two halves; from her debut in 2009 t0 2014, she played 23 matches scoring only 207 runs at an average of 17.25 with the best of 44. Since her return in 2016, she has played 49 matches and scored 2251 runs – 68 runs more than Lizelle Lee's 2183 from 65 matches – at an average of 48.93 including seven hundreds and ten fifties.
Numbers alone should make her a talking point and the fact that England won the World Cup at home when she was the leading run-scorer in the 2017 edition proves her methods are mighty effective. Effectiveness doesn't mean you can't find beauty in the way she bats.
Yes, you might not be a fan of her big backlift or the way she shifts around the crease to find ways to employ her various sweeps, even her cut shots are more about effectiveness than having to worry about the poise or ethereal beauty of the shot.
ALSO READ: Lucknow confirmed as hosts for India-South Africa limited-overs series starting March 7
But there's beauty in itself when a batter finds ways to counter the bowling moving around the crease and single-mindedly playing balls to areas where she wants them to be regardless of what the bowlers are attempting. That's what Beaumont has been doing her whole career and that's what she did on Tuesday (February 23)
against New Zealand
.
England weren't chasing a big total and started sedately during the chase of 178. In the two warm-up matches against New Zealand XI, Beaumont had scores of 27 and 18, England lost the second match and she wasn't clearly happy about it.
"We had to really work hard in the nets and get back to that idea of batting long and not play kind of T20 cricket in a 50-over game. Actually, Heather and I had honest feedback with each in the nets the other day and held ourselves accountable," Beaumont said at the post-match conference.
The 29-year-old Beaumont got going in the sixth over when she glanced a wayward Hannah Rowe delivery through fine-leg for a boundary and in the next over Lea Tahuhu provided her width to play two cuts, nothing fancy but mighty effective as ever. The commentator described the second shot as 'Beaumont does the necessary, great shot'.
Beaumont does the necessary, that's what she does, day in day out and that's all it takes for a shot to be called great.
ALSO READ:
The 2021 Hundred to kickstart with a women's fixture on July 21
When Amelia Kerr came in, Beaumont pulled out the reverse sweep and played the ball through third-man for four. As the innings progressed and New Zealand fed her deliveries on the leg-side, she became more and more adventurous with her shots.
She first hoicked Kerr to cow-corner before flicking Rowe's full toss for another boundary. She used her feet against debutant Fran Jonas to bring up her fifty from 67 balls. Post that, Beaumont pulled out her full array of shots - regular sweeps, paddle sweeps, fine sweeps – and all of them went for boundaries - without pausing for a moment to worry about the aesthetics of it. In between all this, she lofted one over mid-off just as if to say she can do that too.
Beaumont couldn't add to her seven centuries as she was dismissed for 71 while going for a square cut off Tahuhu, but she wouldn't be the one to worry about her conversion rate going down for she has done the necessary for her team yet again taking them to the brink of yet another ODI victory with her skipper Heather Knight for company.
"To get almost a 100-run (94) partnership together was kind of make that conversation worthwhile," Beaumont added about the chat she had with Knight at the nets.
Beaumont did the job for England. Again. And made sure we talked about her.