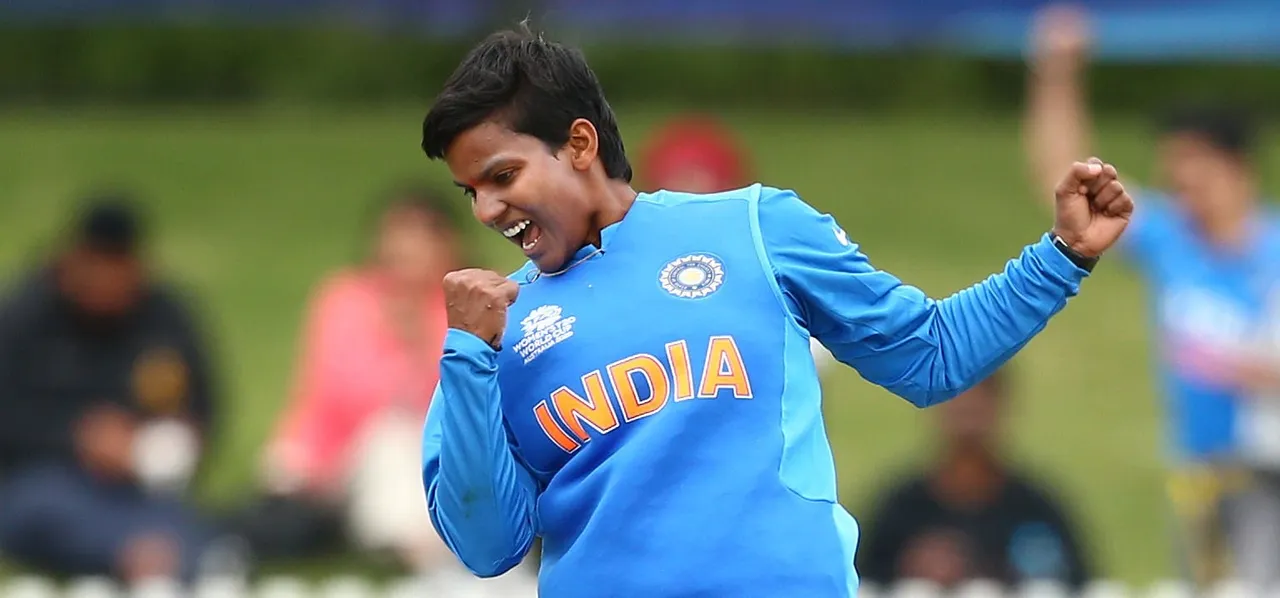 Deepti Sharma's entry into cricket is a well-known story. Having accompanied her brother to the cricket ground in Agra, the youngster – who was only there as a spectator – picked up a stray ball and returned it to the group with a powerful throw that went on to hit the stumps. Hemalata Kala, current chairperson of the selection committee, was left in awe of the eight-year old's precision and immediately told her brother to bring her for practice the following day.
14 years later, Deepti is the latest female cricketer to be nominated for the prestigious
Arjuna Award
.
"We knew the Arjuna award would come one day," Deepti's brother Sumit Sharma told
Women's CricZone
. "It is a proud moment for all of us. All the hard work that Deepti has put in and the belief that we had in her… The award is a result of that."
"Hema
didi
(Hemlata) asked who she is," said Sumit recalling the famous incident of the throw. "After knowing she is my sister,
didi
said, 'Don't know where you will go, but this little girl will definitely play for India one day if she devotes herself to the game.' Her words sparked something special," added Sumit, his voice brimming with pride.
ALSO READ: Deepti Sharma: self-effacing words, attention-seeking performances
It was that incident that encouraged Sumit to start training Deepti formally. The youngster started off as a right-arm medium pacer and left-hand batter. Although her batting, even at that age, was a treat to watch, with her bowling, she often ended up throwing the ball in an attempt to generate pace.
"The first time I saw Deepti was around 2010, when she had come to Kanpur for (state) trials," former India wicket-keeper and current chairperson of Uttar Pradesh women's selection committee, Rita Dey recalled. "That year nothing happened, she came back again for the trials the next year, she was a talented kid. After seeing her game, we included her in the camp."
"The same year, there was a Railways camp at NCR where Neetu David and Hemlata Kala were coaches. Both asked me whether Deepti could join the camp since they had a shortage of players. So, she joined the Railways camp, and on returning (to the state setup) next year, she was a more confident and mature player."
Sumit and Deepti Sharma. © Sumit Sharma
Dey also oversaw Deepti's successful shift from medium-pacer to off-spinner – a change that saw her quickly become an allround asset at all levels.
ALSO READ: Deepti Sharma recommended by BCCI for Arjuna Award
"One day, my colleague PN Singh Rana (former selector at Uttar Pradesh Cricket Association) and I were sitting at the ground, and he asked me whether Deepti can bowl off-spin because her medium pace wasn't looking good."
Dey, who began mentoring Deepti in 2010, convinced the youngster to make the switch, and thus her career took an upswing.
What worked for Deepti along with her prolific returns with both bat and ball was her boundless enthusiasm for the game. She progressed quickly from age-group to senior cricket as Sumit and Dey worked closely with her. A year into her List-A career she was selected for India A in 2014, where an unbeaten 53 against South Africa, earned her a place in the ODI squad where she featured in the series decider against South Africa.
On debut, at the Chinnaswamy Stadium in Bengaluru, although the left-hander was run out for a single, she showed a wonderful temperament with the ball. Thrust into the deep end with the visitors on the charge, the 16-year-old gave India some hope with a double strike in the 29th over of the chase. The hosts, however, lost the match by four wickets, and so the series.
Since then, Deepti has produced many exceptional performances. Her 6 for 20 against Sri Lanka in 2016 - third Indian, and first Indian spinner to take a six-for in ODIs - and
three maidens on the trot
against South Africa in a T20I last year are some of the most talked-about returns.
ALSO READ: Of risks and jigra: Poonam Yadav's tale of triumph
While Deepti is not the first player from UP to be nominated for the Arjuna award – Poonam Yadav took that title when she was
conferred with the honour
last year – her success underlines the state's rich cricketing history.
Located in the northern part of the country, Uttar Pradesh has always been known for producing world-class spinners. From Neetu David and Preeti Dimri to more recently India's spin trio of Ekta Bisht, Poonam and Deepti, the state is a talent hub with many others working hard and waiting in the wings for a chance to prove their mettle.
***
For women in India – especially in the northern regions – sport is often never an option. Families constantly deal with jibes from neighbours and those around. For Deepti, too, the path wasn't without the odd roadblock, but she was able to navigate them thanks to a supportive family.
"Being a woman playing cricket was a big thing at that time," explains Sumit. "It was more of an off-field struggle than on-field. Those days neighbours and relatives used to tell mom and dad (Sushilaa and Bhagwan Sharma), 'Your son is playing cricket which is okay. But why are you letting your girl play cricket? Give her a good education and then make her marry a suitable boy. That's best for her. Seeing her play doesn't look good Sharma
ji
.'"
"But our parents said, 'let go of what the outside people have to say. Do what you feel is suitable for you'. If my family hadn't supported her at that time, I don't think we would have been lucky to see this day. I couldn't play for India but it gives me a feeling that I am playing for India through Deepti," he added.
ALSO READ: Radha Yadav revels in support role
In sport, the word 'sacrifice' is used a lot. Sacrifices of the player, their family, friends or others around. In Deepti's case, Sumit bore the brunt of those sacrifices.
Known as 'Bala' among the domestic cricketing circuit (his bowling action and facial features resembled Lakshmipathy Balaji), Sumit quit his job at Ceasefire Industries in Ghaziabad to invest full-time into Deepti's training.
"I played CK Nayudu Trophy (U-23) and Vinoo Mankad Trophy (U-19) for Uttar Pradesh. But there came a time when I had to choose one way in order to take my career forward. I chose education, got my admission in an MBA course and after graduating got placed in Ghaziabad at a private company. During my college time, I used to take Deepti for training but since I joined the office, my younger brother used to take her to the ground," recalled Sumit.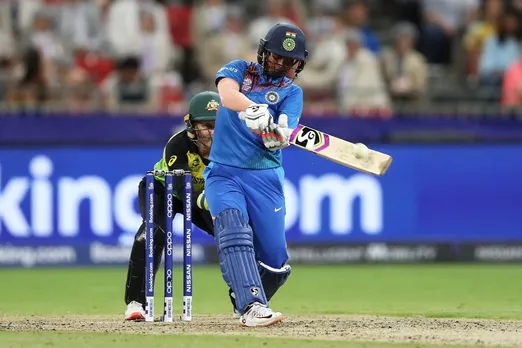 Deepti Sharma has played varying roles in the Indian team. © Getty Images
"One weekend I returned home after a long gap and found Deepti sad. When I asked what happened, I found out that she was not getting daily training as my brother used to take her to the ground only twice a week. Seeing the situation, I spoke with my family and said that I want to quit the job, and asked for two years to help Deepti realise her India dream. Luckily, by the grace of God, Deepti made her debut for India within one and half years at the age of 16," he added.
Sumit never went back to his job after that and has now opened a cricket academy, Star Next Cricket Academy, and Deepti often practices there during the off-season. He has even built a proper cricket ground exclusively for Deepti just a few minutes from their house.
ALSO READ: Peerless Saee Purandare braces for future with focus on controllables
Despite the fame, money and the limelight at such a young age, Deepti prefers to stay simple and focused on the game. A true devotee of Lord Hanuman, the 22-year-year-old fasts every Tuesday and recites
Hanuman Chalisa
(a Hindu devotional hymn addressed to Lord Hanuman) every day before going to bed. Interestingly, she only got her first smartphone in 2016 because all the India squad members were required to be on a common WhatsApp group.
"The best part of Deepti is that she is very obedient and simple. Whatever I used to tell her she would follow that diligently," Dey stated. "She never likes to get out even during the nets and whenever she felt something was wrong, Deepti used to send me videos and asked where she is going wrong. She communicates everything with me, which is most important."
The left-hander's belligerent 188 off 160 balls against Ireland at Senwes Park in Potchefstroom in 2017 just before the World Cup in England is still the highest for India in ODIs. She also shared a record 320-run partnership with Punam Raut in that match.
However, such performances were not enough to seal her spot at the top of the order. Instead Deepti has been used as a 'floater' – sometimes batting in the top three, and on other occasions shoring up the lower middle-order.
ALSO READ: Does women's cricket need innovations to become a better product?
"If you look at her career graph, you will notice that she has been shuffled a lot due to the team's needs. But Deepti never complained and she is so mentally strong that whichever position you send her, she is happy to perform. We have made her like that. The major plus point is that she is equally skillful in all the departments of the game. If she fails in one, she covers it up with the others," Dey said.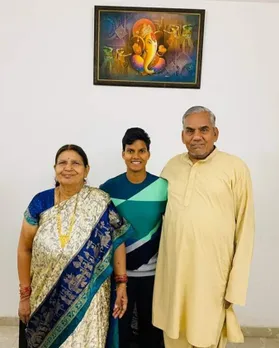 Deepti with her parents, Sushilaa and Bhagwan Sharma © Sumit Sharma
"I still remember when she went to England to play the World Cup in 2017. In the first three games - England (DNB), West Indies (6) and Pakistan (28) - Deepti wasn't getting runs and was getting frustrated. She called me from London and started crying."
"I asked her what happened. She said, 'I am not getting runs, I am feeling very disturbed.' Then I told her some internal things and we spoke for around 30 minutes. The very next game she came out with flying colours against Sri Lanka hitting a fluent 78 and taking the Player of the Match award."
Soon after the World Cup, Deepti switched base from UP to Bengal in the domestic circuit – a move that proved to be a turning point as far as her game is concerned. She was the highest run-getter for Bengal in the Senior One-day League for two consecutive seasons – 312 runs in 2017-18 and 487 runs in 2018-19.
"For me, her turning points were in 2012, 2014 and 2017. But I have to admit that in Bengal Deepti has learned a lot. The presence of Jhulan, the way she motivates the youngsters, I don't think there is any other cricketer like her. Deepti has given Bengal a lot and vice versa. Deepti and Bengal – both complement each other very well," Dey said.
***
After several months where the focus was largely on her bowling in the T20I format, Deepti has to now shift gears and get into one-day mode. With the 2021 Women's World Cup in New Zealand just around the corner the allrounder will no doubt have a major role to play in the team's campaign.
Back in 2017, when she was a little known prospect, Deepti moulded herself into a key cog of the Indian team, scoring runs, taking wickets and throwing down the stumps with her trademark 'bullet' throws. Now, three years later, while her bowling has progressed rapidly, her batting has taken a bit of a hit, and Dey believes that is something she needs to work on quickly.
"She needs to work on her off-side (play) more, stay more grounded and get into the 50-over rhythm. I won't say much about her bowling because she is matured enough to bowl in any situation. The way Deepti opens the bowling with the new ball is a testament of her maturity," she admitted.
However, for now, with cricket on the backburner - her practice sessions with Bala
bhaiya 
notwithstanding - the 22-year-old is enjoying her time at home. Deepti, the youngest of the seven siblings, is a family person and likes to indulge herself in household chores and lends a hand in the kitchen as well.


As a strict vegetarian, she often finds it hard to adjust on tour, but as is her way on the field, she finds a way to adapt.
"She always craves for home-cooked food," Sumit laughs.
"She is a good cook and makes the best poha. In the house, it is like everybody waits for the poha made by Deepti for breakfast. The best thing is that she is very down to earth, despite being an India cricketer. She likes to indulge in daily activities with everyone in the family."
Taking Deepti and Yadav as inspiration, Uttar Pradesh has seen a surge in the number of girls participating in cricket over the past few years; the rising number of academies too has helped their cause. With Kshama Singh and Rashi Kanojia keeping themselves busy in recent times for India A, and Muskan Malik and Aditi Sharma continuing to put in consistent performances, it seems the time is near for another batch of talented players to emerge from the state.