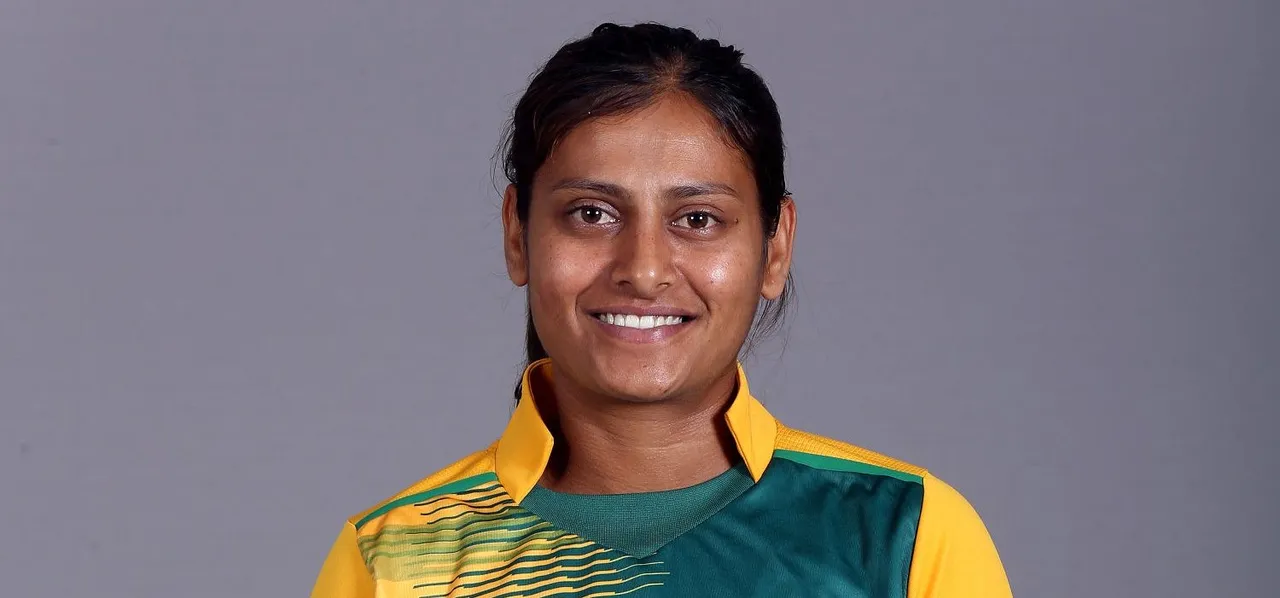 South Africa U-19 women's and women's National Academy head coach Dinesha Devnarain has been included in the six-member High-Performance team, Cricket South Africa (CSA) announced on Thursday (September 10). The team will work in alignment with the Proteas men's and women's coaching staff in order to continue the steady flow of talents to reach the national teams in the future.
Apart from Devnarain, the other members are Edward Khoza (CSA Acting Head of Cricket Pathways), Malibongwe Maketa (South Africa A and National Academy Lead), Shukri Conrad (SA U-19 Men's Lead), Vincent Barnes (High-Performance Manager and Bowling Lead), Neil McKenzie  (High-Performance Batting Lead) and Chief Medical officer Dr Shuaib Manjra.
Former skipper and current CSA Director of Cricket, Graeme Smith has expressed his delight in making the appointments and believes each of their roles will be important collectively to make high-performing national teams. "Malibongwe has been involved in South African cricket for a very long time, I think he's one of our outstanding coaches and I was really glad that he applied for the job and put his name in the hat. With the team of High-Performance coaches around him, he has got a real opportunity to strengthen the pipeline," said Smith.
ALSO READ: Record number of female umpires involved in the Rachael Heyhoe Flint Trophy
"The other thing about Malibongwe is that he has had a number of years with the national team and has worked in the A-team position as well. He is not only a really good coach, he is a good man, so I'm excited that he'll be leading that department. "
"Even before I arrived in December last year, there's been a big investment into the women's game. Trying to strengthen it not only financially but in the domestic and U-19 structures," added Smith. "We've appointed our first full-time U-19 Academy coach in Dinesha Devnarain and now the U19 World Cup is around the corner. When you invest in these programmes, you have to be patient, you have to develop them and it takes time to get to a level, but there's always expectation and we hope that our U-19 team will be successful and do well. That's the goal."
Regarding the women's game, Khoza said, "The women's space was not complete, if you think that there was no major ICC event for that U-19 age group. When the ICC announced that we would be having a U-19 ICC T20 competition, it boosted our retention strategy because now we can keep players in the game for longer."
ALSO READ: Teen Kate Peterson re-signs for Sydney Thunder ahead of WBBL06
"What we are now looking to do is to make sure that we seamlessly put up a process in place that can mirror what we are doing with the boys' pathway, where we will have talent camps for the girls as well and we have also appointed a dedicated coach for the U-19s as well as National Academy for women in Dinesha Devnarain. We believe that she has done well enough for KZN Inland to deserve such a position at CSA and we feel that she will do well in boosting the next generation of women's cricketers.
"Our ideal scenario is to look at women coaching women and this is part of the platform that we have started within creating real sporting opportunities for women that have played the game and can serve the game better," he concluded.