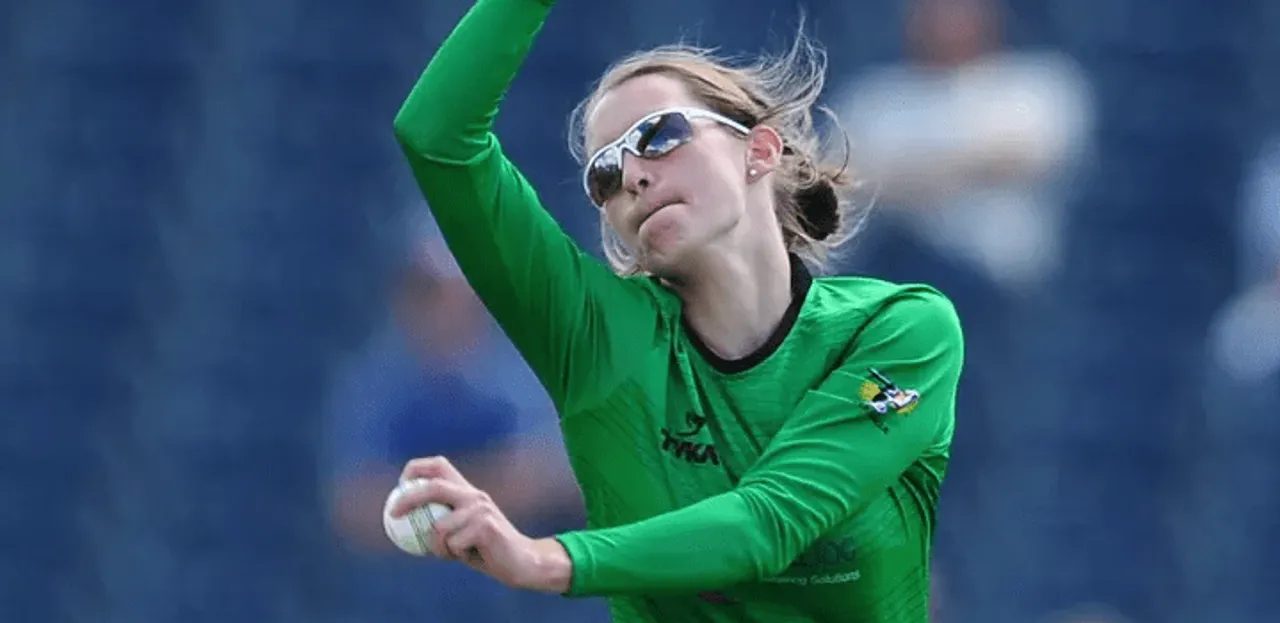 Nottinghamshire recorded their second win of the season against a good Middlesex side at Welbeck. It gives them every chance of escaping relegation.

Where Nottinghamshire had partly been the makers of their own downfall yesterday, they rallied well against a Middlesex side that saw their game the day before washed out.
In overcast conditions at the start of play, Middlesex won the toss and decided to bowl first. It was a tactic that paid off. The second ball of the game saw Sonia Odedra (off the back of 88 the day before) dismissed by Hayleigh Brennan. At the end of the fifth over, Brennan bowled Yvonne Graves who dragged on to a slower ball. It left Nottinghamshire 10 for 2.
Georgie Boyce played solidly as ever, and the returning Jodie Dibble set about rebuilding the innings. Dibble missed the game the day before. Back spasms had kept her out and she still wasn't fully fit today. It was an injury that limited her range of shots but in other ways worked to her advantage. Dattani had Boyce and Lucy Higham caught at point to leave Nottinghamshire 57 for 4.
Dibble was dropped twice before reaching double figures. She soon settled down and played an anchor role. When she was dismissed for 54, Nottinghamshire still had much to do. At 128 for 7, it looked like they would fall short of a competitive total. Megan Burton looked composed as she scored 23 not out. While she did not score a boundary, the intent to run the singles and turn them into twos was telling.
Middlesex are a well-drilled fielding side and while they never let their effort drop. Wilson proved this taking a one-handed diving catch. However, Burton started to find the angles. It was enough for Nottinghamshire to post 167 for 8. Nottinghamshire knew they would have to field better than they had the day before as Kent just picked off the bad ball and pounced on any mistake in the field.
Naomi Dattani and Natasha Miles are one of the best opening pairs in county cricket and they looked assured at the crease and had started to put Middlesex in command. Dattani was the first wicket to fall as she tried to pull Odedra but mistimed it high into the sky and Hannah Hughes held on to the catch at mid-on.
Again it was the left-arm spin of Kirstie Gordon that made regular inroads. Beth Morgan was the first of Gordon's four wickets. The most impressive of those wickets was Fran Wilson who she bowled. The pressure started to tell on the Middlesex batters. Much of the burden fell on Emma Albery, but it was too much as wickets fell at the other end.
On the surface, Burton's innings may not have looked like a match-winning effort. The winning margin was 28 runs making those late order runs worth their weight in gold. It was a great team performance by the East Midlands side.
These two teams will have a say in who wins the title next week. Middlesex travel to Hampshire, while Nottinghamshire play Yorkshire at Harrogate.