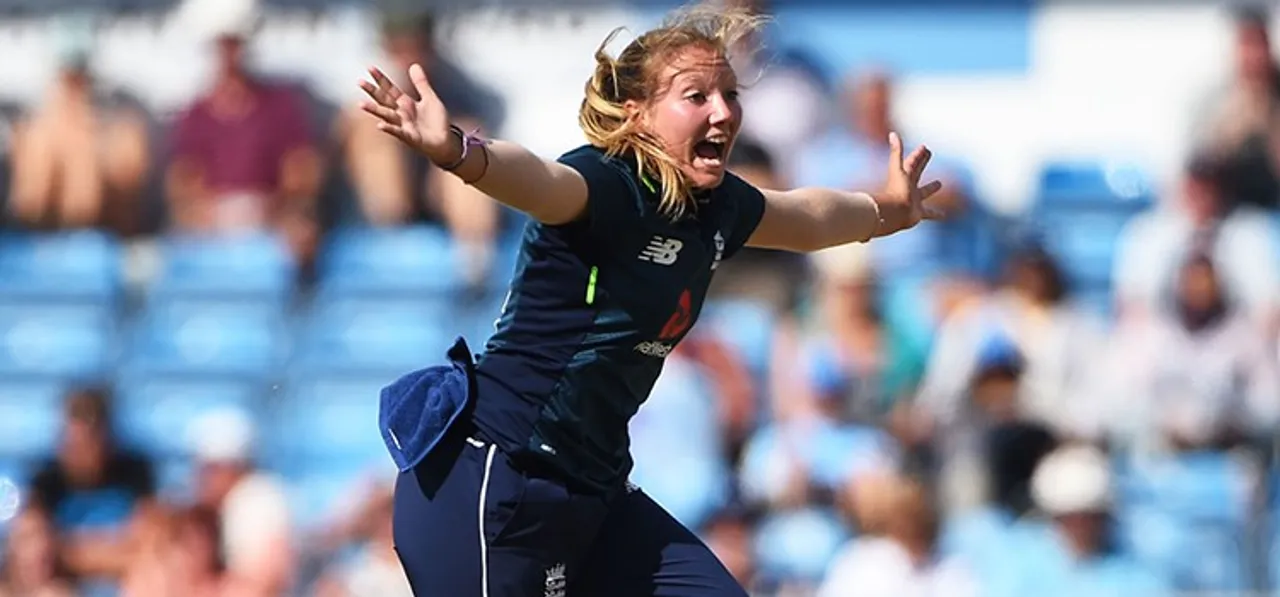 England cricketer Katie George, who was recently retained by Welsh Fire for the inaugural edition of The Hundred competition next year, said that the postponement of tournament has only increased the excitement around around it.
George is one among eight women's cricketers whose contracts have been rolled over into next year - six of those players are from England, and the other two from West Indies.
"I was gutted when it (The Hundred) got cancelled. I was really looking forward to it, but then it's almost made me even more excited to get started next year. It's almost like the delay has made me more excited to play," George told
PA News
.
The 21-year-old feels that the new tournament could increase the audience of the women's sport. "How the competition's looking it's going to be fast, it's going to be all-action and I think it will generate a newer wider audience perhaps."
ALSO READ: Rachael Haynes – the understated superstar in Australia's top order
"The new people coming in, all the advertising going into it, it's going to be on Sky, it's going to be on the BBC, it's just going to be a wider audience, it's getting girls playing closer to that professional bracket now that there's a clear pathway to the international stage," she added.
George was a part of the
England squad
that played against West Indies last month at Derby. While she didn't get a game, the left-arm seamer said life in the bubble was a different experience and in a way, it brought the team closer to each other.
"There was also a team room where we spent most of our time in – had an Xbox, had a pool table, darts. So, it was actually really nice to spend time together as a team, and really bond. Whereas, naturally, you sort of have your little groups that you naturally gravitate towards and get on best. But, you speak to people who you don't necessarily speak to about things away from cricket. So, personally, I think it helps us as a team to bond and knit together," she concluded.