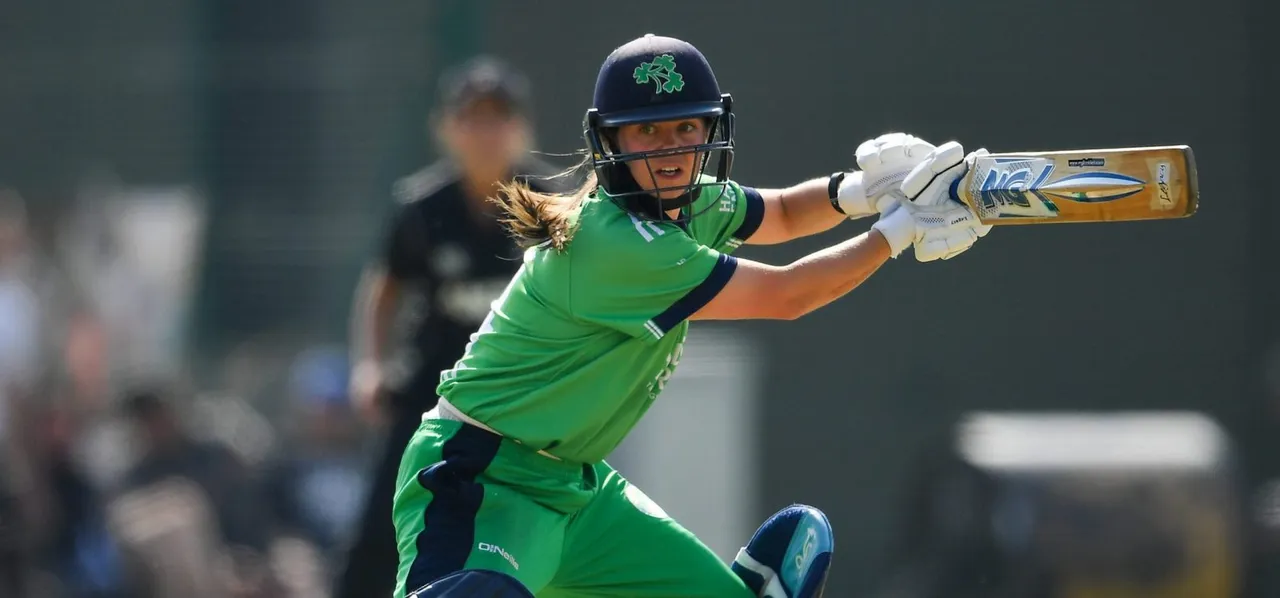 Ireland skipper Laura Delany pipped her team-mate Gaby Lewis and Zimbabwe skipper Mary-Anne Musonda to win the ICC
Player of the Month
for October 2021. She led Ireland to a 3-1 win the ODI series against the hosts Zimbabwe during the month.
"I was delighted to be nominated with Gaby and Mary-Anne, and from an Irish perspective it has been a really good sign that we have had a few players in recent times to have been nominated. It's a great honour to win it," Delany said about the nomination and the subsequent win.
The 28-year-old Delany played her career-best knock when she scored 88 during the first ODI even as Ireland went down against Zimbabwe with Musonda scoring a century on her side's debut in the format. Lewis, who scored three back-to-back fifties in the series also put up some impressive performances.
However, Delany and her all-round efforts during the four matches helped her win the award over Musonda and Lewis. Ireland came back in the series with three consecutive wins with the captain scoring 35 and 68 from the other two innings she played at an impressive strike rate of 108.62. She also took four wickets at an average of 27 with her medium pace.
"Laura has been playing international cricket for over a decade and has the difficult task of captaining her country, which carries a great weight of expectation," Lisa Sthalekar, ICC voting academy member and former Australia player, said.
"I have been following her career, ever since I played alongside her in the Gordon Women's Club in Sydney and watched her development. This recent series was a breakout series for her as she was able to register her highest ODI score and is a worthy recipient of the ICC Women's Player of the Month for October."