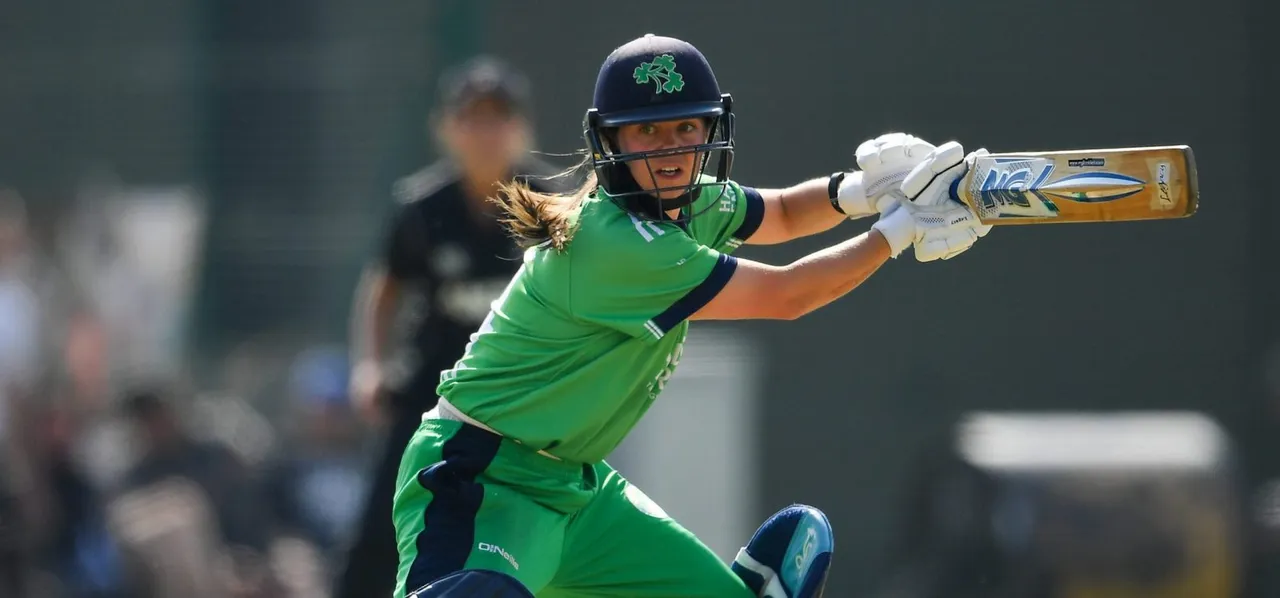 Skipper Laura Delany said Ireland will play their strongest side in all the matches of the
ICC Cricket World Cup Qualifier
on the eve of their opening match. The Irish side are placed in Group A and will begin their campaign against West Indies on Tuesday (November 23).
"It goes without saying that we are going to play our strongest batting and bowling line-up in every game – however, the personnel may change from match-to-match depending on who we are playing against and the wickets we will play on," Delany said."
Ireland played two warm up games against Thailand and Pakistan and lost both those matches. But Delany refused to read too much into it and added that they were trying to get everyone get acclimatized and match ready for the global tournament.
"The Thailand warm-up game was used as a settling in practice match – we batted eleven, but gave all of our bowlers a run through and all 15 players in the squad had an opportunity to field and begin to re-acclimatise to conditions," Delany added.
"It gave particularly our bowlers the opportunity to increase their workloads, so while the result wasn't what we wanted, it wasn't the focus for us that day – it was more about getting our processes right and giving everyone an opportunity early on."
Thailand chased down Ireland's total of 154 in 35.4 overs and in the Pakistan game, they fared slightly better scoring 192 for eight from the fifty overs, but couldn't prevent the opposition from chasing down the target.
"The second game was a really good game against Pakistan – we would have liked 20-30 more runs. We dropped a few chances early on, but our bowlers bowled really well and attacked the stumps. The main thing was that it was an intensely competitive game, which is just what we were looking for ahead of our first game against West Indies tomorrow," said Delany.
ALSO READ: Laura Delany, Gaby Lewis eager to take massive strides ahead of crucial year for Ireland 
The 28-year-old Delany believes this is a great opportunity for Ireland show the cricketing world what they can do as a team. She hoped that they will take inspiration from the series they played against Zimbabwe last month. Ireland won the series 3-1 after going down in the first match. All the batters contributed with Delany, Gaby Lewis, Leah Paul and young Amy Hunter being among the runs. The bowling attack led by the spinners also backed up the batting performance to make sure that they will go into the Qualifier with some confidence under their belt.
"My message for the squad is that this is a brilliant opportunity for us to show the world what we can do. We had a great series against Zimbabwe last month, and had some great performances in a few T20 series in the summer," Delany added.
"We will be coming up against a few sides we haven't played in a long time, but for the younger players it will be their first time up against the likes of West Indies and Sri Lanka. The players just need to focus on their processes and make sure we deliver on the field what we have been working on in training – then, if we do, the outcome will take care of itself. Enjoy it, focus on processes and work together as a team – if we do that, we can pull off a few results."