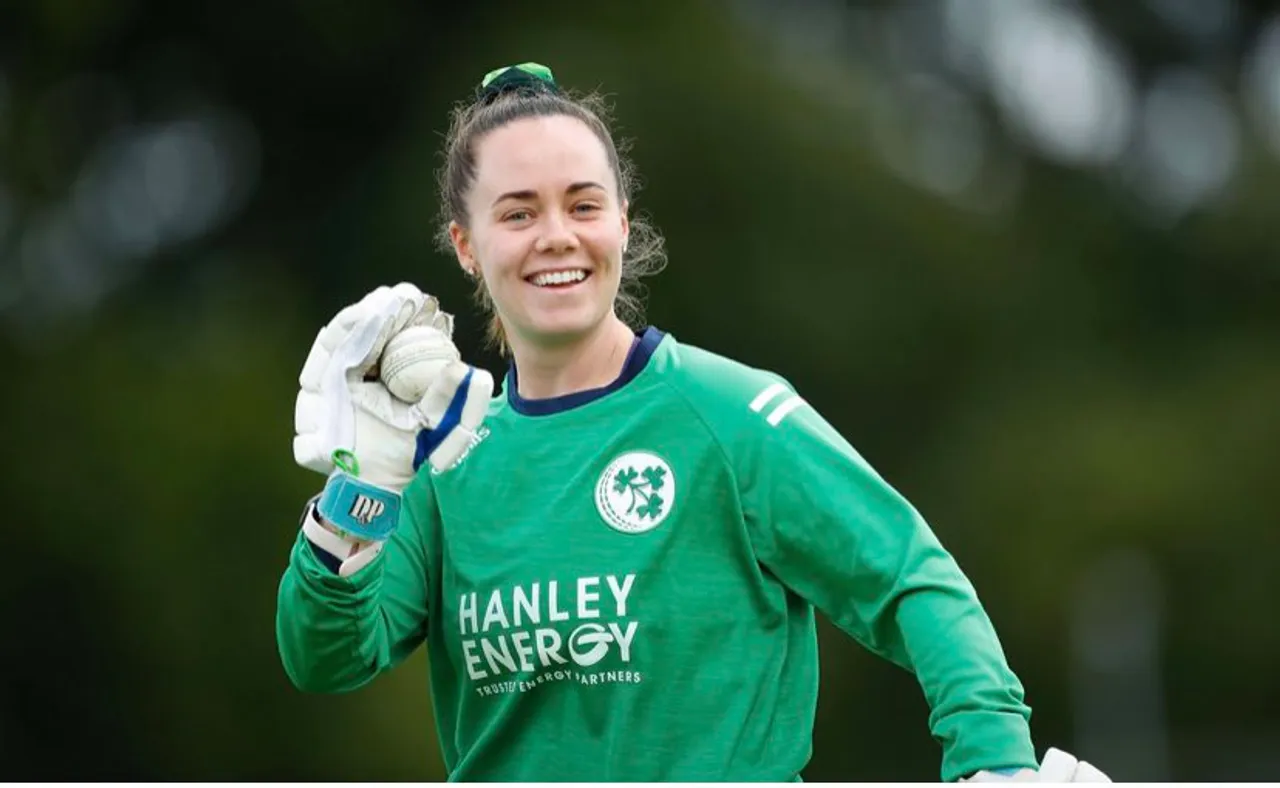 On November 27, when ICC Cricket World Cup Qualifier in Zimbabwe came to an unfortunate halt allowing Ireland to qualify for ICC ODI Championship, Gaby Lewis tweeted  "Crazy past 24hrs but thrilled for us to be included in the next Women's Championship. Not only is this a reward for us but the past players who gave their all to Irish Cricket." Although they couldn't make it to the Cricket World Cup 2022 in New Zealand and the circumstance they progressed to the next cycle of the championship hasn't been ideal, there is no doubt that Laura Delany led Ireland are a much-improved side from the times they started.



The travel restrictions induced all over the world owing to the new COVID-19 variant meant the governing body decided to call off the tournament and that in turn allowed Bangladesh, Pakistan, and West Indies to join the five other sides – the hosts New Zealand, Australia, England, South Africa and India - for the Cricket World Cup next year based on their rankings. The decision also meant Ireland will now feature in the ICC ODI Championship for the first time as one of the ten teams. Skipper Delany has seen it all as her career grew from strength to strength alongside her side.

28-year-old Delany made her Ireland debut when she was 17 against New Zealand in an ODI at the Kibworth Cricket Club New Ground in England and has played 43 ODIs and 72 T20Is for Ireland so far. She took over the captaincy in 2016 and has led the side in 61 matches across formats – the most by any player. Although they suffered a heavy defeat, Delany has good memories of that match from 2010.

"I took my first international wicket of Sophie Devine. It was an amazing experience and one that I definitely won't forget," Delany said when she spoke to Women's CricZone ahead of the Qualifier where she reminisced about the debut and how it helped shape her career. "I made my debut when I was 17 against New Zealand in England alongside Mary Waldron and Kim Garth. Waldron, I obviously still play alongside and she's my vice-captain. And it was pretty cool to make my debut against such a quality side, and it's definitely a game that I won't forget."

ALSO READ: Laura Delany, Gaby Lewis eager to take massive strides ahead of crucial year for Ireland

When Delany took the international arena for the first time, apart from the three debutantes, Ireland had the experience of the Joyce sisters – Isobel and Cecelia. Isobel made her international debut in 1999, while Cecelia has been in the circuit since 2001. They were the face of Irish cricket and along with Clare Shillington were the players she looked up to at the start of her international career.

"When I started playing, the Joyces and Clare Shillington played a really prominent role in Irish cricket, and I was really fortunate that I had players like that to look up to and aspire to be like," Delany said.

"They've obviously at that time helped mould and shape the future of Irish women's cricket, and I definitely want to try and emulate what they've done and keep taking Ireland forward."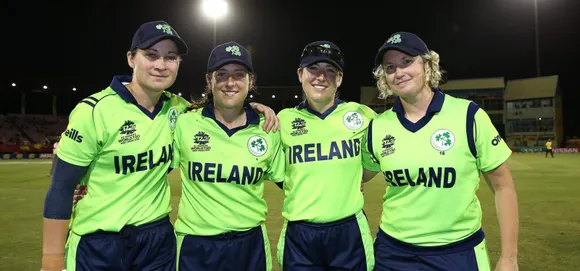 Clare Shillington, Isobel Joyce, Cecelia Joyce and Ciara Metcalfe pose following the announcement of their retirement. © ICC
By 2016, Delany took over the captaincy only at the age of 23 and was leading a side that still had the Joyces and Shillington. Even though she started with three defeats against South Africa, Delany managed to take Ireland to a memorable win against the visitors in the fourth ODI in Dublin. Isobel scored an unbeaten 62 in the chase to take them home after Garth and Ciara Metcalfe took three wickets each to restrict the Proteas.
Despite that win, it was slow going for Ireland and Delany. The young captain was learning on the job and there weren't enough matches for her to pick up the pieces easily. Ireland played only a completed match – against Bangladesh - before going into the Cricket World Cup Qualifier in 2017.
"I was pretty young when I took over the captaincy and thankfully, I suppose I've still been given the opportunity to carry on the captaincy, which is something that I definitely don't take for granted," Delany said.
They beat both Zimbabwe and Thailand in the group stages (both matches didn't have international status) of the Qualifier in Colombo to progress to the next stage. However, they failed to register any win in the Super Six and couldn't make it to the Cricket World Cup 2017, but that was enough for them to retain their ODI status. On the other hand, the seminal global event saw the perception towards women's cricket change rapidly as the game also started evolving faster.
"It's a huge honour and privilege and to be captaining Ireland at the moment when the game is changing greatly and it's something that I'm really proud of and delighted to be part of," Delany added.
The rapid growth didn't hit Ireland cricket immediately. The fixtures were still sporadic and with no place in the ODI Championship, Ireland played only three ODIs post the Cricket World Cup 2017 before adding five more to their tally with the Zimbabwe tour and the Qualifier this year. That's why this entry into the next Championship cycle is deemed so important for them, prompting Lewis and the likes to celebrate and evoke the history of Irish cricket, despite missing out on a World Cup spot.
Ireland will be playing 27 ODIs ahead of the next global event in 2025 – a huge upgrade from the current scenario – and you can't fault the players for being ecstatic at the prospect. But getting the fixtures in place is one thing, with that comes the various challenges. Even though there is a central contract system in place with Cricket Ireland awarding seven part-time retainers and 13 non-retainers, most of the players are employed somewhere else. They will be forced to choose between doing their jobs or will have to make space to dabble between the two.
ALSO READ: Rewind: Gaby Lewis' fifty, Isobel Joyce's calm and a record Ireland chase
Delany is one of the seven players with part-time retainers and she feels the contracts have helped the players. But those who don't have the retainers have the challenges of managing their jobs and cricket as the number of international fixtures increases.
"It can be challenging, there are part-time contracts with Cricket Ireland, but anyone that isn't a part-time contract would have to work alongside that," Delany said. "I suppose trying to make it work can be challenging at times, but in comparison to a lot of other sports in Ireland and in the women's side of things, we're pretty fortunate that we do have part-time contracts. But yeah, it definitely can be challenging at times, particularly when you are away for long periods."
"The introduction of contracts has been a brilliant move by Cricket Ireland, and I think we're really fortunate that we're in a position now that we can, I suppose, prioritise our cricket and train two or three days of the week and then work the other days and obviously train alongside them."
"It just gives you more contact time with your coaches, your SNC (Strength and Conditioning coach), and to just work on your game. And then obviously, when we go away, you're not just going straight into cricket, you've obviously had a good build-up in the lead into us and hopefully, one (contracts) that they'll continue to invest in."
ALSO READ: Amy: The new Hunter in town
Former England and Ireland men's cricketer Ed Joyce, brother of Isobel and Cecelia, took over the reins as the Ireland head coach in September 2019 and has been instrumental in their growth in recent times when they returned to international cricket post the pandemic. Delany had high words of praise for both Ed and Glenn Querl (women's performance and pathway coach).
"Ed and Glenn have been a brilliant addition to the side. I think our batting performances during the recent Zimbabwe tour in which we won 3-1 speaks for itself and it's a very young side. We still have a lot to work on, but overall, I'm really happy with where we're at. I think we've improved greatly over the last two years and I think our series throughout the summer have hopefully shown that as well," she said.
"I think the scale and the experience that Ed and Glenn bring have definitely shone through in those recent series, and I'm really happy with where we're at as a group."
The progress might have been slow, but a definite change has been in place with the introduction of contracts and the results are there to see especially in the T20I formats where Ireland have put up some impressive performances in recent times.
After beating Scotland and Netherlands at home, Ireland travelled to Spain to feature in the T20 World Cup Europe Qualifier where they finished second behind Scotland and now stand a chance to progress into the Global Qualifier if other results go their way.
"I think given the way the teams and the rankings have worked out, we should still qualify. It's not the way that we would have liked to have qualified, but I suppose our main focus at the moment is qualifying for the ICC Championship," Delany said at the time. "We're just focusing on this ODI format and putting our best foot forward and giving ourselves every opportunity to qualify for the ICC Championship."
There might have been some debates about the way Ireland qualified for the ODI Championship. But Delany and Co. will be hoping to show the world they deserve their place and game time when they take the field for their first match in the next cycle.