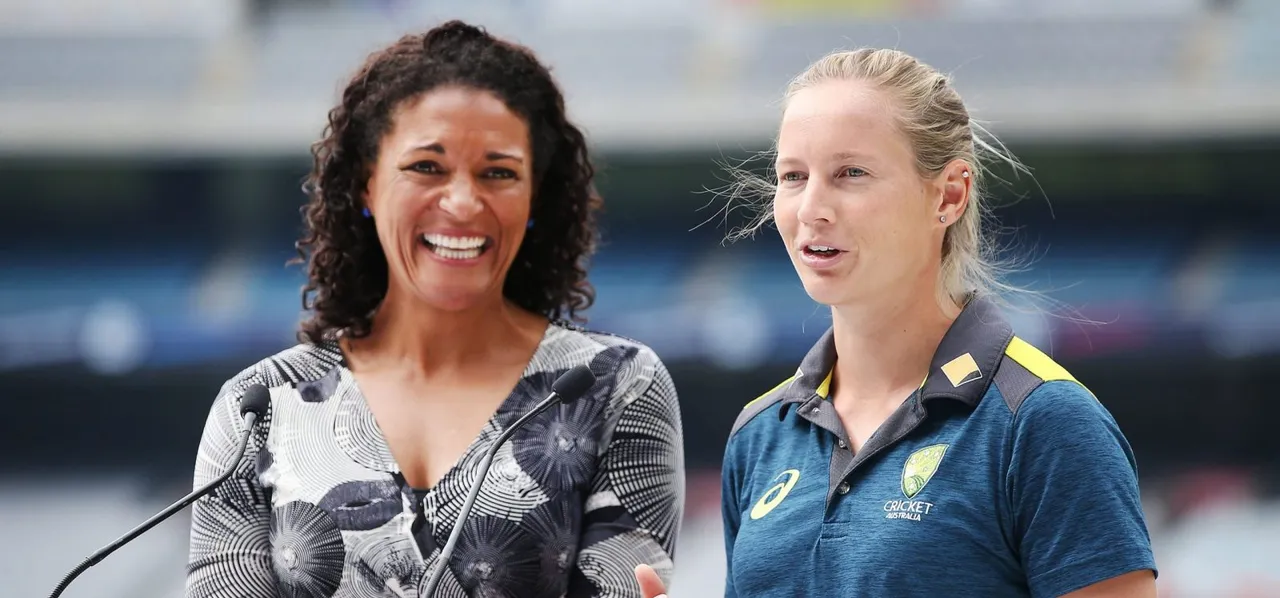 In the coming months, there are as many as three Tests lined up. First up,
England and India
will clash in Bristol from June 16. That will be followed by India's
maiden day/night Test
against Australia at the WACA in September. The arch-rivals
Australia and England
then will face off in the Ashes Test early next year. Melanie Jones, Director of Cricket Australia, spoke about the traditional format in the women's game and the exciting journey ahead on
">News Pavilion
.
Thoughts on pink-ball Test
I think, for the women's side of things the day/night Test at North Sydney Oval in the Ashes series was just something spectacular to behold. Broadcast-wise it was stunning to watch. The visuals were great. The competition was great. So, it was pretty much a no-brainer to ensure that we can continue that on. Because the visibility of the day/night Test match is so important for young boys and girls to see the best of best playing against each other. And we know that there is not a lot of women's Test match cricket so, whether it's a red ball or pink ball; it's going to be new for most people.
Tackling the challenges of Test cricket
This question raises its head every time an Ashes series comes along. There was a decision made a number of years ago that for the marketability and the development of the women's game that all the funding and the resources were going to be put into white-ball cricket- particularly T20s. That has allowed people to understand that there are three magnificent formats in the game and now that we have elevated women's cricket to a stage where people are actually getting behind it a lot more.
We now have this opportunity to broaden our scope a little bit and come back to Test match cricket. It's going to work in reverse for Test cricket; we need it being played, so that countries that want to get involved a little bit more then need to look at their structures underneath. Visibility of a great Test match, then all of a sudden we start to see red-ball cricket at the domestic level and back at club level as well.
ALSO READ: Looking forward to playing two Tests in the next few months, says Ellyse PerryScheduling for the Indian tour and Women's Ashes
You have to factor in Australia as a very big country and we have got a lot of issues with border transfers still with COVID-19 and travel in between the games. So, there are a lot of layers in there. The other thing you have to weigh in as well is that we have the WBBL starting in October. So, the beautiful part of this Indian tour is that Indian players can then stay on and play the WBBL which we are so excited for. To make that transition easy we are putting the T20Is at the end of it so it's a nicer transition.
Workload management of the players
It's one of those things that you are always very mindful of now, isn't it? We don't want them training more than they are playing but then all of a sudden you jam-pack a summer, like at the moment. From our perspective, we added the extra player in Darcie Brown to the squad so you can help manage her particularly as a young fast bowler coming to know that there's a very big summer ahead. So, we can look after players and manage them through that.
It's going to be an interesting phase, I think for all national bodies when there are more and more games coming through just to make sure that we can keep our very best players on the park for as long as possible. The shift in formats and also the fact that they are in the hotel quarantine as well. So, you have those two layers over the top of things.
Training for a Test match
As soon as you get to the test match, everyone just rises again. I think the level-up is more about cricket smarts than actual technique. Because we don't play a lot of red-ball cricket at the domestic level. There still needs to be that embracing of what your skill sets are as well. So, I think it's a tricky balance. I think it's more game plan and being able to stick to a game plan then also be brave enough to back your own game and roll with it within the Test match arena. We saw that with Alyssa Healy in the last Test match over in England at Taunton. I think that will be the biggest challenge for the coaches and leaders within the team.
ALSO READ: Nervously excited about returning to Test cricket, says Jhulan GoswamiTest match-ups for India v Australia
Meg Lanning is one of the premium batters going around in world cricket and for her not to have scored a test match hundred yet. So it's not just one match-up; it will be that whole bowling unit for India combining (against Lanning). I am also looking at the match-up of captaincy and tactics. I am a traditionalist at heart so just looking at the way in which the captains go about four-day cricket is going to be pivotal as well.