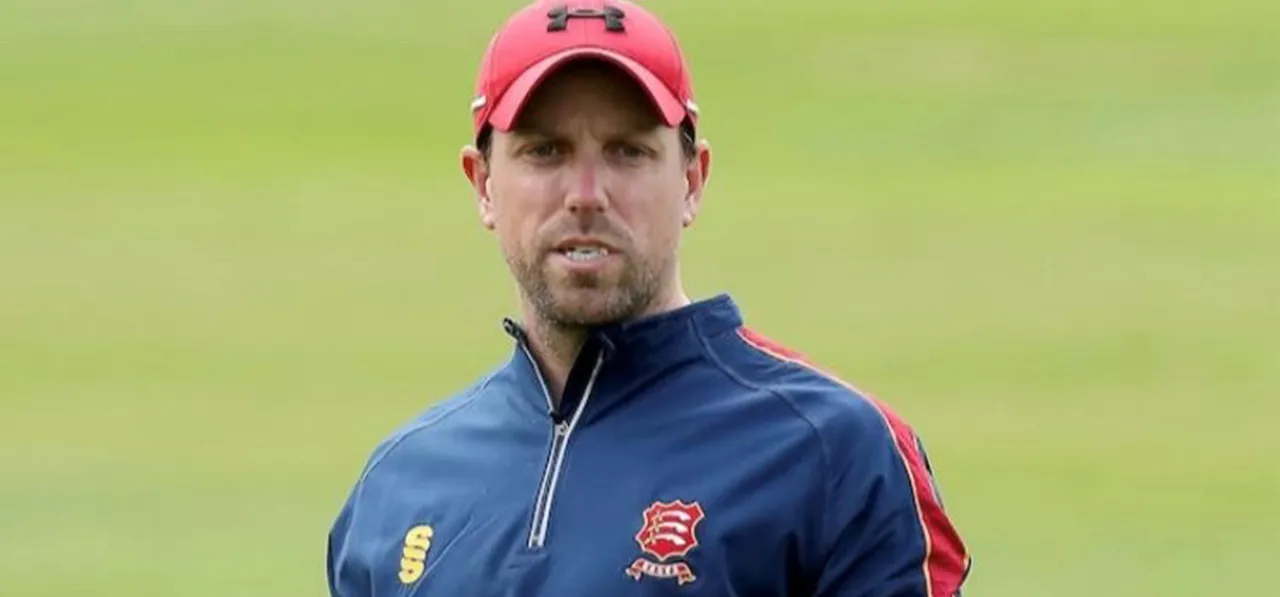 Cricket Ireland named Paul Davidge as the head coach of Typhoons for the Super Series 2022 season. He will replace Clare Shillington, the board said in a release on Wednesday (April 27).
40-year-old Davidge is a former wicket-keeper from Essex in England. He has been working as a coach for almost 20 years now. He is currently the head coach of Essex Women's Elite Eagles Programme (Under-18, first XI) and also the acdemy coach at Central Sparks in the England domestic set up.
Super Series will return to three-team format this year with the Dragons joining Scorchers and Typhoons. Super Series 50 will start on May 1, while the T20 leg will begin after five one-dayers on June 26.
"I am delighted to be named head coach of the Typhoons. I have followed the rise of the Ireland women's cricket team over the past 18 months and along with the new funding commitment from Cricket Ireland, I can only see that the programme will continue to grow," Davidge said.
"I feel that I can offer support, experience and learning opportunities for the players in the Typhoons squad and try to give the players the best opportunity to play successfully for the National side."
ALSO READ: Laura Delany and Ireland's quest to become an ODI side to be reckoned with
National side skipper Laura Delany will continue to captain Typhoons in the competition with Gaby Lewis and Leah Paul in charge of Scorchers and Dragons respectively.
"When I left my role as Head of Cricket at New Hall School, an opportunity to assist the Essex Women's team came up which I took. The work ethic, hunger for success and receptiveness of all of the women I have worked with has given me a new drive and motivation as a coach," Davidge added.
"Despite the challenges that women's cricket has faced over the years, I was always struck by how incredible their motivation and drive to push for success was. I hope I can help add to the increasing structures and professionalism of the women's game and make the players feel valued and appreciated."
Squads:Dragons:
Leah Paul (c), Amy Caulfield, Alison Cowan, Zara Craig, Alana Dalzell, Mollie Devine, Sarah Forbes, Abbi Harrison, Amy Hunter, Charlotte Lyons, Kia McCartney, Kate McEvoy, Cara Murray, Orla Prendergast, Jemma Rankin
Head coach:
James Cameron-Dow
Scorchers:
Gaby Lewis (c), Christina Coulter Reilly, Rachel Delaney, Shauna Kavanagh, Anna Kerrison, Hannah Little, Sophie MacMahon, Niamh MacNulty, Aimee Maguire, Jane Maguire, Lara Maritz, Ellie McGee, Eimear Richardson, Jenny Sparrow, Siúin Woods
Head coach:
Glenn Querl
Typhoons:
Laura Delany (c), Ava Canning, Sarah Condron, Georgina Dempsey, Rebecca Gough, Maria Kerrison, Robyn Lewis, Louise Little, Joanna Loughran, Tess Maritz, Lara McBride, Celeste Raack, Freya Sargent, Rebecca Stokell, Mary Waldron
Head coach:
Paul Davidge