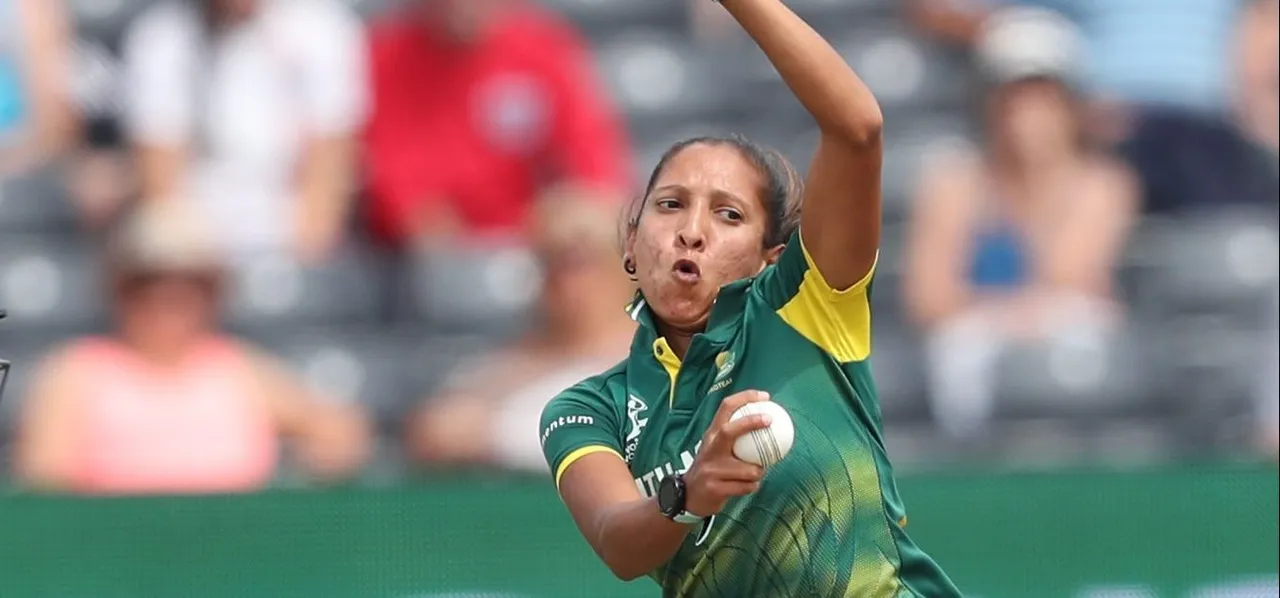 Whenever Shabnim Ismail gets ready for her bowling stride, it reminds of Dale Steyn, also known as 'Steyn Gun'. The pace and the intensity and dedication both of them bring on the field are really unmatchable. At that time women's cricket wasn't that big in the country and was in the process of getting recognition but Ismail had made up her mind – 'I would rough the batters with bouncers just like him'.
"I would be amazed at how Steyn, in particular, used to rough up batsmen with bouncers. I dreamt of doing that in women's cricket," Ismail was quoted as saying to
espncricinfo
. Steyn made his international debut in 2004.
As a youngster, Ismail wanted to be a batter. But it was her grandfather who honed her skills as a fast bowler. He used to set targets for her to keep hitting the stumps. "He convinced me I had to just bowl fast," she recalled. "As I became a fast bowler and women's cricket started getting recognition, I loved the fact that everyone felt that the intensity and focus I carried on the field was just like Dale's."
The aggression with which Steyn used to come into bowl, Ismail was able to connect mentally. And she brought the same in women's game since making her South Africa debut in 2007. "I was sitting at home and watching cricket with my mum, and I remember asking her: 'Why is he celebrating like that?'
ALSO READ: South Africa to resume training on July 27
"His face would go red and his veins would appear to pop. There was fire in his eyes, he had so much intensity and aggression. I was able to connect with that and immediately took a liking to him. Whenever he bowled, I used to sit and watch," added Ismail, who also admired big Andre Nel.
Ismail first met Steyn at Cricket South Africa awards in 2012 and was speechless. She was also amazed to find out that Steyn knew about her beforehand. "I was nervous about going up to him to initiate a conversation. I wanted to say so much, but all I remember squeaking out was: 'I'm a big fan'," recalled the 31-year-old.
"I was surprised that he knew about me and had watched me bowl. He even said he'd heard about some comparisons between his action and mine. That was quite special. Steyn had so much fire about him that it amazed me how different he was off the field. He is so soft-spoken and polite, very warm and engaging in the way he talks to people. He's someone who can connect with anyone and everyone at a human level," said Ismail, who is two shy of playing 100 ODIs. She also has 92 T20Is to her name.
At 37, Steyn is still going strong playing the T20s around the world and that is something Ismail is trying to emulate – how to sustain longer. "I still have a good three or four years left in me, and the dream is to win a big tournament for South Africa. It's amazing to see Dale's longevity. That is something I'm trying to emulate as well," said the right-arm pacer, who is just one shy of 100 T20I wickets. In doing so, Ismail will become the first South African - male or female - to get to 100 T20I wickets.