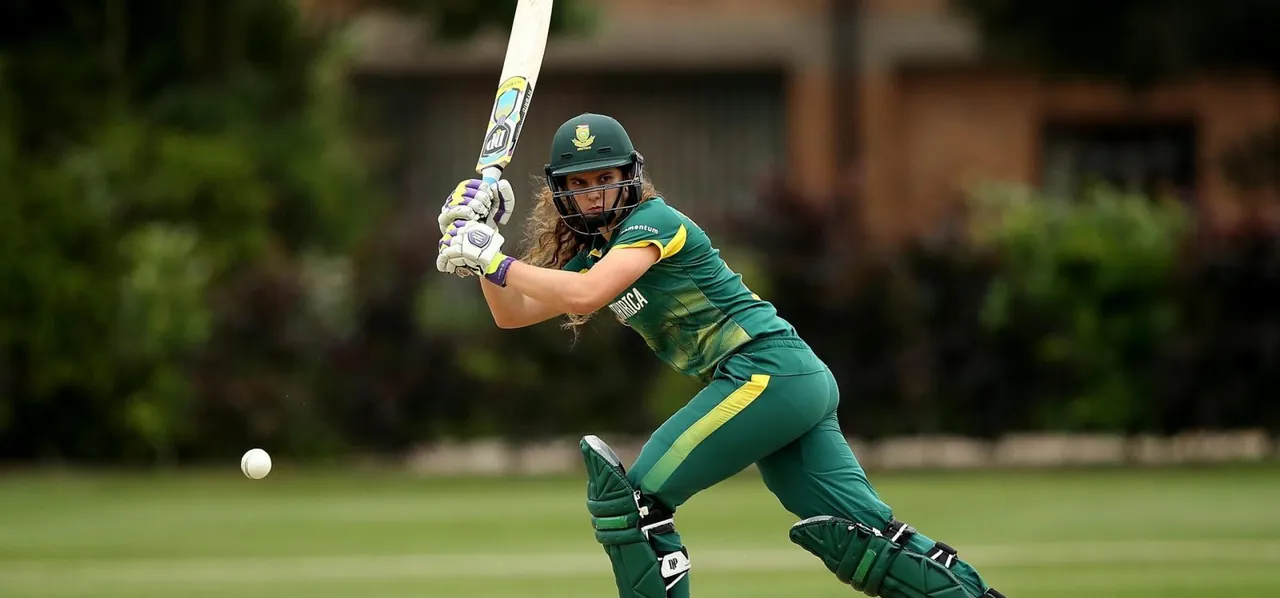 How often do you hear of sportspersons wanting to study? How many of those WANT TO pursue medicine to the extent of wanting a 'Doctor' as a prefix? How many players have a whiff of being a prodigy and being good at whatever they do outside the sport?
Laura Wolvaardt is all that and possesses one of the most exquisite cover drives in the sport. Pakistan and Australia discovered in the T20 World Cup that she literally (cover) drives people crazy!
And now, she has won Cricket South Africa's (CSA) Cricketer of the Year – youngest woman to do so - ODI Cricketer of the Year and
Players' Player of the Year
awards in the
annual event on Saturday (July 4)
.
Two innings of Wolvaardt – that's all it took for the world to gaga over the 21-year-old's batting abilities. Coming in at five
against Pakistan
, the right-hander scored an impressive unbeaten half century before threatening to oust Australia
in the semi-final
with a swashbuckling 41 not out in the semi-final.
"The role at five in T20s was a bit unexpected but I'm glad it went the way we did and we were able to perform well at the World Cup. It was really incredible," she told reporters over a video conference after CSA's virtual ceremony.
"Moving to five wasn't something I could have predicted and the selectors kind of had a magic idea when they moved me there. It's not something I have thought of before, moving down the order."
"The tour before to New Zealand, I had my struggles in the power play, so I think moving down allowed me to play with a bit more freedom."
"I have been batting at three provincially as well, so, kind of, just outside the power play. In the end, it will only make me a more versatile cricketer batting all around, so I'm not sure what I see myself as a long term. I guess it depends where and when I play well."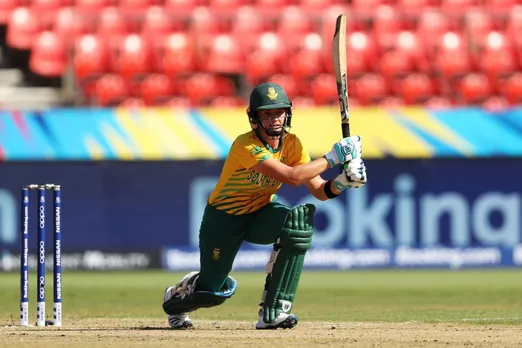 Laura Wolvaardt creams one through the off side. © Getty Images
ALSO READ: Laura Wolvaardt and the art of powerless bludgeoning
Wolvaardt seems to be much like India's KL Rahul. Or rewinding some years, Rahul Dravid. Both of them were asked to deliver in roles, which weren't really their forte. Dravid was asked to keep wickets regularly between 2002 and 2004 for India to accommodate an extra batter to lend balance to the side, a job he did admirably.
Rahul's tale is a similar one. Traditionally an opener, he was asked to bat in the middle order, something he wasn't good at initially. But having gotten used to the spot and entering the men's Cricket World Cup in 2019 as a middle-order batter, he was then pushed back at the top after Shikhar Dhawan's injury. Against New Zealand at the start of the year, Rahul again batted in the middle and also donned the gloves. So versatile was his role in the side that, perhaps, he acted as an SOS. Oh yes, he also stood in for Rohit Sharma as a captain against the Kiwis.
The point being, Wolvaardt has also revelled in a role that was a tad alien to her. The recognition from CSA is a just reward for her adjusting nature. Her 382 ODI runs at an average over 54 and 216 T20I runs – including 94 in the two T20 World Cup innings – at a strike rate over 112 in the past season helped her bag the top honours.
"The main thing about my cricket is that I enjoy it so much that I don't think about the pressure on the outside and try and enjoy what I do, take one ball at a time and enjoy the moment and enjoy being out in the middle," she said, about being calm and composed in a crazy situation.
"My role usually in 50-overs cricket is bat through the innings, take my time, stay nice and relaxed and be the backbone of the innings. It matches my personality as well. In normal life as well I'm a kind of a mellow person. I guess that just comes through in my batting as well."
But the memories of the semi-final still give her sleepless nights. She thinks about being "one or two shots off winning it for my team." She has replayed the game in her mind so much so that she doesn't want to watch it again on TV. That's where the current lockdown came as a welcome break.
The time in hand also allowed her to go back to studying – she's pursuing B.Sc. in Life Sciences. She appeared for her exams last week and like most students, has her fingers crossed about the outcome.
Cover drive, tick. Sports, tick. Academics, tick.
Perhaps the only things Wolvaardt isn't good at are
?t=262" rel="noopener noreferrer">dance
and waiting for cricket to resume, as she is missing it "like crazy".