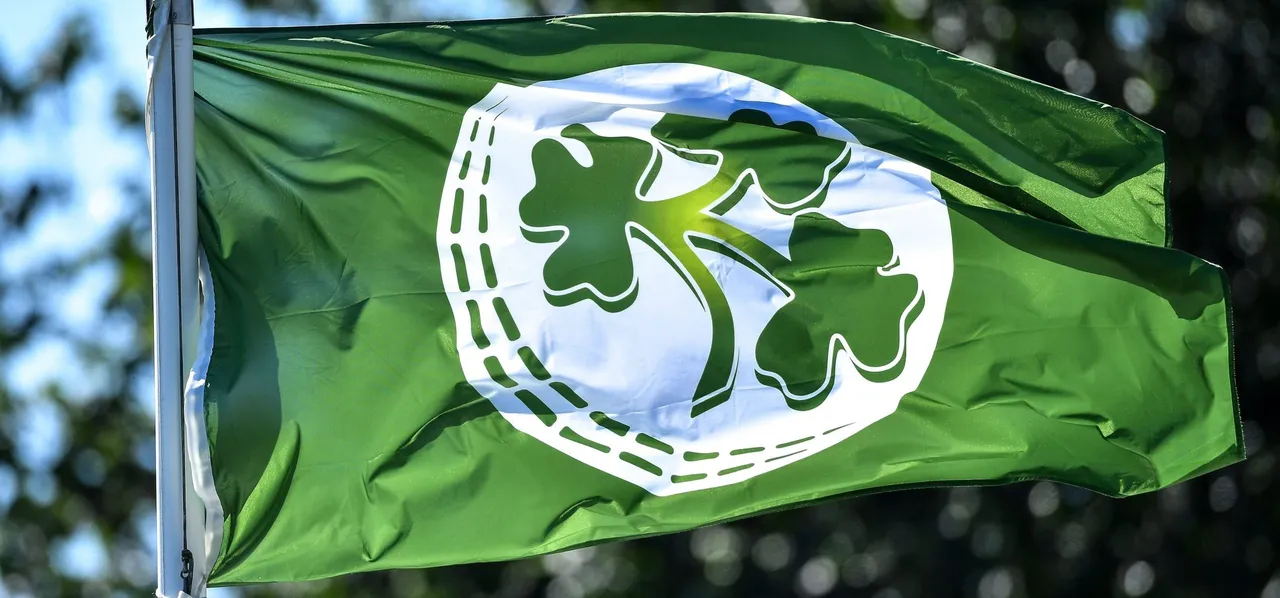 The Board of Cricket Ireland (CI) on Wednesday (April 15) confirmed the investment in the Provincial Unions and grassroots game, provided an update on international and domestic fixtures, and outlined a range of cost-saving measures designed to buffer the organisation and the sport during a period of great uncertainty due to the Coronavirus (COVID-19) pandemic.
The board officials met virtually last Wednesday using video-conferencing technology, considered staffing, operations and a range of scenarios for the home season, given the great unknown of when 'normal activity' will be allowed to resume.
Cricket Ireland Chief Executive Warren Deutrom, said: "The Board's mandate to Cricket Ireland management was to develop a series of recommendations that not only balance the short-term needs of guiding the organisation and the sport through the crisis but to look ahead to how we will be positioned in dealing with the longer-term impacts caused as a result of this situation. It was readily acknowledged that the knock-on effects of the crisis will be almost as challenging - if not more challenging - to the future of the sport as are the immediate issues being experienced."
ALSO READ:
A psychologist's role and tips in the times of COVID-19
Regarding international cricket in the coming months, Deutrom stated that the board will take a wait-and-see approach. "We're all going to have to take a pragmatic approach - we just don't know what's going to happen even if the sport does get back up and running in June," he said. "With regards to international cricket, we remain in a wait-and-see holding pattern.
"For our senior women's team, we have already had to postpone a tour to Thailand, and we are maintaining contact with ICC in relation to the 50-over World Cup Qualifier scheduled for July. We should know more shortly – and, of course, if the tournament somehow did proceed then we would have to look at warm-up or preparation matches. Where, when, against whom – these are still great unknowns for us," added Deutrom.
In support of domestic cricket and the grassroots game, the Board agreed to Cricket Ireland continuing all regular payments to the Provincial Unions. These payments, made by the national governing body every year, go towards essential running costs including administrative and development officers, rental subsidies, game development programme funding, and costs of supporting coaches and player-support services. Furthermore, the Board was presented with further proactive measures aimed at supporting the club and grassroots game – these will be further considered and announced in May 2020.
Deutrom also stated that the domestic fixture scheduling will once again depend on the date when some form of cricket is available. "There is much goodwill in the cricket community for the men's Test Triangle Inter-Provincial Series, the women's Super 3s and the national cup competitions. We have a range of models for what shape each competition might take, but once again it depends largely on the date we can get some form of cricket underway," he said.
Deutrom also said that the Board will continue to support all its employees as they work from home and hoped that the decisions taken will help the sport recover quickly once this crisis passes. "We will continue to support all employees as they work from home, maintaining all operational, IT and human resources support to ensure the work can continue," he added.
ALSO READ: A physio's work management in the times of COVID-19
"However, starting this month all non-playing staff will see a 20 per cent reduction in their salaries for April and May. I shall take an additional 5 per cent cut which will apply to the end of 2020. Staff will also be asked to take some mandatory leave between now and the end of May. In addition, employees based in the North will be furloughed until the end of May, in line with the UK Government's job retention scheme.
"In relation to our contracted players, the Board recognised that the players were already losing out significantly through loss of match fees from a number of already-postponed, and possibly to-be-postponed series, and that to ask them to take a further cut to their base remuneration – with no guarantee that all cricket might be rescheduled – would be unreasonable," Deutrom said.
It has also been decided that the Annual General Meeting which was due to be held in late April is postponed until further notice that could ensure physical attendance by members. The board members also agreed to meet on at least a monthly basis – as opposed to the regular bi-monthly frequency – for the duration of the crisis.