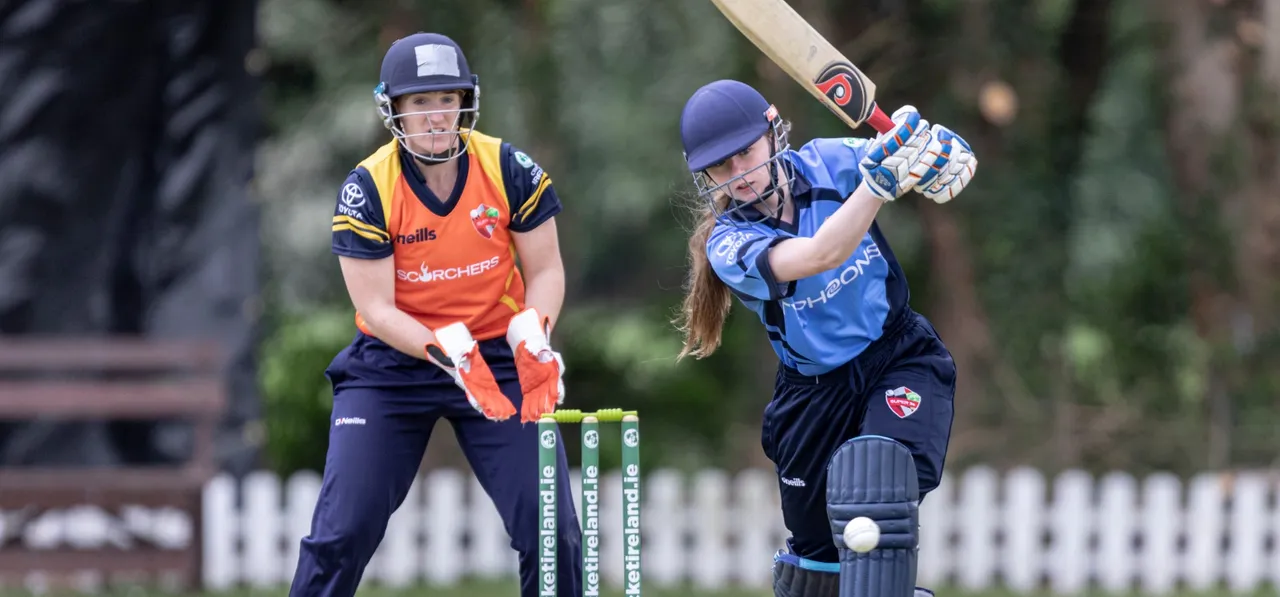 Cricket Ireland has released on Wednesday (July 29) the squad details and confirmed two new venues (yet to be revealed) for the women's Super 50 series which begins on Monday (August 3). While Gaby Lewis will lead the Scorchers, Laura Delany has been entrusted with the responsibility to captain Typhoons. Both the teams will face each other eight times in August and September.
With the COVID-19 pandemic disrupting the whole season, the Super 50 Series is an ideal platform to stake a claim for a place in the national team which is due to play in the ICC World Cup Qualifiers which is expected to happen late 2020. This will keep competition high and recognise the fact that a number of senior international players have remained in Australia during the lockdown, and several players who would ordinarily be involved are not available at this time.
Speaking about the competition, Scorchers head coach Glenn Querl said, "I'm very much looking forward to seeing a high standard of competition and having the opportunity to work with a squad of talented cricketers. It's a massively important series for the women, as it gives them a valuable opportunity to play 50-over games against the best players in the country.
ALSO READ: Cricket Ireland announce the resumption of domestic cricket in August
"Given circumstances, we don't know how many chances we will get to play 50-over games before the World Cup qualifiers, so the Super Series has become even more important for the national sides' preparations."
She also feels that under the leadership of Lewis, the team is on matured head and young shoulders which will make her job easier. "She leads by example and shows great enthusiasm for the game. It's also great to have Louise McCarthy back involved in Irish cricket and it is a massive boost to have her experience back in the Super Series, especially for the younger players," added Querl.
Clare Shillington, who is the head coach of the Typhoons, said, "It's certainly a strange year of cricket to say the least, but it's great that we've been able to salvage a really competitive and exciting looking Super Series in 2020. With months of lockdown behind us everyone is buzzing to be back at training and matches."
"It's hugely important that this competition provides a platform for players to develop and showcase their 50-over skills. With the World Cup qualifier still anticipated in late 2020, the chance of playing in a 50-over World Cup next year and the prospect of qualifying for the ICC Women's Championship, this competition is hugely important for the national team," said the former cricketer.
The squads:Scorchers
Gaby Lewis (captain), Alana Dalzell, Anna Kerrison, Caoimhe McCann, Cara Murray, Hannah Little, Jennifer Hanna, Jenny Sparrow, Kate McEvoy, Leah Paul, Louise McCarthy, Maria Kerrison, Sarah White, Shauna Kavanagh (wk), Sophie MacMahon, Tess Maritz.
Typhoons
Laura Delany (captain), Amy Hunter (wk), Ava Canning, Celeste Raack, Clíodhna O'Reardon, Freya Sargent, Georgina Dempsey, Jane Maguire, Louise Little, Mya Naughton, Orla Prendergast, Rachel Delaney, Rebecca Gough, Rebecca Stokell, Sarah Condron, Sarah Forbes, Zara Craig.