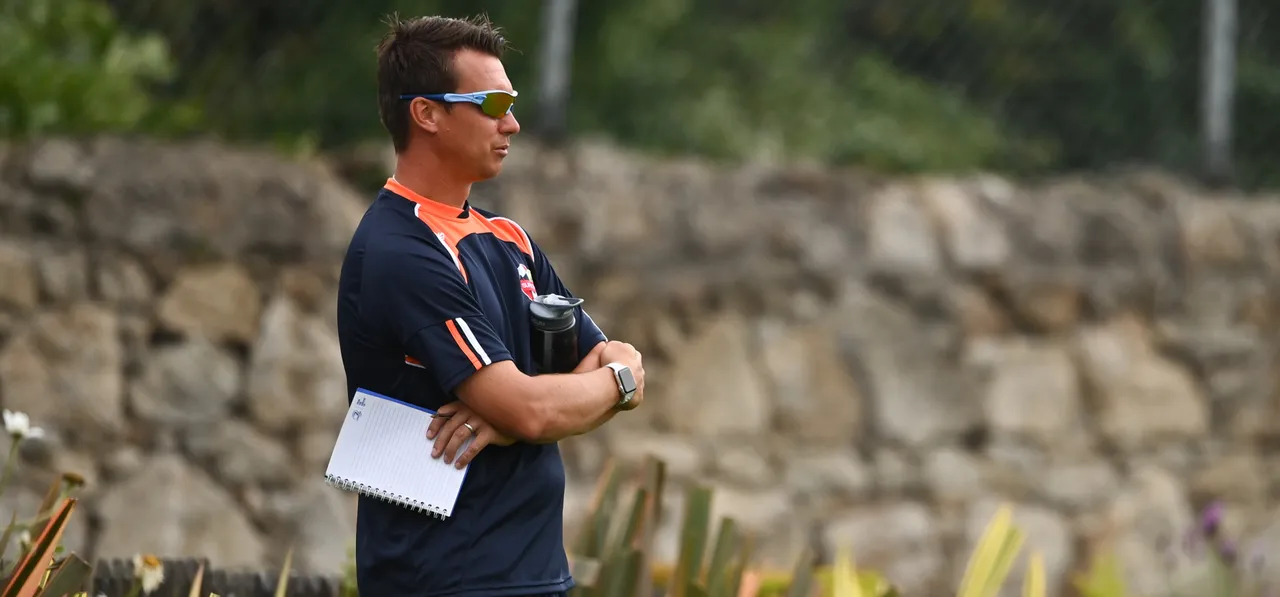 Glenn Querl has been appointed as the women's performance and pathway coach for Ireland, Cricket Ireland said in statement on Thursday (April 1).

32-year-old Querl will support Ireland head coach with the coaching of the national squad and he will take charge of the Cricket Ireland Academy squad and oversee the girl talent pathway. Additionally, he will continue serve as the head coach of the Scorchers in the upcoming Super Series.

"I am delighted to be taking on the new performance & pathway role, as I have thoroughly enjoyed working with Ed and the performance squad over the last couple of months," Querl said after the appointment.

"I am excited about being part of the women's high-performance set up and the pathway system and I look forward to the busy season ahead with the Super Series and upcoming internationals. This role will offer much needed support for Ed as the head coach and a brilliant opportunity to develop the academy and emerging talent in Irish women's cricket."

Originally from Harare in Zimbabwe, Querl played 15 First Class matches, 48 List A matches and 13 T20s taking 160 wickets. An ICC Level 3 certified coach, he has worked with Ireland under-age boys and girls before being appointed as Scorchers' head coach in 2020. He has also been working as a coaching consultant for Ireland squad since then.

"Hopefully, my coaching experience at all different levels and in many parts of the world will stand me in good stead, as will my passion for the game," Querl added.

Joyce expressed his delight in the appointment and said Querl has been effective so far in his role with senior squad in the last six months and he will play crucial part in the development of the women cricketers.

"I am delighted that he has been appointed to this crucial role. The progress and development of our female cricketers is an area we have required increased investment in, and it's great to see that Cricket Ireland has responded to that need with a number of moves across the game," Joyce said.

"2021 is set to be a big year with two world cup qualifying campaigns being the focal points. While it has been an intensely frustrating time for all over the last year seeing so many fixtures lost as a result of the pandemic, there is a new sense of optimism about the game that I hope can carry through to our performances when we return to the field."

Richard Holdsworth, Cricket Ireland's high-performance director, also welcomed the appointment and said they are putting finishing touches to the playing program of the senior squad as they prepare towards the World Cup Qualifying tournaments.

"Glenn's appointment is our latest move to strengthen the women's performance pathway, and he will work not only with Ed, but with Albert van der Merwe (National talent pathway manager) and the head coaches of Provincial Union squads to create a more holistic approach to women's cricket nationally," Holdsworth said.

"While we put the finishing touches on a playing programme for the senior squad this year, it is equally important that we get the support structures beneath this squad right. I wish Glenn well, but I know he is as keen as anyone to get started and do his part in developing a vibrant and growing women's game across Ireland."

Ireland last played international cricket during the 2019 ICC Women's T20 World Cup Qualifier. They will feature in the Cricket World Cup Qualifying tournament in Sri Lanka for the World Cup 2022 scheduled to be played in New Zealand and also in the Qualifying tournament for the 2023 T20 World Cup in South Africa.