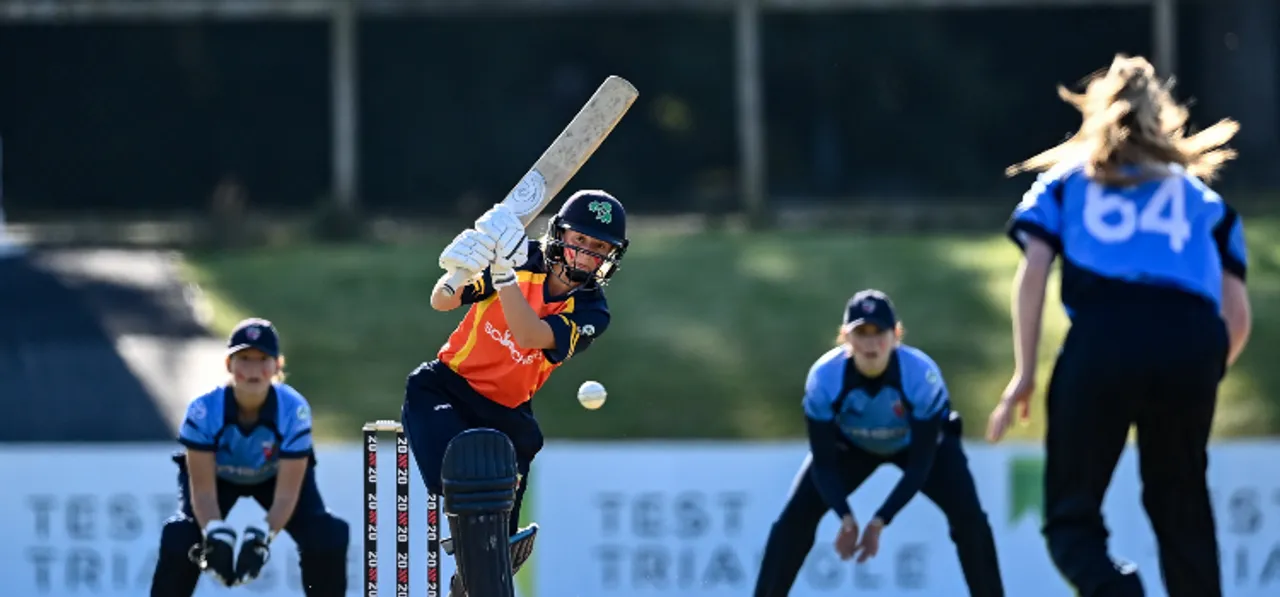 Cricket Ireland has announced the squads for the Super Series 2021 on Wednesday (February 24), with the 50-over tournament scheduled to begin on April 25, 2021. While Laura Delany will be leading the Typhoons, Gaby Lewis is set to captain the Scorchers.
The Chair of National Women's Selectors Carrie Archer said that the 2020 Super Series tournament was among the strongest and most competitive in its six-year history despite the challenges due to the pandemic.
"We are entering a very busy year for Irish women's cricket, with two world cup qualifier tournaments to compete in, so it's crucial that we ensure the Super Series helps prepare our senior internationals for these big tournaments by providing a high quality, best v best competition."
With the re-introduction of the T20 format, the Super 20 Series is likely to be played between 25 July and 15 August. The venues for both the tournaments are yet to be finalised.
ALSO READ: Cricket Ireland announces schedule for Super Series; separate competitions for 50-over and T20s
Archer felt that this added exposure would inspire their younger players and is an opportunity to bring the excitement of the Series to a wider audience. "It was great to see some of the new names – like Jane Maguire and Amy Hunter – were added to the senior women's squad list off the back of great Super Series performances in 2020."
Squads:
Typhoons: Laura Delany (c), Ava Canning, Zara Craig, Rachel Delaney, Georgina Dempsey, Sarah Forbes, Rebecca Gough, Amy Hunter, Louise Little, Jane Maguire, Tess Maritz, Orla Prendergast, Celeste Raack, Rebecca Stokell, Mary Waldron. Coach: Clare Shillington
Scorchers: Gaby Lewis (c), Alana Dalzell, Anna Kerrison, Shauna Kavanagh, Hannah Little, Sophie MacMahon, Lara Maritz, Naomi Matthews, Caoimhe McCann, Kate McEvoy, Cara Murray, Leah Paul, Una Raymond-Hoey, Jenny Sparrow, Siuin Woods. Coach: Glenn Querl