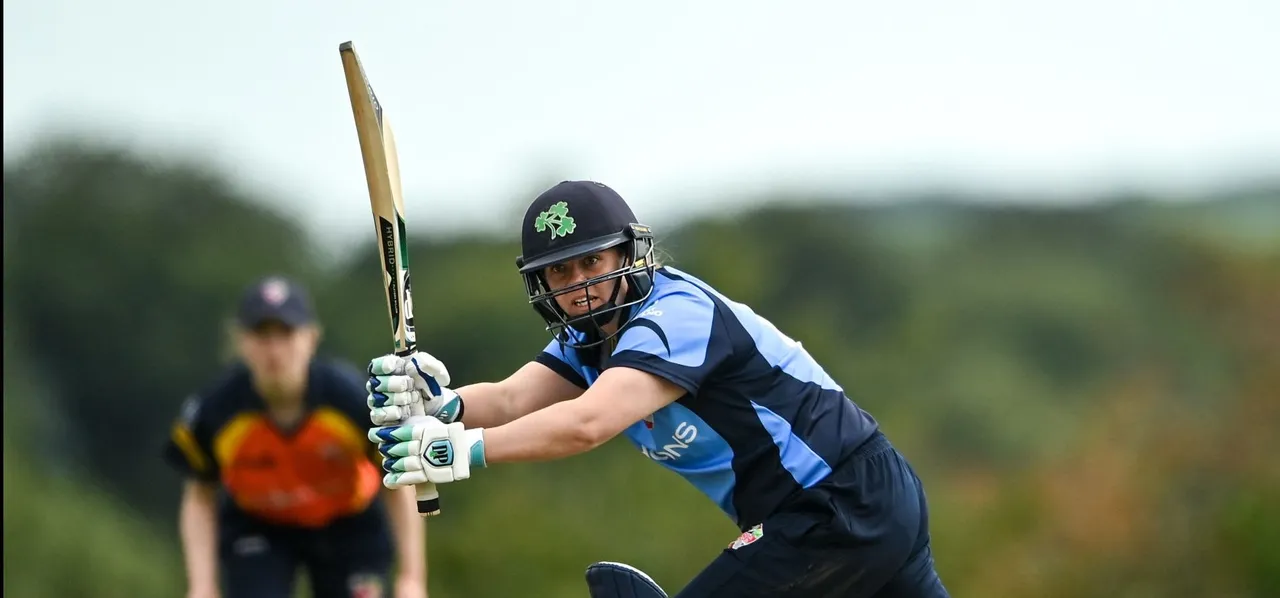 Cricket Ireland, on Monday (April 19), announced changes to their squad ahead of
the Super Series
which will start with the 50-over format from April 25 at Pembroke Cricket Club.
Selectors made changes to the Typhoons and Scorchers squads
that were announced in February
due to injuries and unavailability of some of the players. Some players are yet to return to Ireland and once they return from overseas will join the squads.
One change has been made in the Typhoons squad, champions from last year, with Freya Sargent replacing Tess Maritz. Siuin Woods misses out from the Scorchers while Christina Coulter Reilly, Maria Kerrison and Ashlee King have been added to the squad. Laura Delany will continue to lead Typhoons with Gaby Lewis captaining the Scorchers. Clare Shillington and Glenn Querl will continue to coach the respective sides.
"It's great to know that the Super Series will be underway shortly, and to know the senior squad will have a busy year – both domestically and with two separate world cup qualifying tournaments. Indeed, with those two tournaments on the near horizon, competition amongst the players during the Super Series will be keener than ever with places up for grabs on those squads," Carrie Archer, chair of selection committee, said.
ALSO READ: Cricket Ireland appoints Glenn Querl as women's performance and pathway coach
"We have a number of minor selection adjustments that were forced upon us through injury and unavailability, but both the Scorchers and Typhoons squads are full of talent. We had such a great series last year, and with the return of senior internationals to the competition like Lara Maritz and Mary Waldron, the 2021 series promises to be the most anticipated in the competitions seven-year history."
Venues for Super 50 have been confirmed by the board, while Super T20 Trophy venues are yet to be finalised. Ireland are set to feature in ICC Women's T20 World Cup European Qualifier in Scotland that's scheduled between August 24 and 31. Also they will be seen in action during the Women's World Cup Qualifier that was postponed to December 2021 scheduled to be played in Sri Lanka.
Squads:Typhoons:
Laura Delany (c), Ava Canning, Zara Craig, Rachel Delaney, Georgina Dempsey, Sarah Forbes, Rebecca Gough, Amy Hunter, Louise Little, Jane Maguire, Orla Prendergast, Celeste Raack, Freya Sargent, Rebecca Stokell, Mary Waldron.
Coach:
Clare Shillington
Scorchers:
Gaby Lewis (c), Christina Coulter Reilly, Alana Dalzell, Shauna Kavanagh, Anna Kerrison, Maria Kerrison, Ashlee King, Hannah Little, Sophie MacMahon, Lara Maritz, Naomi Matthews, Caoimhe McCann, Kate McEvoy, Cara Murray, Leah Paul, Una Raymond-Hoey, Jenny Sparrow.
Coach:
Glenn Querl
ALSO READ: Rewind: Gaby Lewis' fifty, Isobel Joyce's calm and a record Ireland chaseFixtures:
Super 50 Cup
April 25 Pembroke CC
May 2 Pembroke CC
May 9 Rush CC
May 16 North Kildare CC
May 23 North County CC
May 30 Malahide CC
June 6
Super 20 Trophy
May 3 Leinster CC
June 13
July 25
August 1 Eglinton
August 8
August 8
August 15
August 15