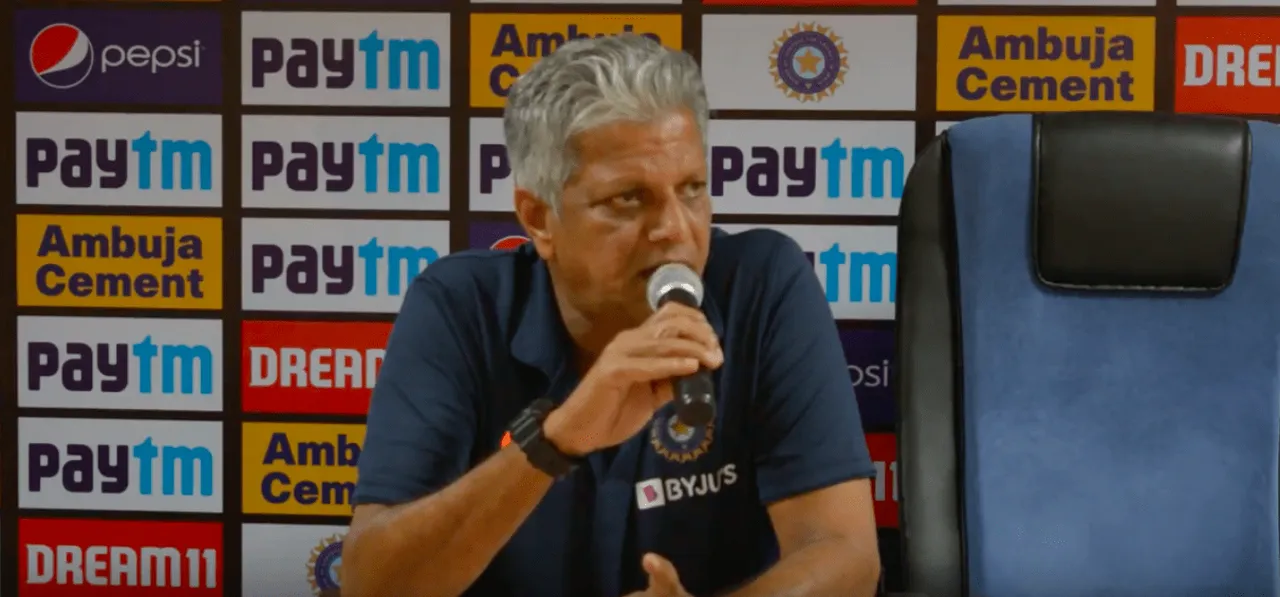 WV Raman, India's head coach, believes India need to build a young team that can play together for many years if they want to dominate world cricket. He said the immediate focus when the team returns to cricket will be on having a conditioning camp to get them back to their peak fitness and skill levels.
"(We need to) Create a young team that will play together in the next 6-8 years, and if that is achieved, India will dominate in the years to come," Raman told
The Indian Express
in an interview.
"Their training protocols have been highly restricted, as they had to make do with whatever facilities and equipment were available. They will need time to get back to their peak, both in terms of skills and fitness, for which a camp is useful."
Raman, who was
appointed as the head coach
in 2018, expressed his happiness in seeing cricket return, but admitted that the administrators will have to overcome various challenges before they can organise women's tournaments in a bio-secure environment in light of the COVID-19 pandemic.
ALSO READ: Clare Connor confirms India will not travel to England for proposed tri-series
"It was obviously exciting as people were starved of cricket for a while and sports can always play a major role in lifting the spirits of everyone by providing entertainment. While this series (England-West Indies men's Test series) has provided reassurance that cricket can be conducted, I am sure administrators across the world will be deliberating on the modalities of hosting cricket, men's or women's, depending on the prevailing situation," he said.
"The organisation of an event will require different needs and different challenges will have to addressed. So, one cannot say for sure that what works for one event will necessarily be suitable for another. It is a matter of constantly monitoring the situation and improvising, based on needs and challenges at that point."
When asked about what effect
ICC's new guidelines
will have on the women's game – especially with regard to the 'no saliva' rule – Raman said the players will have to find a way to adapt and ultimately it will be about the skill of individuals.
Raman, who represented India in 38 matches across formats, said even though spin is the strength of the team, they are trying to identify and nurture a pool of pace bowlers. He praised Narendra Hirwani,
spin bowling consultant
of the side, for the work he has done with the spinners in the squad.
https://open.spotify.com/episode/3wIV5plfHhXuX9kotfATXW
"Spin, at least for the time being, is the strength of the Indian women's team. We are working on identifying a pool of fast bowlers, but developing them to measure up to the demands of international cricket will take time."
"Hirwani has had a positive impact on the bowlers he has worked with, primarily because he is highly experienced and has coached bowlers across different age groups and levels. His tactical inputs helped the girls anticipate the challenges that they could possibly need to counter on the field. His contribution was critical to make the girls constantly think about different scenarios and how to counter them," Raman added.
Raman, who previously worked as a batting coach at the National Cricket Academy, is optimistic about the opportunities young girls have to take up cricket as a profession.
"A girl taking up cricket as a profession is something that can be viewed with a lot more optimism now, than say, probably 10 years ago. However, the focus must be on excelling and producing consistent results," he concluded.