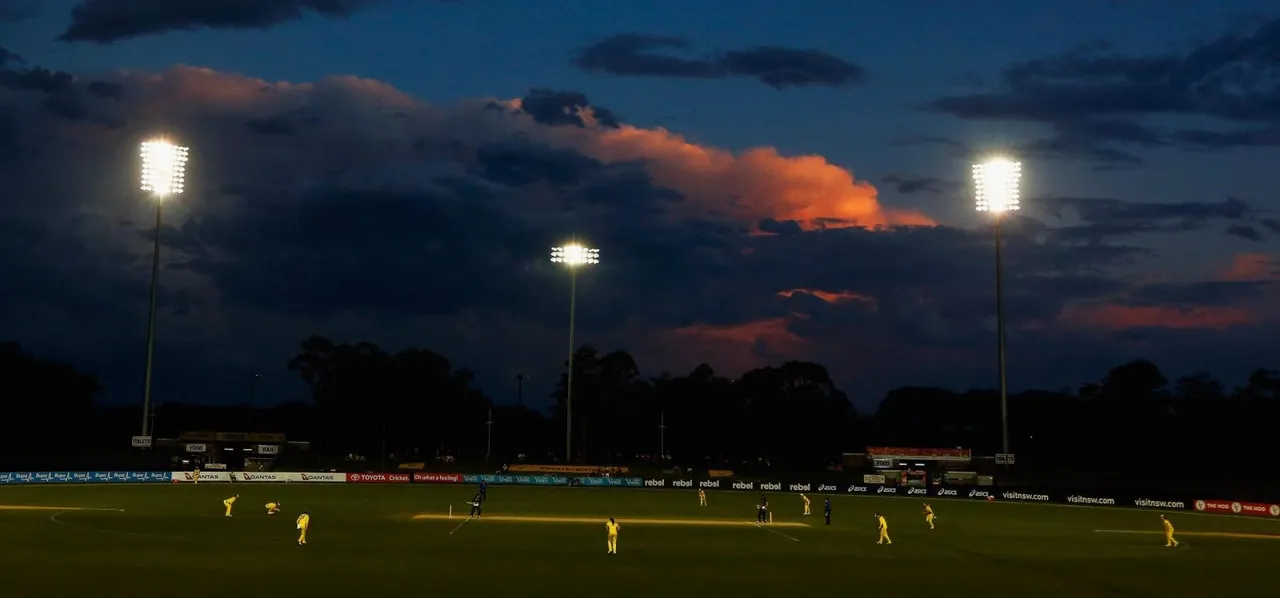 Four and a half months of no cricket. The COVID-19 pandemic has taken a toll at the entire cricketing community. Although the sport has resumed in bits and pieces in the European continent, the pictures are still not clear for the Asian nations. It is definitely frustrating for the international cricketers to sit at home and gorge into their own highlights on television from the past at a time when they would have been travelling to another part of the world, engaged in some high-voltage cricketing actions.
Being under house arrest isn't really a problem for these stars as they have their monthly salaries credited every month from their respective board contracts to save their belly, but the situation is worse for the ones at the domestic level. And it is not only the male and female cricketers but coaches, umpires, scorers and others too have been put through a financial nightmare.
One such example is 15-year-old Marufa Akhtar from Bangladesh. Spotted by Mohammedan Sporting Club, one of the oldest clubs in Dhaka, Marufa impressed everyone during a trial and was picket for 2019 Dhaka Women's Premier League. A few months later the teen once again impressed all in a U-18 trial tournament in Mymensingh to found herself one among the 40 in training camp in Cox's Bazar. That was back in February when the whole world looked up to Australia for the women's T20 World Cup.
By then Marufa has started to believe she could lend some support to her family to pull out of poverty but the COVID-19 put waters to every of her plans. With no idea to when the lockdown will end, Marufa, like is still hoping to get life back on track. And if the situation remains like this, they may have to bid goodbye to the sport they had many dreams with, in search of a steady income.
"My father is a peasant. He works on someone else's land, so my earnings were a big contribution to my family," Marufa was quoted as saying to
ESPNCricinfo
. "We are really not doing that well now. I handed my first earnings from cricket to Abba (father) but now there's nothing. I am at home all day. I can't even go to practice. It is getting tougher every day."
ALSO READ: Jahanara Alam asks for more games against top teams, telecast of women's cricket matches
Marufa, who resides Saidpur – a small town in the Nilphamari district, 350km to the north of capital Dhaka -- had her first earnings amount to BDT 33,000 (Rs 29234.98) which she happily handed to her father after returning from the camp. There was more to come as two more tournaments were scheduled for mid-March. But since the lockdown, Marufa could only manage BDT 8000 (Rs 7087.92) which was her Eid gift that the Bangladesh Cricket Board (BCB) has sent to more than 1500 cricketers across levels in May. That has also run out now.
Just like Marufa, another example of the same plight is 18-year-old Khadija Akhtar, who stays in Rangpur, a divisional town, 60kms to the east of Saidpur. A wicketkeeper-batter, Khadija has played in the Dhaka Women's Premier League for a couple of seasons and has been enduring tough times. She even missed the BCB's Eid gift and hasn't figured out whom to call to get it.
"My father is a labourer, and we are a family of seven. I made a little money from cricket in the last three years, having played in the Dhaka league and in Narail. But this year there is no earning," she said. "I think the government has to step in. They have provided stimulus package to other business sectors so I think it is time to consider this sector as well. Cricket clubs are expected to sustain their players but I doubt they can do anything. Traditionally, the clubs don't have revenue sources. They run on donations."
Meanwhile, BCB has done its part. Just when it was clear that this pandemic would stop almost everything, the cricketing board paid BDT 20,000 (Rs 17719.79) to the female players who took part in the 2018-19 Women's National Cricket League and a recent training camp. But the others, like Marufa and Khadija, were only eligible for the Eid gift.
Like Marufa and Khadija, there are hundreds of female cricketers in Bangladesh's club cricket scene and this has a lot to do with the women's Asia Cup triumph over India in the final two years ago. It is that victory that prompted many young girls from small towns and humble backgrounds to take up the game and dream of a better future.
ALSO READ: Better domestic structure, more competitive opportunities – building a base for Bangladesh
Before 2018, it wouldn't have been surprising if someone told that he or she won't know that even a women's cricket exists in Bangladesh. But things have changed in the last two years as the female cricketers are making their presence felt at the top level just like their male counterparts. But their pay structure has remained basic comparatively and the rest depend entirely on seasonal club contracts.
For the fact, the BCB has 19 female cricketers under its central contracts and their monthly salary is one-third of the lowest category of contracts among the men. A couple of years ago there was an uproar when it was found out that the BCB pays BDT 600 (Rs 531.59) as match fee in the Women's National Cricket League, an amount that is incomparable to the men receive in the corresponding, albeit first-class, the tournament - Tier-1 team players get BDT 60,000 (Rs 53159.37) and Tier-2 players get BDT 50,000 (Rs 44299.47).
Debabrata Paul, the Cricketers' Welfare Association of Bangladesh secretary, agreed that the situation is harsh. "The current situation is far from ideal. Most of the country's cricketers don't fall under BCB's salary, so they are not in a good way," he said. "We have also found out that some Dhaka First Division League clubs haven't fully paid their players (despite their competition having ended long before the lockdown), so now there are actually many cricketers who are suffering due to lack of income.
ALSO READ: Improve on standard, strengths of players, says Anju Jain
"We must coordinate between the cricket board and cricketers to make sure everyone's voices are heard. The cricketers deserve to know what the board is planning in terms of a roadmap to returning to cricket." According to Ahmed Sajjadul Alam Bobby, the veteran BCB director, the government should look upon the matter as BCB's resources will be stretched as the lockdown is extended and cricket's comeback postponed.
"I think the government has to step in. They have provided stimulus package to other business sectors so I think it is time to consider this sector as well," he said. "Cricket clubs are expected to sustain their players but I doubt they can do anything. Traditionally, the clubs don't have revenue sources. They run on donations.
"Of course, the players' economic condition needs immediate attention. The board has helped them with a couple of payments early on, but we have limitations. Our earnings have become uncertain without cricket. We are yet to finalise the new broadcast deal and if the World Cup T20 is not held, we will lose money."
Bobby also stressed on how women's cricket will be affected if the players are not financially helped at this time. "The female cricketers have very short shelf-life in our country. Usually, they end up leaving the game after marriage. By playing cricket, they are not only inspiring their family members but also the next generation of women cricketers. So the board must have a role in sustaining them. The cricketers already earn very little from club cricket," Bobby said.
"The bottom line is that only after the health situation improves, we can do everything. Every aspect of society has been affected. Many employers are cutting salaries and letting go of people. I wish I had an easy answer for all this, but there are many factors involved that we have to consider."