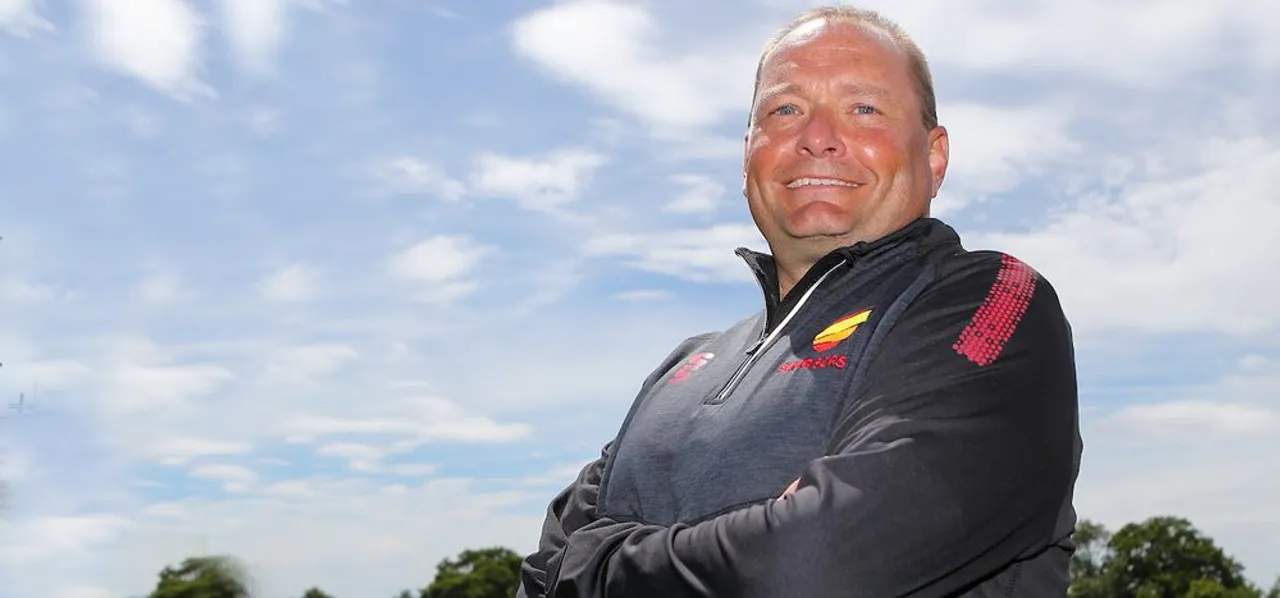 Trevor Griffin, the
head coach of Sunrisers
, has said that he would back the players to play their natural attacking game and not change their natural style.
"It is always about taking the positive options looking the way cricket has moved," Griffin told Middlesex Cricket on Wednesday (July 29).
"I certainly have been encouraging players to go out there and play their game. We talk about having freedom but I think it's more about having courage to go out and make those positive decisions and play their style of cricket."
Sunrisers is the name under which the
London and East region hub
will compete in the new Elite Women's Domestic Structure. Griffin admitted that his appointment and the time since then has "been a bit of a whirlwind" as it all happened quite quickly.
The team has already signed up three players in Amara Carr, Naomi Dattani – both of whom have worked with Griffin – and Cordelia Griffith.
"There are three fantastic people as well, not just cricketers," said Griffin, who also coached Western Storm in the Women's Cricket Super League, about the trio.
"I have known Amara for ten years from the time in Devon and Exeter University and Western Storm. I've known Naomi for the last couple of years, again with Western Storm and Cordelia isn't someone I've known of but it's the first time I've really got to work with her."
ALSO READ: Cricket Ireland releases squads for the Super 50 series
The rest of the players will be selected using nomination process of the counties linked with them. Then based on the available statistics, video footages of club cricket, county cricket and friendlies, a total squad of 15 players will be put together.
Griffin, who is also the head coach of Sydney Thunder in the Women's Big Bash League, praised the practice facilities at the Billericay Cricket Club and Rayleigh Cricket Club, where the necessary protocols are put in place for the players' training.
"Billericay and Radley have been outstanding in the way they have gone about setting up the facilities for us," he said, while also revealing that the sessions are more about working on players' individual skills.
"It's very clear about where you come in, where you go out, how you work. From a cricket perspective, there have been a few strange bits. Batters having to pat the balls back and coaches having to bend down and pick up the balls."
Griffins also said that the next few weeks would be about making players comfortable in the new setup and getting the best out of them.
"It is going to be interesting in terms of understanding what we are going to do this summer," he said.
"If you look at the way the game has gone in the women's game, there's such a crossover now between 50-over and T20 and white ball cricket and the skills these players. In terms of how we go about things and building the culture, once we start to get more of our players in, we'll start to talk to them about how we are going to work together and help them get them drive the way Sunrisers want to play."
https://open.spotify.com/episode/68RdoUPR5JUmx0RUr9fixZ