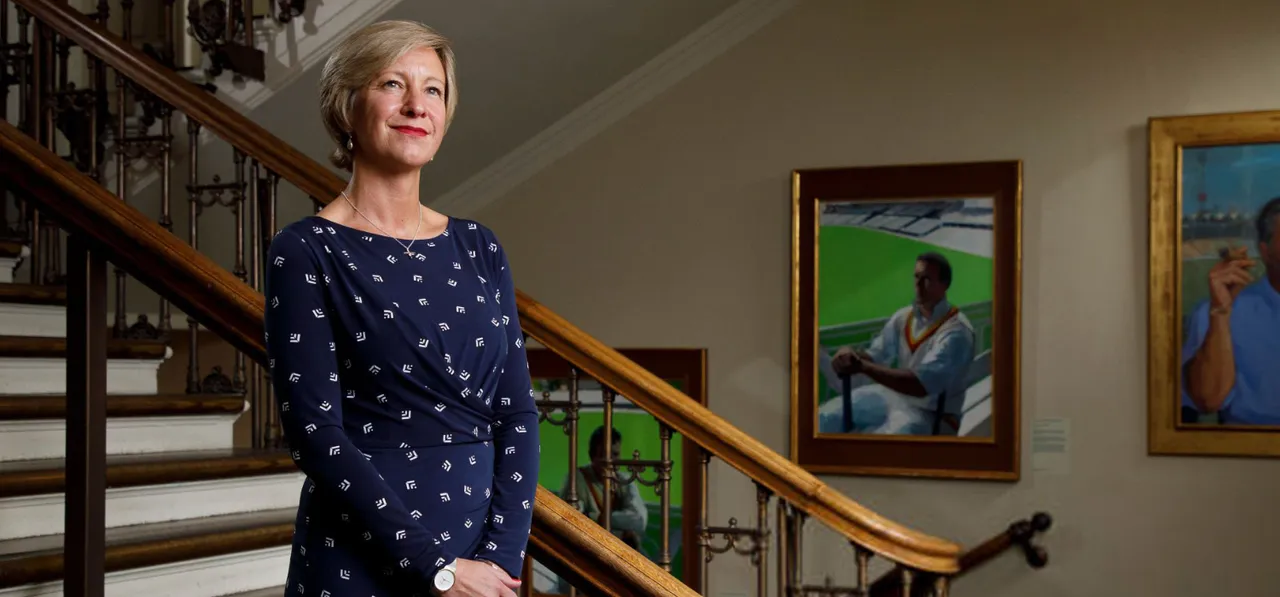 Clare Connor, the former England skipper and the incumbent President of the Marylebone Cricket Club (MCC) and the Managing Director of women's cricket is set to become the interim Chief Executive Officer (CEO) of the England and Wales Cricket Board as Tom Harrison has decided to step down from the role.
Connor had represented England for more than a decade during her playing days. In October 2021 she replaced former Sri Lanka skipper Kumar Sangakkara as MCC's President and thereby became the
first female President
in the Club's 234-year old history.
ALSO READ: Clare Connor concerned about the COVID-19 financial impact on women's cricket globally
Harrison's resignation brings his seven-year-long tenure to an end. He had replaced David Collier as the CEO of the board back in October 2014. His tenure saw the conception and the inaugural edition of The Hundred - a competition targeted towards bringing gender parity into the sport.
Harrison reflected back on his seven-year-long journey with the ECB with immense pride.
"It has been a huge honour to be CEO of the ECB for the past seven years. Cricket is an extraordinary force for good in the world and my goal has been to make the game bigger and ensure more people and more communities in England and Wales feel they have a place in this sport. The long-term health of cricket depends on its ability to grow and remain relevant and be more inclusive in an ever-changing world."
He also mentioned the challenges he faced during his tenure and that it is time for someone else to take up the role.
"The past two years have been incredibly challenging, but we have pulled together to get through the pandemic, overcome cricket's biggest financial crisis, and committed to tackling discrimination and continuing the journey towards becoming the inclusive, welcoming sport we strive to be. I have put everything into this role, but I believe now is the right time to bring in fresh energy to continue this work."