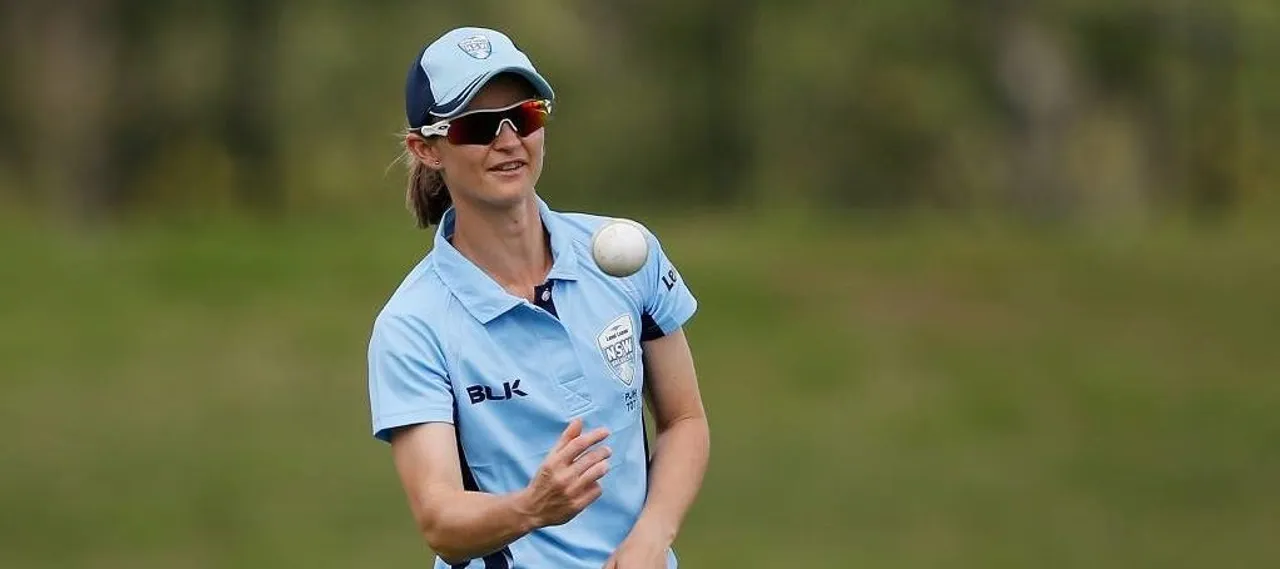 Both the Australian U19 and South Africa Emerging players coaches were pleased with their teams' performance in the Emerging Triangular series.
The Tri-series was hosted by South Africa from the 10
th
to the 28
th
of April. The visiting teams were Australia U19 and the England Academy.
The Aussies u19 defeated the SA Emerging Players by 21 runs in the final in Pretoria on Saturday, 28 April.
Coach of the Aussies U19 Leah Poulton said the tour achieved its objectives.
"It has also highlighted the importance of the Under-19 age group within the player pathway. Is been a fantastic experience for all of the players. To come away and play in overseas conditions against two quality oppositions has just been fantastic. All of them have shown what they are capable of at different stages, is been a real team effort."
''They've all got something to take away and be proud of and also things to go away with and work on. Our objective was to come away and give an overseas experience to some talented young cricketers. Put them out of their comfort zone and give them a number of challenges in terms of opposition, conditions and then experiencing touring life. I think we've achieved that and I'm really proud of the way they've done," said Poulton.
The former Australian batswoman also said that they have a pretty comprehensive pathway structure at home so this is another element of quite a large system that they roll out for their young players.
The Aussie U19s remained unbeaten throughout the one-dayers, only losing both their Twenty20 games, to England and South Africa.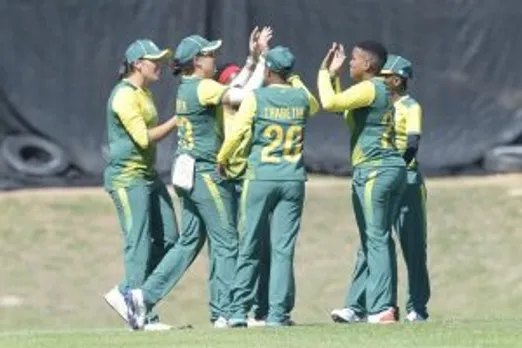 PRETORIA, SOUTH AFRICA - APRIL 22: Evodia Yekile of SA Emerging celebrates the wicket of Emma Lamb of the England Women Academy with her teammates during the Emerging Women's Triangular Series match between SA Emerging Women and England Women Academy at Mandela Cricket Oval on April 22, 2018, in Pretoria, South Africa. (Photo by Lee Warren/Gallo Images)
The SA Emerging players coach, Francois Van Der Merwe said that a lot of positives came out of this series.
In an exclusive chat with
Women's CricZone
 the SA coach, van der Merwe said,
"The series just shows that we have a lot of depth of players in our pipeline. Our emerging players just need more opportunities to play more competitive matches. Our goals were simple and that was to improve our skill level every match. I think we accomplished that", said van der Merwe.
''We definitely would like to see these players getting more opportunities, play more matches during the year. That will give the coaching staff a better chance to improve their conditioning as well as their cricketing skills and awareness", added van der Merwe.
The Emerging Women's Tri-series was aimed at grooming the next generation of female cricketers.