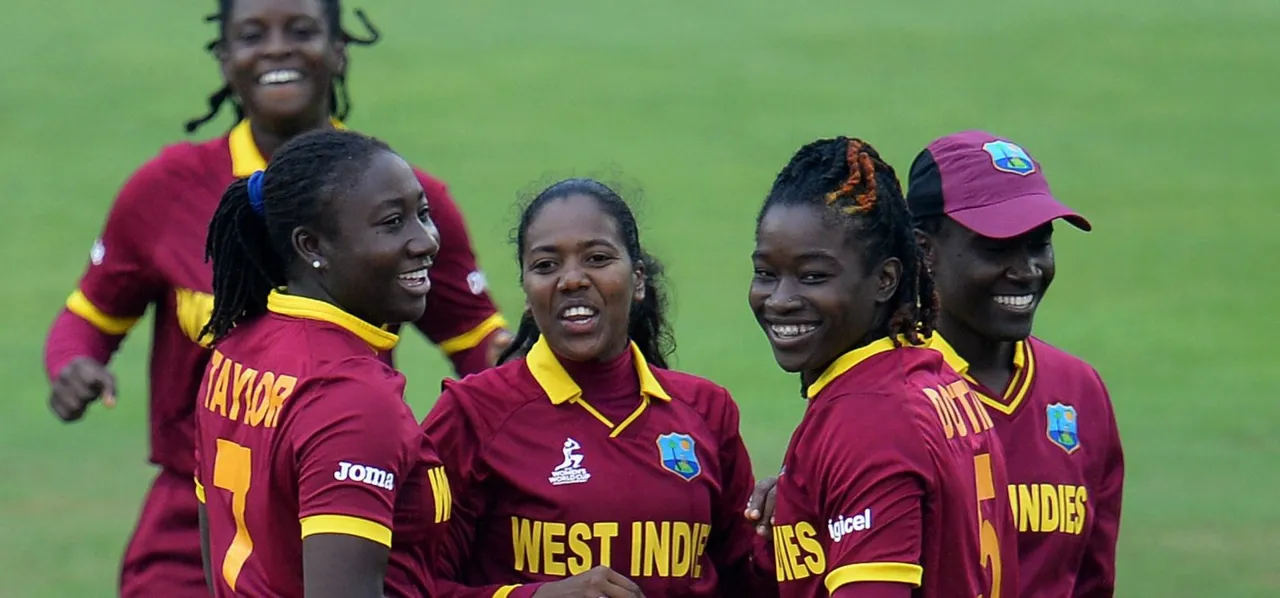 West Indies batter Cherry-Ann Fraser has urged for more respect and recognition for female athletes considering the growth women's cricket has seen in the last few years and the success of the T20 World Cup that happened in Australia earlier this year.
"I think the opportunity to play more cricket via such avenues as leagues (is important)," Fraser was quoted as saying to
Stabroek Sports
. "Yes, the game has grown but I still think more could be done, and adding to that, I think more respect and recognition on the professional front is needed since as compared to our male counterparts, we are significantly less respected and recognized."
ALSO READ: Important that the game resumes for the mental and financial welfare of the players: Sumathi Iyer
Although Windies didn't put up the performance that was expected –winning only a single game and finishing just outside top two in the group stage – the Guyanese and her teammates can ask for parity in financial matters among other improvements to the women's sport following a recent announcement by the International Cricket Council (ICC) that the viewing figures for the 2020 tournament were the best ever.
"…the ICC Women's T20 World Cup 2020, which has become one of the most-watched women's sporting events in history as the sport continues to set new benchmarks on and off the field," ICC said in a
statement
. The event not only rivalled the viewership attained by the men's in previous tournaments, becoming the second most viewed ICC tournament but also saw more than 86,000 people at the stands during the final at Melbourne Cricket Ground on March 8.
ALSO READ: Bangladesh unsure of hosting the Under-19 World Cup
"The event had already clocked up 1.1 billion video views via ICC digital channels, which is more than 20 times the video views delivered in the previous edition played in the West Indies in 2018 and 10 times the previous most successful women's cricket event, which was the ICC Women's Cricket World Cup in 2017. These figures make it the second most successful ICC event ever after the ICC Men's Cricket World Cup 2019 and that trend continued via broadcast with the final achieving record viewership worldwide," the statement further added.
"We are delighted with these outstanding global viewership numbers that demonstrate the power of women's cricket to attract huge audiences across the globe," said ICC Chief Executive Manu Sawhney. "It reinforces our belief that there is a significant opportunity around the women's game and collectively we must promote it further so more fans can enjoy it, more kids are inspired by it and sponsors and broadcasters want to be a part of it."