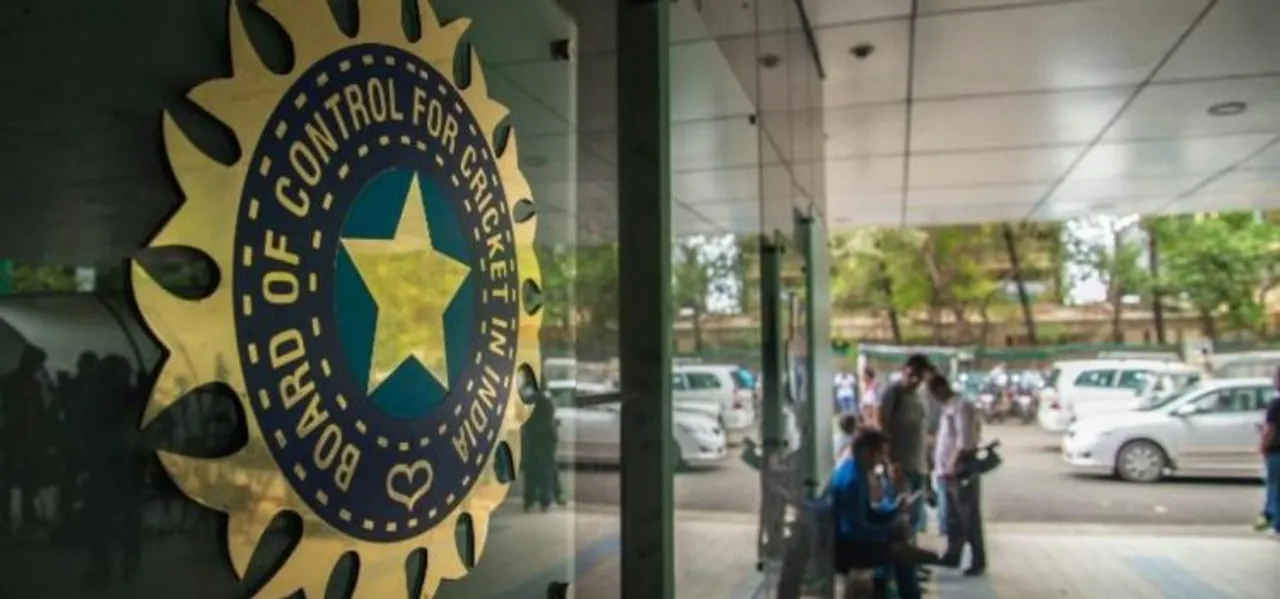 Five-wicket hauls from Rathod Janki and Unnati Bagora headlined day 3 of the
Under-19
One Day trophy on Thursday (September 30). In a day that saw Delhi, Bengal, Chattisgarh, Tamil Nadu, Haryana, Madhya Pradesh, Sikkim and Arunchal Pradesh register wins, seven matches were abandoned due to rain.
While three round one Elite Group A matches – Hyderabad versus Gujarat, Mumbai versus Assam, Uttar Pradesh versus Vidarbha - were called off in Rajkot without a ball being bowled, three Group D matches – Rajasthan versus Uttarakhand, Maharashtra versus Saurashtra, Andhra versus Chandigarh - also had the same fate in Surat. Round one of Plate Group match between Manipur and Meghalaya also didn't get underway in Bhubaneshwar.
In Group C match at Dr. P.V.G Raju ACA Sports Complex in Vizag, despite skipper Janki's five-wicket effort Baroda suffered a narrow two run loss against Chattisgarh. Batting first Chattisgarh scored 184 runs from their fifty overs with the help of 40s from Aishwarya Singh and Kumud Sahu. Janki finished with incredible figures of five for ten from her ten overs.
In the other Group C match, Bagora's five-for helped Madhya Pradesh to a huge 165-run win against Bihar in their round one match. In the third Group C match in Vizag, Haryana also started their campaign with a win against Kerala.
Elsewhere in Nagpur in Group B, fifties from Bristi Maji, Mamani Roy and Priti Mondal helped Bengal to a huge win in their round one match against Pondicherry at the Vidarbha Cricket Association Stadium in Jamtha. Delhi had an easy eight-wicket win over Goa in their round one match at the VCA Stadium in Civil Lines. In the third match of the group, all-round effort from skipper C Shushanthika helped Tamil Nadu to a six-wicket win against Jharkhand in their opening match.
ALSO READ: Lessons of consistency and patience; Monica Patel's takeaways from international cricket
In Plate Group in Bhubaneshwar, Arunachal Pradesh and Sikkim registered wins in their first match against Nagaland and Jammu & Kashmir respectively.
Brief Scores:Goa
37/10 in 21.3 overs (Madhu 3/5, Medhavi Bidhuri 3/6) lost to
Delhi
38/2 in 7.2 overs (Tanisha Singh 14*) by eight wickets
Bengal
271/4 in 50 overs (Mamani Roy 64, Bristi Maji 62; Amruta Saran 2/46) beat
Pondicherry
84/10 in 42 overs (Roshni R 43*; Priyosj Aich 3/12, Koyel Sutradhar 3/13) by 187 runs
Jharkhand
77/10 in 24 overs (Laxmi Kumari Murmu 31; C Shushanthika 3/10) lost to
Tamil Nadu
79/4 in 20.4 overs (C Shushanthika 44*; Priti Kumari 2/10) by six wickets
Chattisgarh
184/9 in 50 overs (Aishwarya Singh 43, Kumud Sahu 43; Rathod Janki 5/10) beat
Baroda
182/5 in 50 overs (Nidhi Dhrmuniya 38, Dharti 30; Anjali Thakur 2/27) by two runs
Kerala
87/10 in 30.4 overs (M Abina 29; Sonia Mendhiya 3/6, Annu Malhan 3/12) lost to
Haryana
90/2 in 26 overs (Sonia Mendhiya 54) by eight wickets
Madhya Pradesh
214/6 in 40 overs (Soumya Tiwari 67, Anushka Sharma 58; Tejeshwi 2/41) beat
Bihar
49/10 in 23 overs (Unnati Bagora 5/12, Anushka Sharma 2/6) by 165 runs
Arunachal Pradesh
151/10 in 42.3 overs (Megha Sharma 77; Soyimkumla 3/27, Watinaro 3/33) beat
Nagaland
142/10 in 47.3 overs (Alemienla 29, Priyanka Karmakar 27; G Yapa 3/21) by nine runs
Jammu & Kashmir
78/10 in 35.4 overs (Ananya Sharma 32*; Dikcha 3/11, Samayita 2/11) lost to
Sikkim
79/7 in 28 overs (Samayita 30; Rudrakshi Chib 6/32) by three wickets