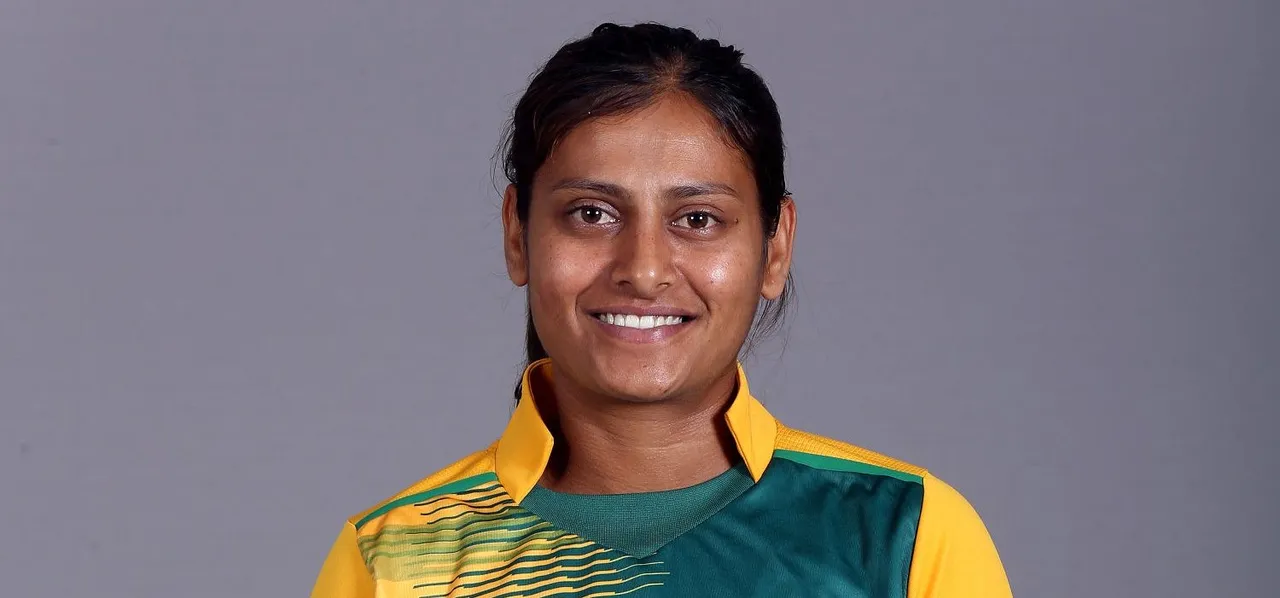 Around the world, April 1, or 'April Fools' Day' is widely celebrated as a day of pranks and hoaxes. Those born on the day are often mocked as being fools, and any 'news' shared on the day is considered untrue (or thought of as a joke). Therefore, on April Fools' Day in 2020, when Dinesha Devnarain, former South Africa allrounder and assistant coach of the National Academy, chose to reveal to her trainees at KwaZulu Natal (KZN) that she had been appointed as head coach of the South Africa Under-19 team and the National Academy, they didn't believe her.

"It was very emotional. I actually told them on April's Fools' Day," Devnarain told Women's CricZone in an exclusive chat. "They obviously thought I was joking."

"After training for 30 minutes I told them I was not joking. Some girls cried and some of them refused to believe it. They made me stay for a while (longer). At the end of the day they wished me well, and said hopefully they work hard and see me in the near future."

Having represented South Africa in over 50 internationals, in 2016, at only 28, Devnarain was forced to retire due to personal reasons. However, her passion towards the game, meant the allrounder couldn't walk away completely. She continued to represent KZN in the domestic circuit, soon graduating from coaching age-group teams to taking over the senior squads. Now, with 13 years of coaching experience under her belt – and a Cricket South Africa (CSA) Level Three coaching certificate – she believes it is time to move on to bigger things.

ALSO READ: Massive stepping stone for me: Dinesha Devnarain

"I don't think that there was anything else for me to do here – I had done all I could for these girls," she said in a CSA statement. "I would like to think that I have left women's cricket in KZN in a better place than when I started here and I hope that whoever takes over will continue to grow the legacy and ethos of women's cricket here."

"Of course, I have to thank (the) KZN cricket union. I have been coaching there for 13 years now; coaching the women's Under-15 and Under-19 teams. I would not been here today if not for them. I thank them for giving this opportunity to move ahead," Devnarain said.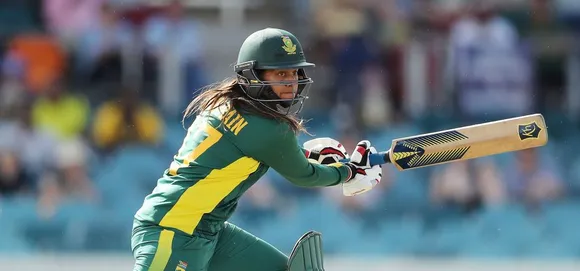 Dinesha Devnarain in action for South Africa. © Getty Images
Like most people in any field, Devnarain's target is simple – to reach the top of the ladder and coach her country. The opportunity provided to her by CSA to coach the Under-19 national team is a stepping stone to the bigger goal. The Under-19 World Cup scheduled for early next year will be her first taste of coaching at the international level – a chance she hopes to make the best use of.
"I definitely want to coach my county," the 31-year-old said. "This is a stepping stone towards that. I played international cricket for nine years and (have) now been appointed in the coaching role."
"It's unfortunate that I could not lift a World Cup trophy for my team. Hopefully as a coach I can do it. I am taking the Under-19 team to Bangladesh (for the World Cup) in 2021. It will give me a great opportunity and exposure to help produce South Africa's next future stars and that's what it's about."
ALSO READ: Despite dejection farsighted South Africa set for dazzling future
"What's nice about this role is, if I work with them now, and hopefully I get to coach my country one day, these players will be very familiar with my coaching methods, and a coach and player culture will already exist," she explained.
With regards to her new role, Devnarain hopes to keep pushing talent through the ranks each year. Having been part of the system and assisted in the development of many players over the years, the former allrounder believes South Africa have a great deal of talent in the bank. However, what they are currently missing is a proper structure. She hopes to use the Under-19 World Cup to get a closer look at how the more developed cricketing nations have structured their age-group programs, and what South Africa can learn from them.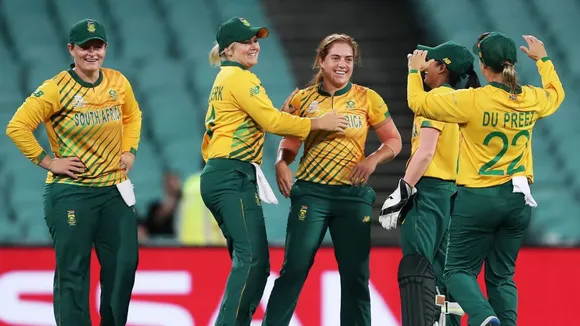 Nadine de Klerk is proof that South African cricket is bursting with talent at the moment. © ICC
"I worked with lot of Under-19 players in the national week (we have) every year and I see a great (deal of) talent there. I think what's going to be our biggest challenge is hosting camps in schools. The big nations like India, Australia, England and New Zealand are the countries that have (good) structures in place. This is our first view (of that)."
"My first (aim) is to take the team to the semi-final or final and then I will be extremely grateful, and happy for my team. (First) I have to take care of (the) players and see whether they are improving gradually and (then) think about the other goals."
ALSO READ:
Viewing World Cup 2021 for South Africa through the prism of 2020
Where coaching at the lower rungs has largely been about technique, one of Devnarain's main points of difference is her desire to focus on the finer details of the game from the very start. The 31-year-old wishes to not only use her platform to develop technically sound players, but also make sure their tactical understanding and awareness of the game improves with time too – something she feels South Africa are yet to crack.
"Look, I want to focus a lot on coaching education. When I say coaching education, I mean you've got to understand the game very well. I want to coach them the basic rules of cricket, laws of the game and then (go) into the skill."
"You need to start understanding (this) as a young girl; when you're in the field no one will lift you. When you need to perform, how you can do that? I think the best way to do that is educate ourselves about how to get in(to) good positions when you play certain shots or execute different skills," she said. "If I do want to bowl in swinger why I should bowl one? That's what I want to coach young girls in my country. I feel that's what we are lacking a lot. We lose some crucial games because we are lacking the knowledge of the game."
"I feel I can do little things differently in that way, I think that will be a major bonus for us. Since I am working with the Under-19 and National Academy (teams) I want be them to be ambassadors of the game when they go back to their provinces. They should emulate the same kind of behavior when they return."
ALSO READ:
Nadine de Klerk's quest to be a superstar
Nadine de Klerk, the pace-bowling allrounder, who made a big impact taking three wickets in the
semi-final
of the
ICC Women's T20 World Cup 2020
, is a product of the national academy. So is Sinola Jafta, the young wicketkeeper-batter, who recently earned a
CSA contract extension
for the 2020-21 season. Devnarain hopes the success of these players at the highest level continues to inspire the youngsters coming through the ranks and show them how big a role the national academy can play in one's development.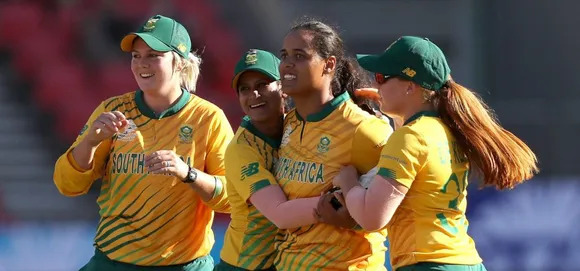 Game awareness and understanding is something Devnarain believes South Africa need to work on. © ICC
"(It) definitely is a massive stepping stone for them. We do have a couple of nationally contracted players in our National Academy like Nadine de Klerk and Sinola Jafta. Then we also have the likes of (Nonkululeko) Mlaba, Nondumiso Shangase just to name a few that already have a taste of international cricket. So, what I expect from these girls is to create a professional environment similar to that of the national side, and they must be able to play more freely with no pressure in terms of place in the team."
"They (have) got to harness their skills well. I don't want them to come back to the National Academy. I want to see them winning a World Cup and wining series against other nations. That will be my goal in the National Academy: to do what they want and move on."
ALSO WATCH: Melinda Farrell's interview with Laura Wolvaardt
"Then, with SA Under-19s, a lot of coaching education needs to be done – teaching the girls what's professionalism, what it takes to be an international cricketer, how do you take care of yourself so that you have a long career now... Also, to learn discipline, that's a tricky age group you know. Coming out from school, what they want to study, what they want to do with their life. I need to be able to harness their potential and show (them) that if you push forward you can go beyond your dreams," Devnarain said.
While she is aware that the road ahead is not going to be smooth, the 31-year-old is ready for the challenge, and wants nothing more than to see South African cricket continue to improve.
When she made her international debut in 2008, coaching may have been the furthest thing from her mind, but now, several years later, it is a path Dinesha Devnarain has chosen for herself – and that is no April fool.