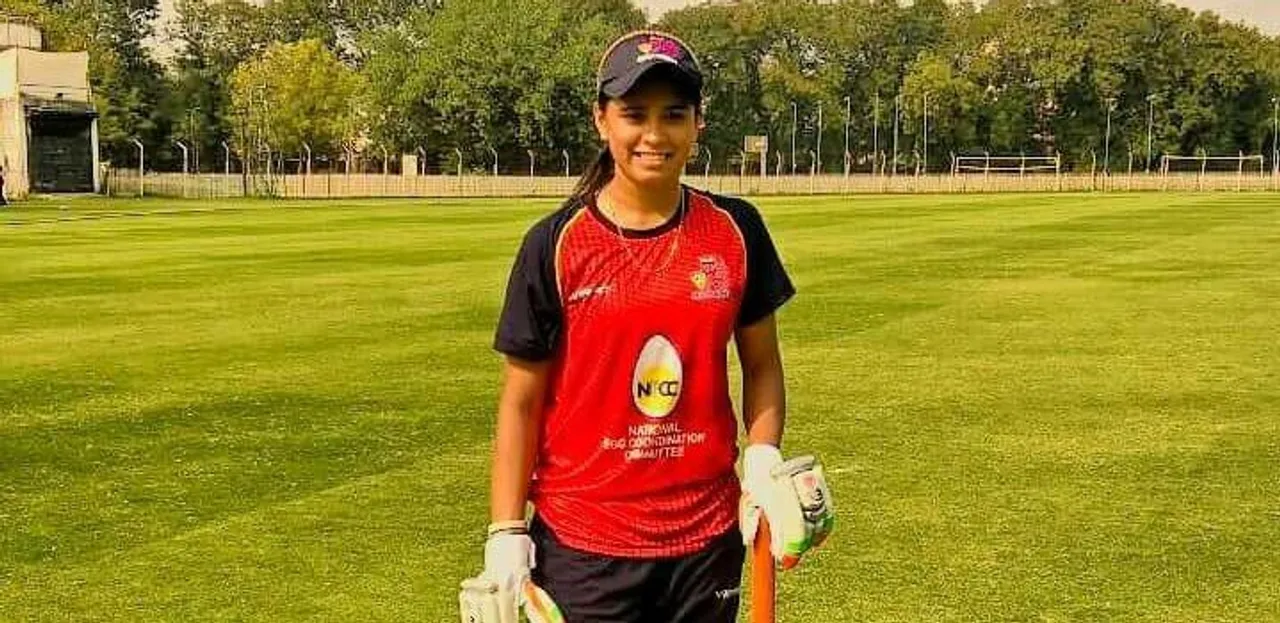 Reema Malhotra from Mulapadu

The 2018-19 Challenger Trophy held in Mulapadu from January 3 to 6 was full of surprises with some scintillating performances by young and talented uncapped players who are still fresh from a recently concluded inter-state 50-over competition standing out. Firstly, the decision to rest some of the established names for this tournament was a wise move by the national selectors because it offered a golden opportunity – ever so rare in women's cricket in India – to youngsters to show their ability to handle pressure on the big stage and in the process strengthen the bench.

These matches being televised on Star Sports were also an added carrot, as it not only provides the extra edge to the players to give their best but also teaches them how to cope with external pressure as a lot of viewers would be watching all over the country. One must say it is a great initiative by the BCCI. The popularity for women's cricket has grown tremendously after the runners-up finish in the 2017 World Cup, and therefore this platform lets the viewers to know a larger pool of cricketers better and watch their style of playing.

Having played the sport at the highest level for so long, in my career I have never seen batters at No.8, No.9 and No.10 taking their sides through with the ease they did in this Challenger Trophy. The highlight of course being the first match where Manali Dakshini rescued India Blue from 24 for 8 to script a one-wicket win in a chase of 130 against India Red with support from Tanuja Kanwer and Reemalaxmi Ekka.

Manali is easily the find of this tournament as she showed great courage and temperament to stay and win the game for her side in her knock of 49* in the first game and a well fought 31 in a losing cause in the final against the same opponent . She was very effective with the ball as well, her 3 for 34 setting the tone for Blue's win over India Green in the second league game.

Like Manali, Tanuja and Reemalaxmi were also sheer examples of playing fearless cricket. Apart from their developing batting skills, they have the ability to take wickets at regular intervals whenever brought into the attack. They played with a lot of positivity and I loved their attitude on the field.

Staying with impressive young talents, Green's D Hemalatha was a class apart while batting in both the games. She is a star in the making and was the second batter, after Red's Harleen Deol, to get a fifty in this competition. Unfortunately, her innings did not result in a win for her team but for me she is a gifted allrounder and is certainly a captain's choice in any format of the game.

Harleen, one of the key performers for Red in all the games hasn't failed to impress the selectors with her aggressive batting. Her important partnership with Veda Krishnamurthy in the final against Blue gave them stability and momentum to set a competitive target. She also bowls great flighted leg spin as well.

Another top order bat who showcased a lot of resilience with her performance is Blue's Bharati Fulmali. Her knock of 45 not out in the second game against Green took them to the finish line with ease, but it was her knock of 69 in the final that impressed everyone. It went in vain, but that does not take any credit away from her. It was the highest individual score in this edition of the tournament, and at 24 years she has a bright future ahead.

Renuka Singh, the fast bowler, has a genuine inswinger, and was quite impressive with her pace and the ability to contain and take wickets. Tanusree Sarkar is another young talent who can bat at any position and can provide crucial breakthroughs at regular intervals. Her 3 for 22 in the final was instrumental in Red being dismissed for 183.

Radha Yadav continued to prove that she is top class bowler and a very promising all rounder for India. A very impactful player in Red's winning cause.

One of the main reasons for Red's successful campaign is the contribution of Komal Zanzad, who was lethal with her left-arm swing bowling in the first game against Blue as she picked three leg befores in her first over. She was quite economical and effective in the second spell in the other two matches and has the ability to strike when it matters. She was the go to bowler for Shikha Pandey in all the matches which culminated in them winning the final by 15 runs.

Comebacks are never easy, but the way Red held their nerve in the final after the loss in the first game was commendable. They all showed great character in a nerve-wracking final. Shikha's captaincy was eye-catching throughout the competition. The bowling changes she made were impressive and she was exceptional herself with the ball and the bat, especially her brilliant returns of 5 for 33 and a critical 31 off 56 balls from lower down the order in the final.

Red were a well-balanced side with a good combination of experienced and young players. They were the best fielding side for me, as they had the likes of Veda, Radha, Harleen, Tarannum Pathan. R Kaplana was exceptional behind the stumps, taking six catches, effecting three stumpings and playing a part in two run outs across three games. They truly deserved to be the champions.

A lot of eyes were obviously on Veda after she was dropped for the tour of New Zealand, and she scored consistently for the team even though she would have liked to convert at least one knock into a big one. Whenever she was in the middle during a partnership, she used her experience to guide the youngsters. Her 46 in the final yet again gave us a glimpse of how dangerous she could be when in flow.

Now the action moves on to the inter-state Twenty20 competition, which starts on February 20. Before that, of course, is the tour of New Zealand, and one would hope that players like Shikha, Radha and Mansi Joshi among others who gained confidence from the Challenger Trophy make use of it in the India colours.