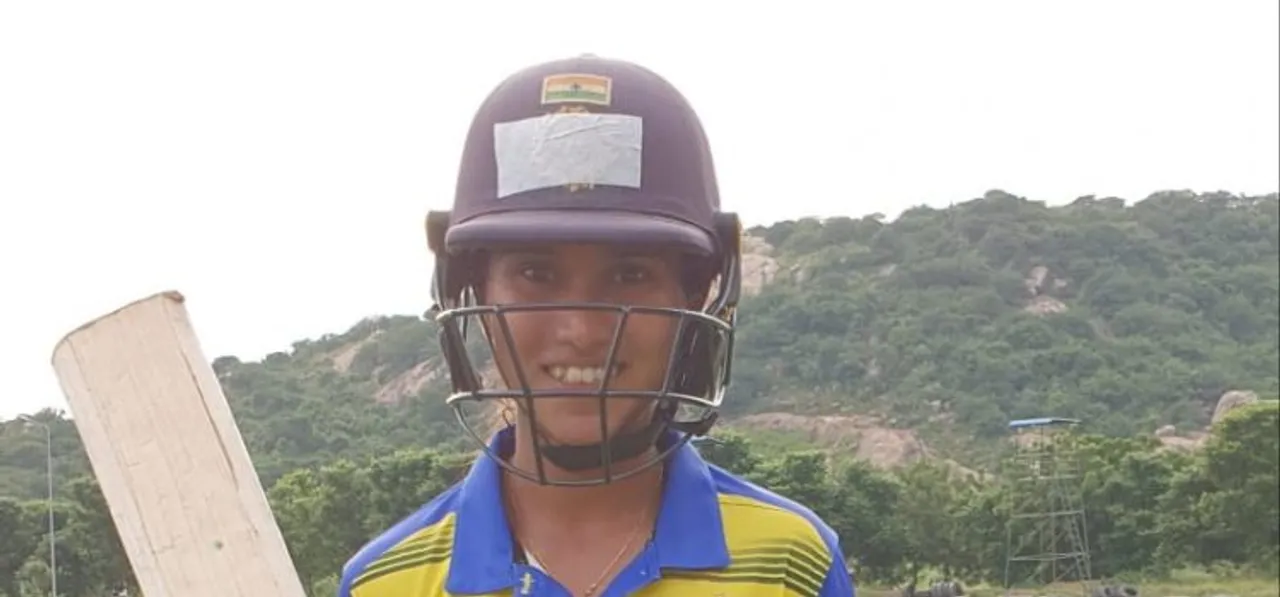 Railways were handed their first defeat by Kerala on the final day of the Under-23 T20 Trophy, while Jharkhand and Andhra remained unbeaten in their respective groups in the league stage of the tournament that concluded on Thursday (November 21).
Railways, Delhi, Punjab, Karnataka, Jharkhand, Gujarat, Andhra, Himachal, Mumbai, and Hyderabad have qualified for the knockouts that will begin in Puducherry on Monday (November 25).
GROUP A

Teams: Railways, Delhi, Kerala, Uttarakhand, Tripura, Bihar, Assam

Qualified: Railways and Delhi

Of their six games, Railways won five - against Tripura, Bihar, Assam, Uttarakhand, and Delhi - with Parween playing the crucial knocks in all the matches. The skipper continued her stellar form, scoreing 190 runs, including one fifty. Despite their loss in the final game to Kerala, Railways finished atop their group to qualify for the Super Leagues alongside Delhi, who pipped Kerala thanks to a superior net run rate. Simran Bahadur, fresh off a stint with India A, led from the front scoring 159 runs while also chipping in with the ball with six wicket. Teammate Madhu Singh was Delhi's lead bowler with 10 scalps to her name.
GROUP B
Teams: Punjab, Vidarbha, Karnataka, Jammu & Kashmir, Uttar Pradesh, Meghalaya, Madhya Pradesh.
Qualified: Punjab and Karnataka
Punjab romped to comfortable wins over Vidarbha, Karnataka, Jammu & Kashmir, Uttar Pradesh, and Meghalaya, but lost to Madhya Pradesh en route to securing their place in the next round. Kanika Ahuja (115 runs) and Manpreet Kaur (eight wickets) led the way for Punjab. Meanwhile, Karnatakas four wins - against Meghalaya, Vidarbha, J & K and Madhya Pradesh - were enough to see them sneak into second place in their group ahead of Uttar Pradesh. Shubha Satish, Karnataka's left-hand opener, amassed 179 runs, including two half-centuries, while Monica Patel, their left-arm seamer returned with nine wickets, which included an incredible spell of 4-2-2-5 against J & K.
Nikita Singh's unbeaten 61-ball 93 for Madhya Pradesh against Meghalaya, and left-arm spinner Rashi Kanojiya's figures of 5 for 8 against Madhya Pradesh were the other standout performances in Group B.
GROUP C
Teams: Jharkhand, Gujarat, Haryana, Saurashtra, Nagaland, Baroda, Manipur
Qualified: Jharkhand and Gujarat
On the back of Shanti Kumari's tournament haul of 11 wickets - including three three-fers - Jharkhand remained unbeaten in the group stage, thus topping the Group C points table. Gujarat - the other team to qualify - dropped their only game against Jharkhand to seal the second place in the Super Leagues. Bhavana Goplani scored 221 runs, which saw impressive innings of 86 off just 40 balls. Left-arm spinner, Krutika Chaudhari picked up 10 wickets.
Although Baroda struggled to string together enough wins, they had two standout performers through the course of the group stage. Left hander Yastika Bhatia smashed 251 runs in six innings, including the first of only two centuries in the groups stage - 125 not out against Manipur. Her teammate, Jaya Mohite, the off-spinner bowled impressively, to finish with tournament figures of 22-5-54-12 - a hau that included an incredible spell of 4-1-6-5 against Haryana in the opening match.
GROUP D
Teams: Andhra, Arunachal Pradesh, Goa, Chhattisgarh, Himachal Pradesh, Bengal, Chandigarh, Odisha.
Qualified: Andhra and Himachal Pradesh
Andhra remained unbeaten in Group D with CH Jhansi Lakshmi leading the way with 198 runs, and left-arm seamer Anjali Sarvani taking 10 wickets. Meanwhile, Himachal Pradesh edged past Bengal on the final day of the group fixtures to grab the second spot in the next round. The side beat Chhattisgarh, Chandigarh, Andhra Pradesh, Odisha, and Bengal, losing to Andhra and Goa to make their path slightly tricky. Tajinder Singh scored 197 runs while Preeti Kahlon returned with eight wickets.
Group D saw the bowlers dominate proceedings with slow scoring games and as many as three five-wicket hauls. Chandigarh accounted for two of those, Kashvee Gautam (6 for 11 vs Arunchal Pradesh) and Parushi Vineet (5 for 11 vs Goa) leading the way, with Preeti Kahlon of Himachal Pradesh taking the third one with figures of 4-2-6-5.
GROUP E
Teams: Mumbai, Tamil Nadu, Rajasthan, Mizoram, Maharashtra, Sikkim, Pondicherry, Hyderabad.
Qualified: Mumbai and Hyderabad
Mumbai beat Tamil Nadu, Rajasthan, Hyderabad, Mizoram and Maharashtra while their fixtures against Sikkim and Pondicherry were abandoned. Vrushali Bhagat was Mumbai's shining star, smashing a total of 225 runs in just four innings, including an unbeaten 68-ball 108 against Tamil Nadu. The right-hander backed up that innings with another equally impressive knock of 96 against Maharashtra. Janhvi Kate also picked up eight wickets, including two three-wicket hauls for Mumbai. Meanwhile, Hyderabad defeated Rajasthan, Pondicherry, Maharashtra, Sikkim, and Mizoram, losing only to Mumbai. Captain Ramya Doli scored 154 runs while Bhogi Shravani, the off-spinner, picked up nine wickets, including one four-fer.
Tamil Nadu and Rajasthan played out the most exciting encounter in the league stage with the former staying afloat by the skin of their teeth to win by one run.