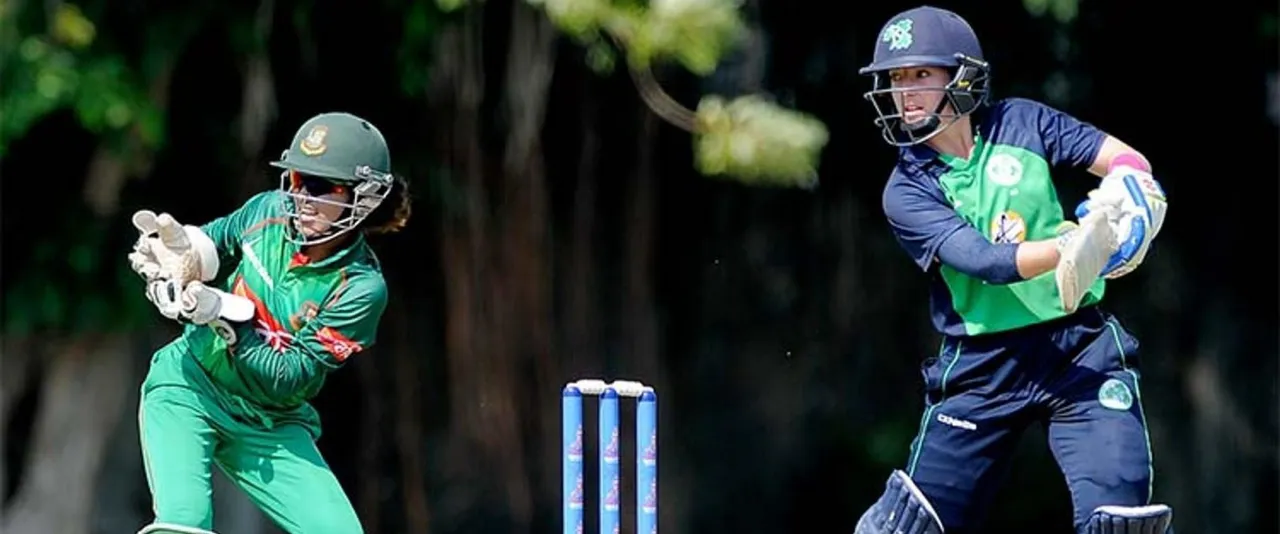 Former Ireland cricketer Cecelia Joyce to return to competitive cricket as she was named in Typhoons squad in the ongoing Super Series on Tuesday (May 4) by Cricket Ireland.
Joyce was part of Ireland in 57 ODIs and 43 T20Is and scored 1831 runs. She retired from international cricket after the T20 World Cup 2018 in West Indies. Typhoons lost first two matches of the ongoing Super 50 Series, while the opening match of the Super T20 was washed out on Monday (May 3) after only 10 balls of play.
"I've watched the first two games in the Super Series this year with great interest and am really impressed with the standard of the competition. With the injuries to a couple of the Typhoons players, I have made myself available," Joyce said.
ALSO READ: Laura Delany, Gaby Lewis eager to take massive strides ahead of crucial year for Ireland
"While my break from the game will undoubtedly have affected my skills and fitness, I'm confident that my fielding will still be of a decent standard and I can hopefully add something to the playing group in terms of experience. Plus, I'm dying to get back on the field and have some fun."
Clare Shillington, Typhoons' head coach who played for Ireland with Joyce, said
"I'm really delighted that we have Cecelia Joyce joining us for the rest of the season. She has joined us on the back of a number of injuries to provide cover," Shillington said.
"It's great to have a player of her experience coming into what is a young squad, and I'm looking forward to getting her back up and running and seeing her scoring plenty of runs for us."
ALSO READ: Scotland to tour Ireland for a four-match T20I series; Kathryn Bryce to lead 14-member squadTyphoons Squad:
Laura Delany (c), Ava Canning, Zara Craig, Rachel Delaney, Georgina Dempsey, Sarah Forbes, Rebecca Gough, Amy Hunter, Cecelia Joyce, Louise Little, Jane Maguire, Orla Prendergast, Celeste Raack, Freya Sargent, Rebecca Stokell, Mary Waldron.