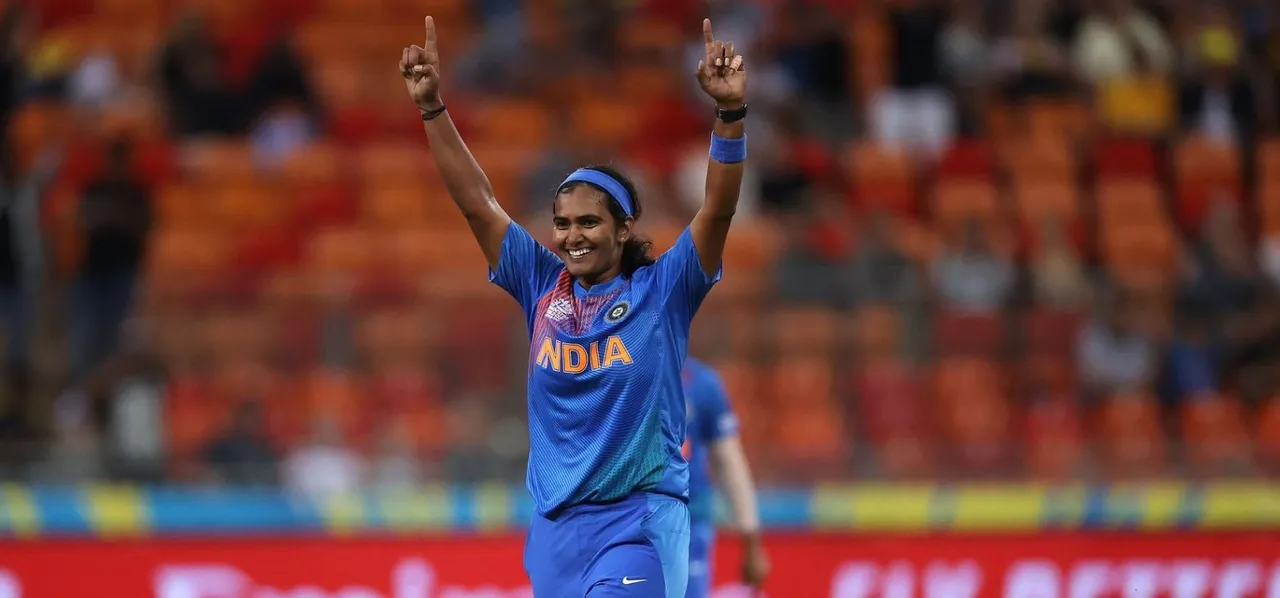 https://open.spotify.com/episode/3wIV5plfHhXuX9kotfATXW
Shikha Pandey is a calm and thinking cricketer. You don't need too many cases to prove that but the T20 World Cup 2020 match against New Zealand did bring that to the fore. Needing to prevent the Kiwis to score a four off the last ball – with a rampaging Amelia Kerr at that – Pandey nailed a perfect yorker and ended up running out Hayley Jensen to help India make the semis.
After the competition though, the outbreak of COVID-19 meant that there was no live sport and instead, there were discussions revolving around
making tweaks to women's cricket
in order to get more people attracted. These involved suggestions of reducing the length of the pitch and decreasing the size of the ball in women's cricket, so that the bowlers could bowl fast while the batters could hit them longer.
India's Jemimah Rodrigues and New Zealand's Sophie Devine were
open to the idea
and said so on ICC's '100% Cricket' series while talked to former Australian cricketer-turned-broadcaster, Melanie Jones. Shabnim Ismail, too,
loved the idea
of bowling faster on a shorter pitch.
However, Pandey differed. In a series of tweets, she explained why it was important to not change the women's game and how the game can be grown in other ways. The thread on Twitter garnered a lot of attention for the right reasons and Pandey was praised to have put it in the way she did.
We, at
Women's CricZone
, thought of talking to Pandey and knowing more about her views. We were glad that she agreed to come on board for this. Moreover, since she loves to have an in-depth conversation about most things cricket, we spoke to her about the art of fast bowling and then asked her about her reading preferences, given the tweets, among others, shone for its eloquent language as well.
https://open.spotify.com/episode/7cSrEZYTaoVMAnwdfxVB19