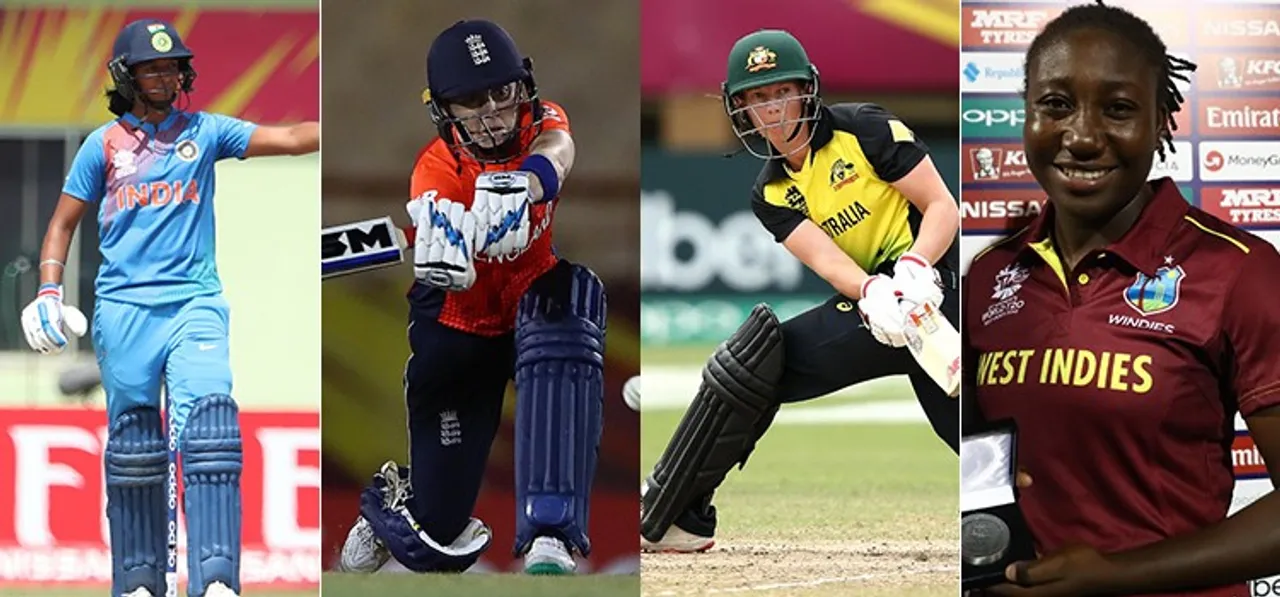 The first stand-alone ever ICC Women's World T20 has reached its knockout stages where Australia will face Windies and England will lock horns against India in the semi-finals on November 22 at the Sir Vivian Richards Stadium in Antigua.

With the 12,500 capacity Sir Vivian Richards Stadium nearly sold-out, these two semi-finals will surely be nail-biting ones. Defending champions Windies will take on three-times winner Australia in the first game; against whom they won their maiden title in 2016. Whereas India will face their daunting foe England in the second game; against whom they lost by 9 runs in the ICC Women's World Cup last year.

Ahead of the important day, the four captains spoke to the media.

Australia captain Meg Lanning:

"Coming up against the West Indies, we know they're a very dangerous team, and in a World Cup, it is always very difficult to win semi-finals. It's a new game tomorrow. We're really excited about the opportunity that we've got to play in a World Cup semifinal in front of a really big crowd."

"We were speaking earlier today about just really embracing that opportunity. You don't get to come back here very often, so we're just really looking forward to the opportunity to come up against a good team and hopefully put on a good show."

 

England Captain Heather Knight:

"We do look at the team we're going to face; we played India in a warm-up game earlier in the trip. And we've seen the tactics they're using. They've been very effective taking pace off the ball. So we'll also look into that and decide how we're going to go about playing it and how we are going to have our method to score runs."

"I think we've had some really good experience from crunch games. Obviously that game against South Africa (in this tournament), we knew pretty much was a must-win game straightaway; the second game in the tournament, and it was straight into crunch time."

"And obviously that World Cup last year found us in great stead in terms of (how) we won quite scrappy games we probably shouldn't have won."

 

India captain Harmanpreet Kaur:

"When we were coming here no one was sure that we could qualify for the semis. I think the credit goes to all team members and support staff that we worked hard in the last couple of months. It's just because of their hard work we have reached here."

"I think the self-belief is different, I can give credit to Ramesh (Powar, coach) because since the time he joined our team our mindset and approach has totally changed. And I think now we have better plans and we can think bigger. Total credit goes to him."

 

Windies captain Stafanie Taylor:

"Well, five months ago, I'm not sure anyone or a lot of people (in the West Indies) would know about women's cricket, and to see that amount of people coming to the game is elating, and I'm sure the players are elated, as well. I hope that it continues, so not just for tomorrow, but it continues for a longer time."

"You know, that's (the 2016 Final), that's the past, and tomorrow is definitely what counts. I have a feeling that the Aussies might look at it as revenge, but for us, that's the past, and tomorrow's game is definitely what counts."