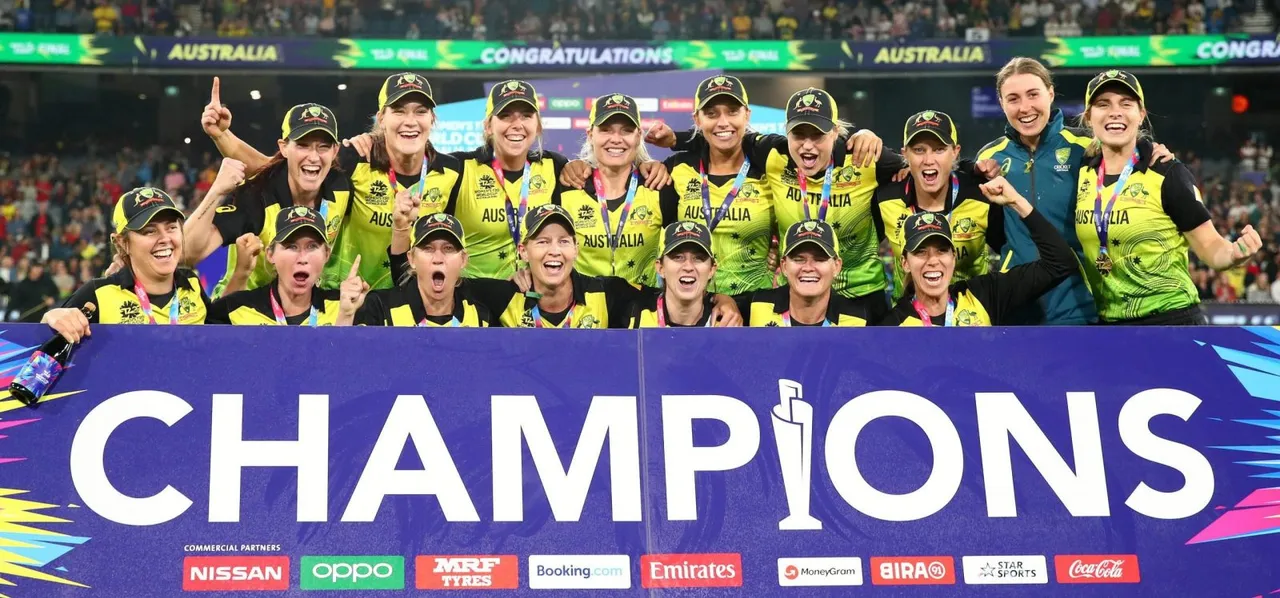 Reflecting on an incredible season gone by – one that ended with the high of the record crowd that watched the Women's T20 World Cup final at the Melbourne Cricket Ground – Nick Hockley, interim CEO of Cricket Australia and Melanie Jones, CA board director, underlined the importance of carrying forward the momentum going into 2020-21. Speaking to the media following the release of CA's
'Press for Progress' report
, the pair reiterated the board's commitment to the women's game, saying there is "no room for complacency."
"I talked a lot in the build up to the Women's T20 World Cup about how that could be a spring board for the women's game," Hockley said on Thursday (August 27). "It's incumbent on us this summer and going (ahead), to continue that momentum."
Over the 2019-20 season, CA experienced massive increase in female participation at all levels, with over 1600 all-female teams created around the country since 2017. There is now 32 per cent representation of female players within the system.
At administrative levels too 32 per cent of staff - across CA and state boards - are women, meaning there is a definitive impact at decision making levels.
ALSO READ: Cricket Australia's 'Press for Progress' report
"The fact that there is 32 per cent of women in staff at Cricket Australia, that's a serious decision- making impact," said Jones. "So, you go past that tipping point where diversity is really beginning to make an impact in terms of the decision making."
"Additionally, there is 63 per cent growth coming through with women and girls involved in the game. It backs up that whole 'it's not the right thing to do, it's the smart thing to do' school of thought. Over the last while we've seen that women's cricket is becoming more commercially viable."
The pair acknowledged the contribution of Sarah Styles, CA's head of female engagement who played a pivotal role in raising the profile of the women's game in the country since 2014. She was one of the 40 staffers
to be laid off
in the wake of the COVID-19 pandemic induced financial crisis. This report is her final contribution to the board.
Speaking of that record-breaking night in Melbourne and whether the lofty standards they have now set will weigh heavy on the board's shoulders moving forward, Jones admitted that while it would be a hard act to follow, there is so much for CA to be proud of.
"The bar that we actually set, we didn't get there! We were going for that world record and we fell just short," Jones said. "It's (the tournament) opened up people's eyes. It was such a brave decision by people at Cricket Australia and Nick's team at the Local Organising Committee to put it out there. I know when it (the desire to fill the 'G) got mentioned people said don't do it."
ALSO READ: Maitlan Brown earns maiden call up to Australia squad for series against New Zealand
"But I think what it does say if you do set the bar high and you still don't quite get there you can still make so many great gains. The wins aren't in that end target, it's all the little wins along the way."
"I think it does show if you've got real focus on an ambitious goal it shows what's possible," Hockley added. "But more than that I think it's about changing mindsets incrementally. People whom I have spoken to since (the final) said they haven't necessarily watched Australian women's cricket before, but were overwhelmingly positive. Even if you convert one person or change one mindset it's worthwhile doing, but I think it's fair to say over the course of that journey lots of mindsets have shifted. But we still have a long way to go."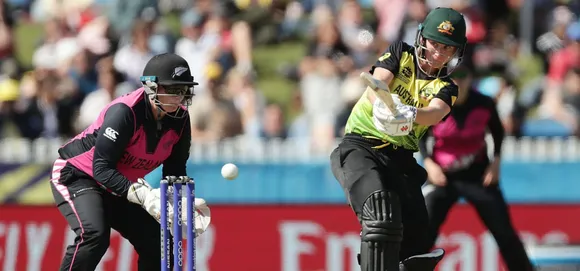 Australia will play a series against New Zealand in September. © ICC
Over the last few months, CA have been actively trying to get their season underway. In what came as a welcome move they announced a
full-fledged standalone Women's Big Bash League schedule
, which will follow the national team's assignment against New Zealand next month. However, shortly after the WBBL fixtures were released, the BCCI announced a
three-team Women's T20 Challenge
in Dubai.
Players from around the world
expressed their disappointment
at the clash of the tournaments, saying separate windows should be created for each event. Both Hockley and Jones suggested that the uncertainty caused by the pandemic has meant boards have had to make some rushed decisions this time around, but they believe there would be more collaboration when it comes to the scheduling of domestic leagues in the future.
"Who would have thought five years ago, that I would now be pulling my hair out that women's domestic competitions are clashing. It's a great space to be in," laughed Jones. "In some ways it has been a little bit of a rush and everyone's excited about what they can do in this space. But that (miscommunication) has allowed us to kind of sit together and say let's be a bit more strategically smart in the way in which we are running our domestic competitions so we can see our free-flow of players around the world going to the Hundred, the Women's T20 Challenge and the WBBL."
ALSO READ: Tayla Vlaeminck rules out of series against New Zealand, WBBL
"I think India and the BCCI are getting their heads around wanting to have women in the IPL structure. And if you know anything about the IPL, they want to have the best of the best involved, so they will continue to look at that April-May calendar."
"But from my perspective I am rapt at the fact that they made sure the Challenger competition is still on and giving a pathway for the young Indian players to come through because we want to see Indian teams getting better and better because that makes global cricket better as well."
"Of course, it is not ideal because it clashes with the WBBL, but moving forward I think we will have those clear windows," she said.
https://open.spotify.com/episode/1W2TflzuLy0KsHSTVRvPXY?si=C8vopvevSw2tNUEgCjzGPg
The postponement of the World Cup has meant several teams, who appeared to be previously looking to get their women's teams back on the field, have taken their foot off the pedal, instead choosing to wait for the uncertainty to lift before scheduling any fixtures. However, Australia have continued their splendid work, and are actively speaking to New Zealand Cricket about playing a bi-lateral series in February-March next year, when the World Cup was meant to be held.
They are also waiting on confirmation from the BCCI about the bi-lateral series scheduled in January.
"It's something that we are actively discussing with the BCCI," said Hockley. "There's a bit to work through. Certainly, I think there is a great willingness to keep the momentum around the international calendar now that the World Cup has been pushed back. We're still having talks with both the BCCI and New Zealand Cricket (about the potential series)."
ALSO READ: More disappointed about missing out, says Alyssa Healy of WBBL-WIPL clash
The postponement of the Women's World Cup aside, another major women's tournament that has been pushed back is the inaugural Women's Under-19 World Cup that was meant to be held in Bangladesh early next year. Admitting that the tournament will play a key role in the development of women's cricket, Jones said there are plenty of things to be considered before the ICC decide when to hold the event.
"From my conversation it is a TBC (to be confirmed) at the moment," she said. "The other one being the qualifiers that is naturally being postponed as well. The Under-19 World Cup is something that we have been pushing for for a number of years, and it's that slightly different one too, because the younger players coming through in the women's game usually go straight into the national team. So you see someone like a Shafali Verma recently in the T20 World Cup, or the young Phoebe Litchfield... We don't have to rush them into international cricket very quickly."
"It is going to be critical for us, but it might be one that, unfortunately for us, might have to take a pause to figure out where they can fit it in, and also make sure that the nations that are providing those teams are in a position that they can send teams as well. There's a few layers there that they are going to have to work through."