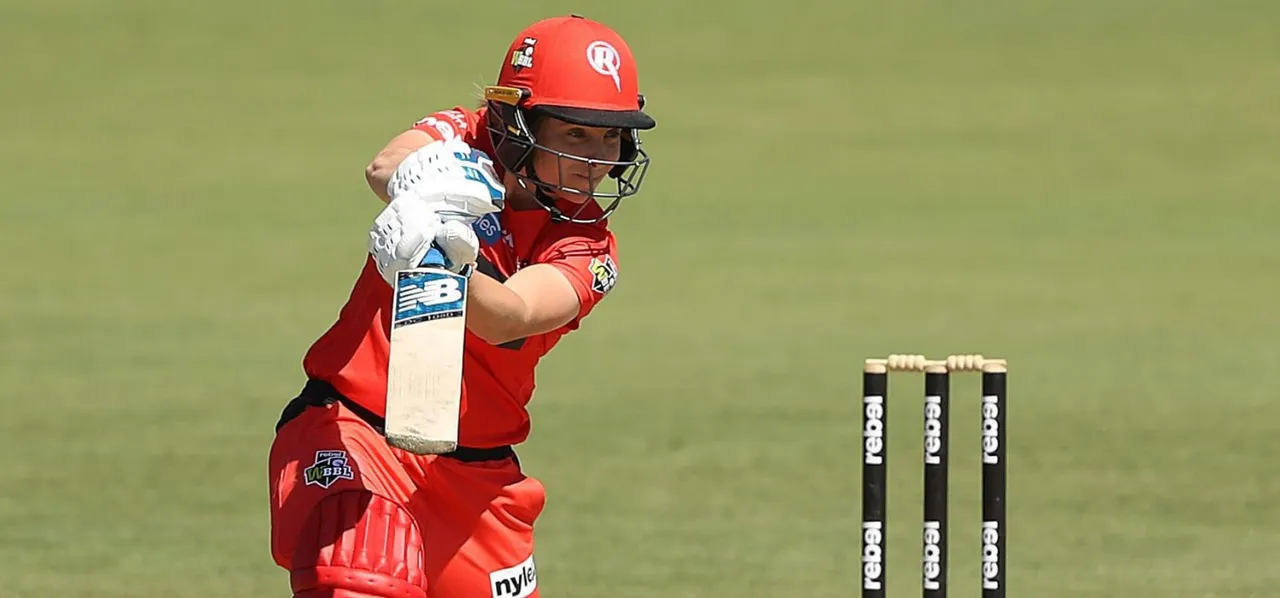 Melbourne Renegades are being served well by the youngsters in their squad, despite middling returns of their experienced players and irrespective of the results. While Courtney Webb and Josie Dooley turned out to be the
difference between a win and a loss for them against Melbourne Stars
, Dooley's valiant effort went
in vain against Sydney Thunder
on Tuesday (November 17).
It was Carly Leeson's turn to impress on Wednesday (November 18) as she returned with
three for 14 in her four overs against Adelaide Strikers
. The effort helped Renegades have a target of just 123, which they chased down with seven wickets to spare.
"Carly has been awesome for us this year. We knew that she's gonna play a big role with us," said Sophie Molineux after the match.
"She is a very smart cricketer, she's been great for the 'Gades over the last two years. To see her open the batting and bowling just shows how skilful and smart she is. She's been pretty consistent throughout the Big Bash where a lot of us haven't."
Leeson had, in the past, been pushed to open the batting along with Molineux, when a misfiring Lizelle Lee was pushed down the order. The experiment didn't bear fruit but the promise was there for all to witness. Molineux felt that a season like this, filled with uncertainty, being confined to a bubble and one where results didn't necessarily go the team's way, would help youngsters like Leeson to learn and grow.
"It's a very unique season for everyone playing Big Bash," said Molineux, who scored 52 in 43 balls before being dismissed within 13 runs of the target.
ALSO READ: The 'no talks, only fist-pumps' Knight-Haynes partnership, a teenager and a 20-year old
"We've stuck together (in the bio-secure hub) and the mood around the group hasn't changed from day one to now. Girls like Ella (Hayward) have taken the game on, at different points, and won games for us, which is great for a 17 year old."
Molineux, who had opted out of WBBL05 midway to focus on her mental health and well-being, said that it's important to not be harsh on oneself under the current circumstances, where the teams are in the same hub. She hailed head coach Lachlan Stevens for bringing in positivity and taking care of the side.
"You can't get too caught up with things in the hub because there's no release. You can't beat yourself too much. As cricketers we do that ourselves."
"Lachs been really good, really positive. We've got a pretty young team and with a couple of injuries and everything there's a little bit going on. Lachs been perfect for the group."
"It's just having that ability to switch off and enjoy yourself. To be able to sit back and realise what you're doing… Playing for the team I love in the Renegades alongside people I have played cricket with. It's about looking at the big picture and not getting caught up in the past and get excited for the future," she concluded.
With eight points in 12 matches, Renegades sit second-last on the points table.