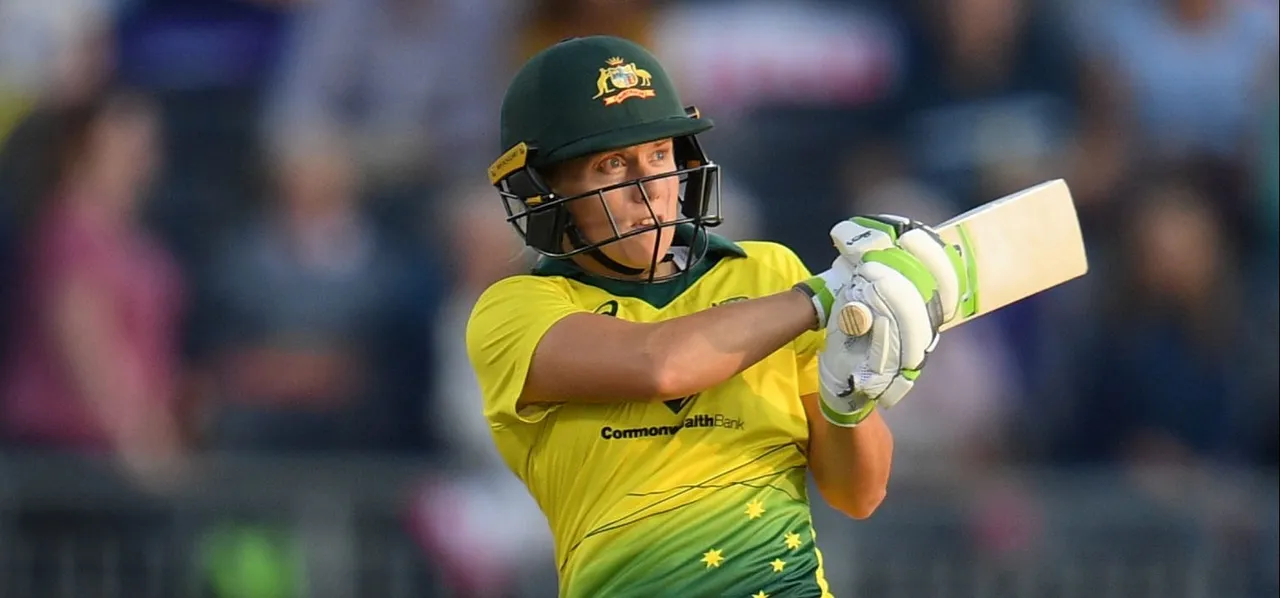 For some cricketers, certain opposition and sometimes, even a particular venue, bring out the best in them no matter what. Meg Lanning loves playing against New Zealand,
Jhulan Goswami
enjoys taking the field against England, while Alyssa Healy can't seem to get enough of the Caribbean shores.
Heading in to the limited overs series against West Indies, Healy's form seemed to have dropped off slightly. She was inconsistent during the Ashes series and then had a quiet Women's Cricket Super League by her standards. After an incredible run in between January 2018 to June 2019- where she scored over 1000 runs in international cricket - it seemed the runs had somewhat dried up.
That however, couldn't have been further from the truth. Come the
first ODI
, Healy blasted her second ODI century - a rapid 105-ball 122 - to headline Australia's 178-run win. Since then, the right-hander has collected 311 runs in five innings so far, including, most recently, another match-winning T20I half-century in the
second game
on Monday (September 16).
Although not a typically free-flowing innings, Healy's unbeaten 43-ball 58 consisted of 10 boundaries - enough to suggest she seemed to have a measure of the pitch. The right-hander however, admitted that she never quite felt 'in'.
"The wicket wasn't easy out there," Healy said, following Australia's nine-wicket win over West Indies. "(I) actually never felt 'in' at any stage. The new ball was probably the best time to bat, so we sort of just tried to cash in on that, hold on as long as we could and get the runs."
"It (the knock) felt very ugly, let me tell you! (It's) one of the more ugly innings I've had. But yeah, to get a win— that's all that really matters— and hopefully we get a nice true wicket in a couple of days time and we can sort of make a big total if need be."
With another series wrapped up, Australia have now sealed their fourth consecutive bilateral T20I series on the bounce. Their last series loss came in 2017 against England during the Ashes series at home.
"Obviously in the T20 format to be as consistent as we have been over the last 12-18 months is really pleasing. With the big T20 World Cup coming up as well it's nice to get a series win, and hopefully we can do it again in another couple days time," she said.
Having been playing almost non-stop for the last three months, the wicket-keeper said she is learning to adjust to the life of a professional cricketer. Following a hectic Ashes series that ended in July, Healy joined Yorkshire Diamonds for a stint in the WCSL before joining her teammates in the West Indies. The 29-year-old is adamant that the hectic schedule has allowed her to carry on her incredible run of form.
"I'm enjoying my time here and yeah, it's been a busy couple of months, but I made that decision to play the extra cricket and I think it's benefitted me. I'm looking forward to finishing this series and heading home and getting stuck into the Sri Lankans as well."
"I think it's becoming more and more important for us (to manage our down time). We are sort of learning on our feet as to how to be a professional cricketer, playing all around the world and so frequently," Healy explained. "All the girls have got a lot better at using their down time. I think training's become more optional throughout the series."
"I think we are getting better at it and I think it's something we'll keep managing over the next couple of months because there's a big couple of months coming up."
Following the final T20I on Wednesday (September 18), Australia will head back home before they begin another limited over series against Sri Lanka on September 29. This will then lead into the first ever standalone season of the Women's Big Bash League starting on October 18, before Australia play a T20I tri-series involving England and India ahead of the ICC Women's T20 World Cup 2020 at home in February.