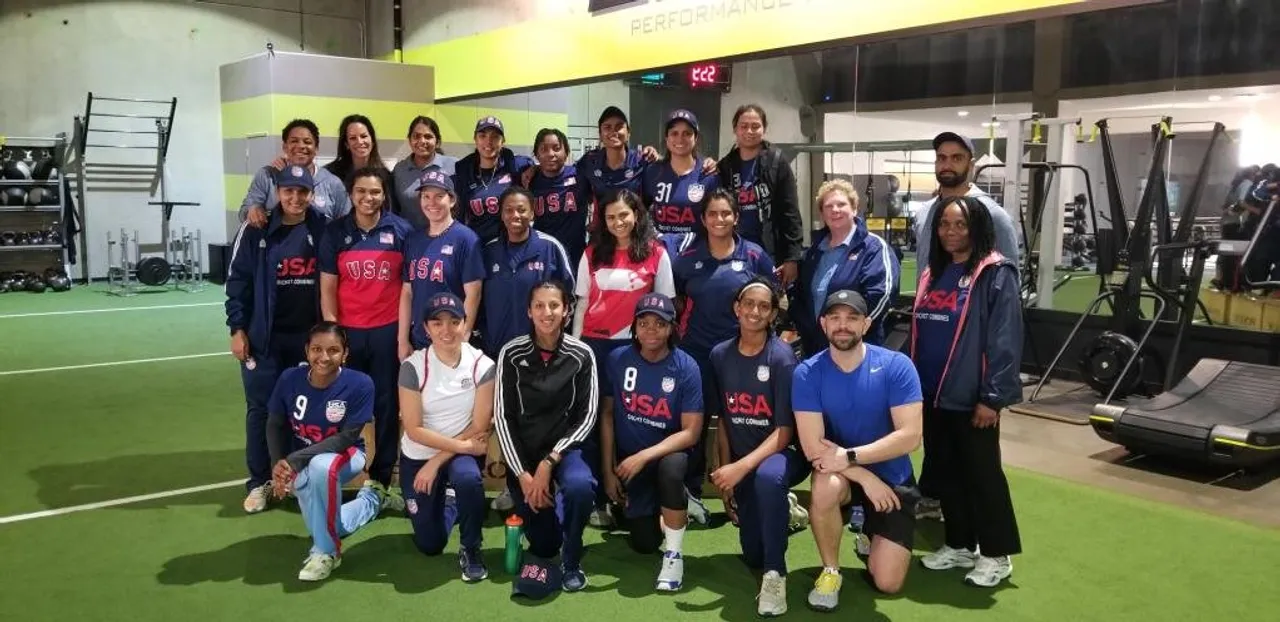 The USA will host Canada for a 3-match series to clinch the ICC Women's T20 Qualifier in the Americas region. The winner will secure a place in both the ICC Women's T20 World Cup Qualifier 2019 and ICC Women's Cricket World Cup Qualifier 2020.
The Americas region is one of the 5 regions whose winners will play in the main qualifier tournament to be held in Scotland later in the year. Thailand, Zimbabwe and Papua New Guinea have already qualified from Asia, Africa and East Asia-Pacific regions. Ireland and Bangladesh have qualified for the tournament based on 2018 World T20 positions whereas Scotland have qualified as the hosts.
The ICC Women's Qualifier Americas begins on 17 May in Fort Lauderdale, Florida, where USA and Canada will play three T20 Internationals in as many days. Both the nations will be eager to clinch on the opportunity to showcase growth of Women's cricket in the North America.
USA captain Sindhu Sriharsha said: "We'd be ecstatic if we qualified for the next phase. We have all worked hard for a few years now and we totally deserve the win.
"Our goal is to qualify for the World Cup. By qualifying from the Americas, we would have checked off the first step towards it. As a team, we have unity in diversity, we come from different cultures and countries.
"We are 14 individuals and support staff working towards one common goal – USA in the World Cup."
Canada captain Mahwish Khan said: "If we qualified, it would mean the world. Having qualified previously, it was an amazing experience then and would be just as amazing if we qualified again.
"The opportunity to represent the entire region at a qualifying event is not only amazing in itself, but the chance to play against so many other countries from around the world is an incredible experience.
"I would be extremely honoured and humbled to be a part of making history for Canada once more."
Fixtures
ICC Women's Qualifier Americas
17 May: United States v Canada (Central Broward Regional Park, Fort Lauderdale)
18 May: United States v Canada (Central Broward Regional Park, Fort Lauderdale)
19 May: United States v Canada (Central Broward Regional Park, Fort Lauderdale)
Squad Lists:
USA: Sindhu Sriharsha (captain), Candacy Atkins, Claudine Beckford, Shebani Bhaskar, Sara Farooq, Nadia Gruny, Uzma Iftikhar, Sugetha Kalyanaraman, Mahika Kandanala, Geetika Kodali, Samantha Ramautar, Lisa Ramjit, Erica Rendler, Onika Wallerson
Canada: Mahwish Khan (captain), Hala Azmat, Habeeba Bader, Maliha Baig, Mahrukh Imtiaz, Miryam Khokhar, Chuntell Martin, Kamna Mirchandani, Monali Patel, Achini Perera, Kainat Qazi, Hiba Shamshad, Amanjit Virk, Saniyah Zia